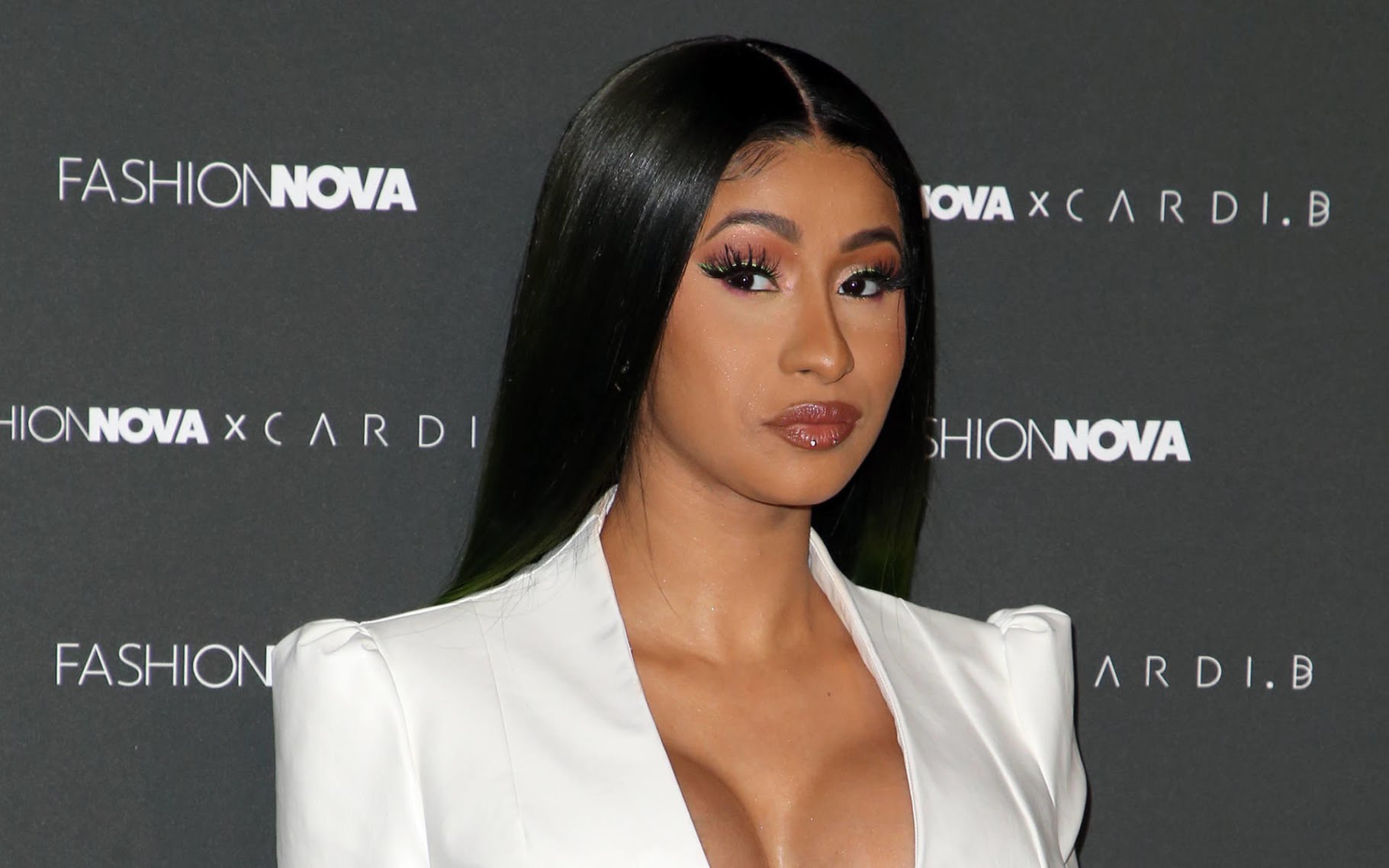 Cardi B Talks How She Received Takeoff Death News
As Cardi B continues to get her fans' attention for her incoming album, we already know that Cardi B's Invasion Of Privacy follow-up album will definitely happen this year. "Cardi B Talks about how she received Takeoff death news."
Of Course, the passing away of Migos resident rapper, Takeoff has left his fans to keep his memory and contribution to the rap group, just as history. It was a sudden death that no one expected to happen.
Cardi B recent appearance on The Jason Lee Show explained how she and Offset learned about Takeoff's death. She was actually with her family then. The Jason Lee Show was aired via Spotify, and you can also listen to it. Talked about so many things before Takeoff.
During the podcast, the Bronx bombshell explained that: "We were in bed. We were supposed to go to LaLa [Anthony]'s party in New York, and my daughter threw up all over my costume," she said during the almost 90-minute episode. "Halloween was over 'cause it was just so much throw-up on the custome and I ain't have nothing to wear."

She added: "So we just fell asleep, and out of nowhere, Offset's phone kept ringing, my phone kept ringing. Offset picked up the phone and he was just like, 'No!' He's screaming and screaming. He's screaming like, 'No! No! No! No!'
"I'm like, 'What's going on?' And he's like, 'TakeOff is dead.' I smacked him and said, 'Don't say that!' And then he's just like screaming and throwing things, throwing up, running all over. And I was so scared, I was crying so much. It was terrible." Listen to the podcast below.
As regards Takeoff Death news so far, just last month police reported that they have arrested the man responsible for the fatal shoot of Takeoff. His is called Patrick Xavier Clark, 33. He has been reported to be the killer of the Migos rapper. The police said Clark was there and was in possession of a weapon. All the actions were caught with the help of surveillance footage
Takeoff has been buried and some of the rappers have paid him a tribute with a new song. Same this month Quavo released a song titled Without You. Just after that Baddzz then shared Rocket Man, a song for Takeoff.
As Cardi B is about to release her new album that will storm 2023, she will likely put a a verse for Takeoff.
About Author
Links, a co-founder of Aswehiphop, has been dedicated to the platform since its inception in 2019, overseeing the curation of artist songs and features compilations.