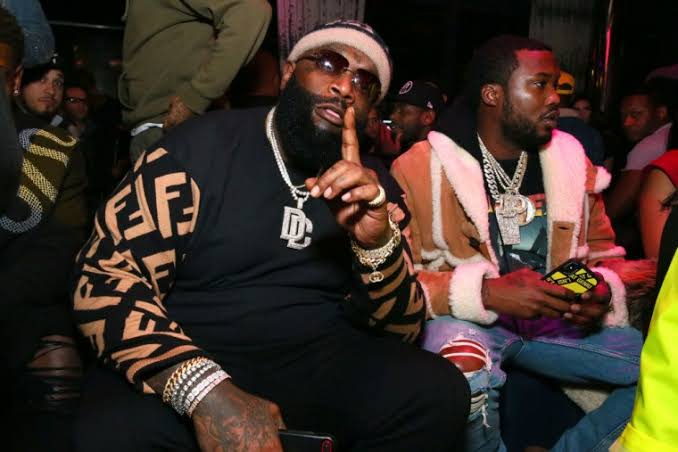 Am A Hip-Hop: Watch New Videos November 2019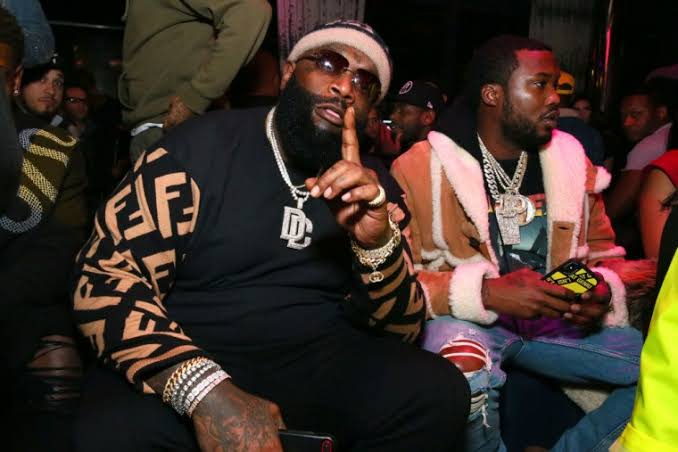 Amahiphop October 2019 videos was inspired from diverse masterminds rap moguls and divas. We started this compiling of Hip-hop video from September 2019 videos and November is currently on front row center as of right now.
November 2019 New Hip-hop Videos
1. Watch Harry Fraud Know About Feat. Rick Ross
Harry Fraud The Coast album was released few. Years back featuring some hip-hop fixture and Rick Ross is also about of the solo project. From the trackslist, there's one song titled Know About which guest Rozay and today here's is the official song video and is one of the video released under November 2019. Watch below.





2. Watch DaBaby "Off Da Rip" Video
The second video you are about to view is DaBaby's song Off Da Rip. This video, probably is on action for DaBaby's latest KIRK album. With the North Carolina rapper in your video, you don't really need any story line so that's what happens here as well. After some fooling around, you also get a short clip for the song 'Prolly Heard'. Watch it below.

3. Young Thug, Gunna and Travis Scott New Video Hot – Watch
The suprise video is amazing, featuring both Travis Scott and Gunna although that was a remix coming from Young Thug. Watch the video below.
4. Blac Youngsta Tory Lanez and G-EAZY Cut Up Video
Both Blac Youngsta Tory Lanez and G-EAZY has this video embelish. The song was released last and this month November comes the official video. Watch below.
5. Russ and Via Shares New Video Best On Earth – Watch
Ask Rihanna has favourite and she would simply mention Best On Earth by Russ and Via. The song has surfaced online and also on Amahiphop November which can be watch below.

6. G-EAZY Shares Hittin Licks Video – Watch
G-EAZY shares us his EP Scary Night yet he continue releasing new songs. The latest song featuring new video is Hittin Licks. The Black and White shot looks good and you can watch it below.

7. 21 Savage Lil Durk "Die Slow" – Video
Lil Durk and 21 Savage joined for on new song video for Love Song For The Street 2. Die Slow is now one of Hip-hop November song videos and you can watch it below





8. Alicia Keys New Video Feat 21 Savage Show Me Love
9. Nicki Minaj Joins Karol G On New Song "Tusa – Watch
Nicki Minaj is crossing over to the Latin world once again as she assists Karol G on her new single 'Tusa'. The Colombian singer, who is engaged fellow Latin star Anuel AA, teased the collaboration with the Queen rapper earlier on Wednesday with a video teaser. The collaboration comes as a surprise to some fans as Karol has previously expressed her desire to work with Nicki's rival, Cardi B.
'Tusa' is expected to appear on Karol G's forthcoming third project, the followup to her Ocean album from earlier this year. You can watch the music video below.

10. Watch Plies and DaBaby Shares New Videos Boss Friends

11. Watch Kanye West's New Video "Follow God"
Kanye West has released his transformation video titled follow God which he selected as the lead single in his Jesus Is King album. Watch the video below.

12. Gang Starr's Bad Name Video Is Out Watch Below
Gang Starr's new album One of the Best Yet is out now and sounding great — we suggest you check it out if you haven't yet. While you also do so, below is one of the song featured in the album , called Bad Name. Watch is below as one of November Videos 2019.

13. The Game and Anderson .Paak Shares "Stainless" Video Watch
The Game and Anderson Paak has their new video under song released few weeks back. Stainless was the second song we have listen from Born To Rap album which has been slated to appear on streaming this year. While we keep waiting, both Game and Paak video is now available to watch below of course on Amahiphop November Videos.
14. YBN Cordae "Nightmares" Are Real Feat. Pusha T Video
YBN Cordae and Pusha T has join new force back to Nightmares song. The video for Nightmares Are Real is pushes more recognition on behalf of YBN project The Lost Boy. We never thought video of this song could be released under this month yet it comes to light and you can watch it below.

15. Watch G-EAZY "Kids" Feat.Dex Lauper
Another video from G-EAZY under his Scary Night EP coverage. Here both Dex Lauper did perform well as the video also features more appearance from both parties. Watch KIDS below.
16. Yella Beezy and Chris Brown "Restroom Occupied" Video- Watch
Both Yella Beezy and Chris Brown are no strangers to making radio hits. Their collaboration 'Restroom Occupied' has had decent success on the charts, currently occupying the #18 spot on Billboard's R&B/Hip-Hop Airplay charts. Watch below

17. Megan Thee Stallion Shares "Ride Or Die" VickeeLo Video
The track is lifted from the Queen & Slim: The Soundtrack which will be released on Friday (November 15) by Motown Records. Directed by Cam Busby (Wiz Khalifa, Kodak Black), the short clip was shot in New Orleans, the city where bounce-style music originated since that's the sound of 'Ride or Die'. Watch it below.


18. Jhene Aiko & Big Sean "None Of Your Concern" Videos
Earlier tonight on Instagram, Jhene Aiko posted what looked to be some album artwork that got fans excited. The singer released her 'Triggered' single back in May which fans loved, but they've been itching for another full length project for a while. It looks like album season is finally upon us. Watch Below





19.DaBaby Bop Video – Watch
After the crazy 'Off Da Rip' video earlier this month, the buzzing rapper has returned today with another for 'BOP' which was also produced by Jetsonmade. DaBaby calls this clip a "Hip Hop Musical" — watch the Reel Goats directed video below.

20. Mr. P "Too Late" Watch
Mr. P has delivered new video under new song Too Late. This video follow up his Karma hit single which he also shared the official video with us. Watch below.

21. Freddie Gibbs Shares New Bandana Video 'Gat Damn'
Banda is back on a new video. Oh no, the is currently getting new recognition with video Gat Damn. The song is one of the standout single featuring The Freddie Gibbs 2019 project and you can watch it below.





22. YoungBoy Never Broke Again – "Lost Motives"
Posted up with all his chains and another hit on his hands, NBA Youngboy drops the visual to his single "Lost Motives". The track comes from his widely popular project AI YOUNGBOY 2 which you can downlaod and stream below Look out for the Baton Rouge and Atlantic signed artist in a city near you soon!

23. Watch Future "Last Name" Video
How videos do you really saw Future in, just since this month. He released Last name this month, on Am-A-Hip-Hop November song list yet here comes the official videos for the track. The song also Incorporates Lil Durk as gust appearance and you can watch it below.






24. Watch Alicia Keys New Song Video Time Machine
Alicia Keys has been doing some groundbreaking with her new 2019 songs. Her subsequent remix of Save Me Love featuring 21 Savage also had a video above yet here's another new song with new video called Time Machine. On 'Time Machine', the singer has totally changed the script by opting for a Dance-y song with a hint of Funk. It's quite an unexpected sound from the AK who is mostly known for her ballads. The fun and dreamy music video is shot at Los Angeles' World on Wheels skating rink. Watch it below.

25. Tory Lanez Feat. Snoop Dogg Beauty In The Benz
Tory Lanez has started his album recognition format since its successful drop. One of the track under his Chapter 5 is this notable single which he collaborated with Snoop Dogg, Beauty In The Benz. The song video has been dropped online and its being added as one of Amahiphop November videos. Watch below

26. Watch "Tinashe So Much Better" Video
At least Tinashe is maintaining her stand since she decided to Standalone. She released her album Songs For You, an independent album with any record label. Since then she continues deliverying new videos and today you watch one of Songs For You video as So Much Better.


27. Watch KSI, Rick Ross, Lil Baby and S-X "Down Like That"
Video
KSI dropped his new single 'Down Like That' with the impressive lineup of Rick Ross, Lil Baby and S-X, which surprised many. It came just before his headlining fight with Logan Paul which he won by split decision, settling the score between the pair.
This afternoon comes the official video, which all artists appear in. It's directed by Nayip Ramos. Watch it below.





28. Watch YBN Cordae New Video 'Thanksgiving'
The Lost Boy Continue to unleash new video in support of his 2019 album checking our previous updated YBN Cordae songs and videos, there's more of his visual which is serving on behalf of his new album and one of the singles is Thanksgiving video and you can watch it below.
29. Koffee And Gunna Shares New Song
video "W" Watch
Gunna looks like the most celebrated artists since this year when it comes to video shots. He has appeared in diverse scene and today there new video were we saw him and Koffee which is titled W. Is a new song at the same time the video come to light. Watch below.

30. Watch Kanye West Close On Sunday Video
As promised, Yeezy brings the new Chick-Fil-A anthem to Thanksgiving dinner. After his first opera NEBUCHADNEZZAR, Kanye West keeps his new spirit going with the visual release for Jesus is King's 'Closed on Sunday'.
'Closed on Sunday' follows up the video for Ray West-featured, 'Follow God'. Jesus Is King, via Def Jam/G.O.O.D, has been nothing short of phenomenal for the music mogul, selling the biggest first-week numbers of the year with 276,224 streams plus sales, his ninth consecutive #1 and being the first album to reach #1 in Hip-Hop, Christian, and Gospel simultaneously. Watch the video below

31. Fabulous Shares New Summertime Shootout 3 video "B.O.M.B.S"
Fabulous just embark on promoting his new album, Summertime Shootout 3. He release new video, first video featuring The album as "B.O.M.B.S." Stream below.
About Author
Links, a co-founder of Aswehiphop, has been dedicated to the platform since its inception in 2019, overseeing the curation of artist songs and features compilations.
Video