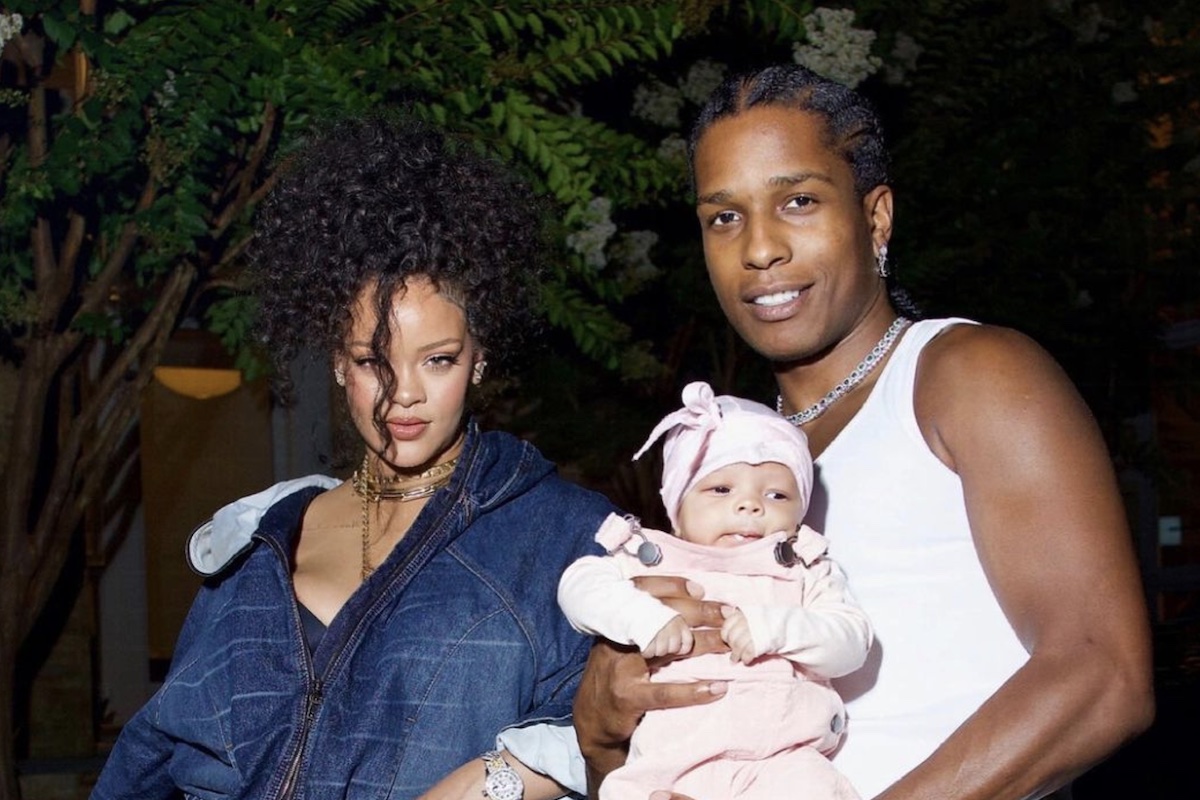 A$AP Rocky, Rihanna, and Baby RZA Takes Stroll At The Park in style
A$AP Rocky, Rihanna, and Baby RZA Takes Stroll At The Park in style. They were the most fashionable parents at a park in Beverly Hills with their son RZA Athelston
They've been spotted in  rare moment being awesome parents. As they stepped out for a walk with their toddler RZA Athelston over the weekend.
First time the couple have been spotted together after several single appearances. Following in  the beginning of Rocky's criminal case for the alleged shooting of A$AP Relli.
The rapper charges was due with two felony counts of assault with a semi-automatic firearm. While he and Rihanna were preparing for their second son, Riot Rose.
RZA, who is a year plus old, was dressed in a light pink sweater suit. And also appeared happy and content with his pacifier. His mom skilfully navigated the tricycle-styled stroller with one hand as RZA sat with his legs on both sides of the front wheels.
Rihanna also dressed down but somehow managed to still look fabulous. With her brown hair pulled in front of her face and her minimal makeup, which had a noticeable signature red lippies. The singer also seemed to be wearing her Fenty/Puma sneakers with baggy pants and a red and white Loewe jacket.
Rocky also matched Rihanna, wearing a blue version of her jacket with stripes down the sleeve. The couple also smiled and acknowledged the paparazzi as they passed them. Rocky was also seen getting ice cream for the family. Other photos also showed a security guard carrying a toy fire truck as the family prepared to head back home after their outing.
Rihanna and A$AP Rocky were recently spotted with their son at a Beverly Hills park. pic.twitter.com/HgXmQduBf4

— @21metgala (@21metgala) November 14, 2023
Riot Was not spotted
The only family member missing in the pic was Riot. Who has not been seen much in the media since his mother shared a family portrait shortly after his birth. Rihanna appears to be settled into a life of motherhood since welcoming her first child, RZA. The Bajan pop star continues to focus on her children and her business empire despite pleas from her fans to release new music in the form of a ninth solo album.
A$AP Rocky on the other hand is also enjoying fatherhood, but his shooting case involving his former friend ASAP Relli is threatening his freedom and could see him spending years behind bars if found guilty.
About Author