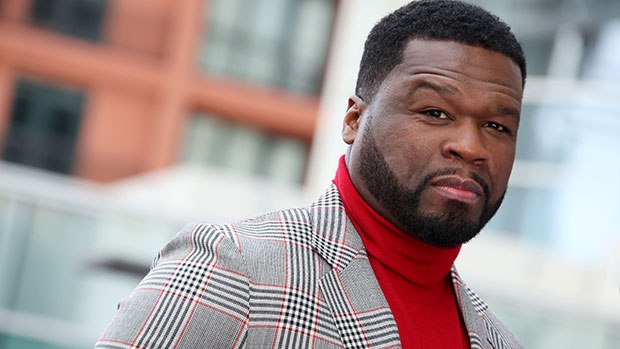 50 Cent Slams Dame Dash & Nicki Cannon For Speaking About JAY-Z and Foxy Brown
Seem R.Kelly sex scandal is have a lot back side everyday we receive a fresh report behind the same crime. Future once talked about about R.Kelly and his Off and On sex felony and advice use to back-off and not to give attention to that crab news about the R&B singer. While things keep steaming and without going dark, 50 Cent the social media troll master has smell into the same swirling following what he hear about Jay z and Foxy Brown getting pushed as the Dame and Nicki Cannon gets them involved on R.Kelly aging crime.


The actor/rapper who assemble himself with Jay z during his Cannon's class sited and discus the R.Kelly Documentary survival. Cannon tried to bring Jay z into the R. Kelly issue by suggesting the legend rapper had sex with Foxy Brown at when was underage. Although Jay was present and he clangs everything just to make sure they never talk about that.
Also Read: Eminem Sold More Albums Than Any Other Artist In 2018
At what age was Foxy Brown Signed ? as the question goes from cannon. Dame replied saying he didn't sign any deal with Foxy Brown and he doesn't want any part to do with that line of questioning. Dame then replied again saying, I thought Fox was like 16, that's all am saying. While Cannon still don't get satisfied with Dame's answer, and proceed but Dame advises that it seems he got a question for Jay and he suggested that Cannon should ask Jay not him.
Dame seems getting furious, desperately telly Cannon to ask Jay that question because he has not to do with Fox and he was not there when Fox come around the record. "I ain't got sh*t to do with that, and I don't even know nothing about that. And now I don't even wanna remember nothin' about that."
Don't Miss: SNOOP DOGG WILL BUILD TRUMP'S BORDER WALL — BUT WITH LEGOS
But Dame then said that he wouldn't want to interfere with another man business and he never thought that Hov has nothing strange with Fox.
Seem 50 Cent has been listening to what they are saying and he took to his own gram account and voice out calling Dame a sucker for getting Jay into R.Kelly shit. Dame is a real sucker for this, he trying to get jay jammed up.????smh? 50 Cent said.
About Author
Links, a co-founder of Aswehiphop, has been dedicated to the platform since its inception in 2019, overseeing the curation of artist songs and features compilations.