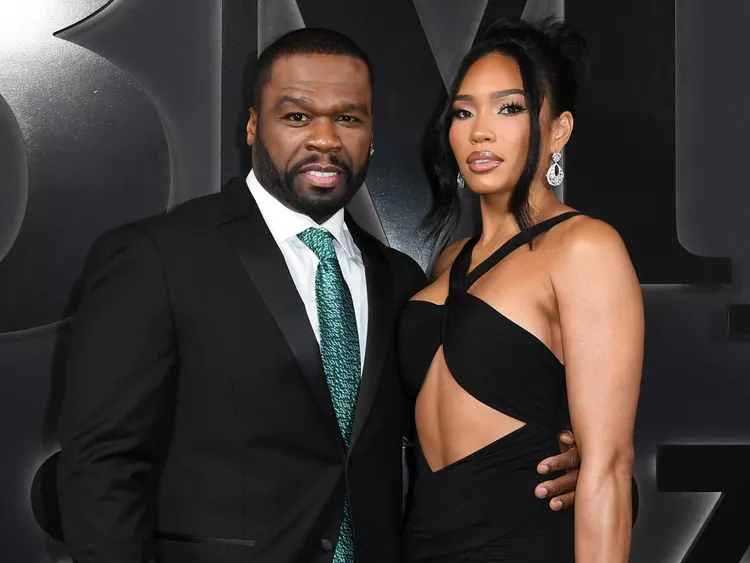 50 Cent Girlfriend Cuban Link Flaunts New Ring
50 Cent girlfriend Cuban Link is such a romantic lover and since her close relationship, there has been no issue counted out. Cuban Link is so beautiful but yet to be married. The fitness influencer and Law student is currently 29 years as of 2023. Both began to date as unmarried couples in 2019.
Jamira Cuban Link and 50 Cent have literally shown this peaceful dating and things have continued to go so pretty. As of recently, Jamira was available for her man while he perform on stage. She was seen recording a video of 50 Cent performing.
It was quite interesting she showed off ring on her finger which later became a headline just after the show. To most folks, 50 Cent has proposed to her 2019 girlfriend. From the video she shared on Instagram you will see her wearing the ring.
However, we are not sure but TMZ confirmed that 50 Cent girlfriend Cuban Haines fluanting a ring dosen't mean the TV star mogul has proposed to her. Below you can watch the video where she was recording 50 Cent on stage at the same time a diamond ring on her left hand.
But this Jamira ring has been with her since last year. She wore it out to club appearances and more — so it may have just been a gift. There is no more information as regards to ring. 50 Cent has not posted anything like proposal to Cuban Link. Even if he did, he will definitely leave it private.
Jamira Haines is a professional fitness practitioner. She left modelling to start her own fitness-centred lifestyle and apparel brand, Cuban Fit. The company's website says the brand is "dedicated to empowering women to feel their best, both physically and mentally."
50 Cent once revealed in his book Hustle Harder, Hustle Smarter, which was released in 2020. According to the rapper, he said that he and his girlfriend often utilize collage-making to better their relationship.
"For 30 days, I [told her], 'Send me a picture of something you want,' " he told PEOPLE. "Then after the 30 days, I did the same. At the end of it, we put the two vision boards together and talked about the things that don't match up. It sparked conversations that we probably wouldn't have gotten to randomly, and it was easier for us to express it because it's so early."