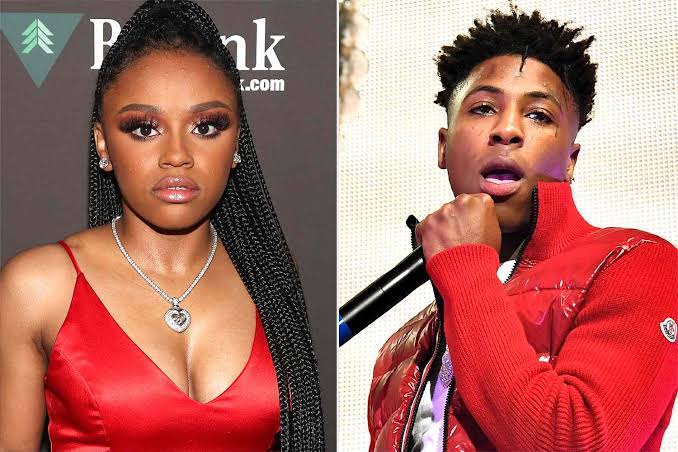 Yaya Mayweather Faces 6 Years Sentence
Yaya Mayweather has finally gotten sentenced over her deadly stab that happened in 2020. NBA YoungBoy had some bad moments when she was dating the undefeated boxer's daughter, Yaya Mayweather. This is one of the things that led the 3800 Degrees rapper to break up with.
Yaya Mayweather was sentenced to 6 years over probation and from the newly released document from KPRC-TV, Mayweather received Deferred Adjudication of Guilt on Thursday (December 15). Earlier this year, she pleaded guilty to aggravated assault with a deadly weapon.
"We resolved the case between Iyanna and the State," Mayweather's attorney Kent Schaffer said in April. "The agreement calls for Iyanna to be on deferred adjudication for a period of six years after which she will have no felony conviction and the case will be dismissed. She is eligible to have the deferred adjudication end after two years pending her good behaviour."
This is a case of the last two years and the court has finally brought justice to the woman who was stabbed by Yaya Mayweather. The woman's name is Lapattra Jacobs. She nearly lose her life after being stabbed by the controversial NBA YoungBoy's former girlfriend.
Yaya Mayweather claimed that Lapattra Jacobs was flirting with her boyfriend. That year he saw herself as NBA YoungBoy's fiancée and meeting Lapattra Jacobs in NBA YoungBoy's house, caused a very big argument that resulted in to fight. She stabbed Lapattra Jacobs.
Mayweather had been arrested but later released on bond with the sum of $30,000. The woman she stabbed was taken to a nearby hospital for treatment which she survived it. Yaya Mayweather and NBA YoungBoy still have something in common. She gave birth to a baby which the rapper is responsible.
Yaya once talked about her relationship with NBA YoungBoy. She break up with the rapper and NBA YoungBoy moved on with a new girlfriend.