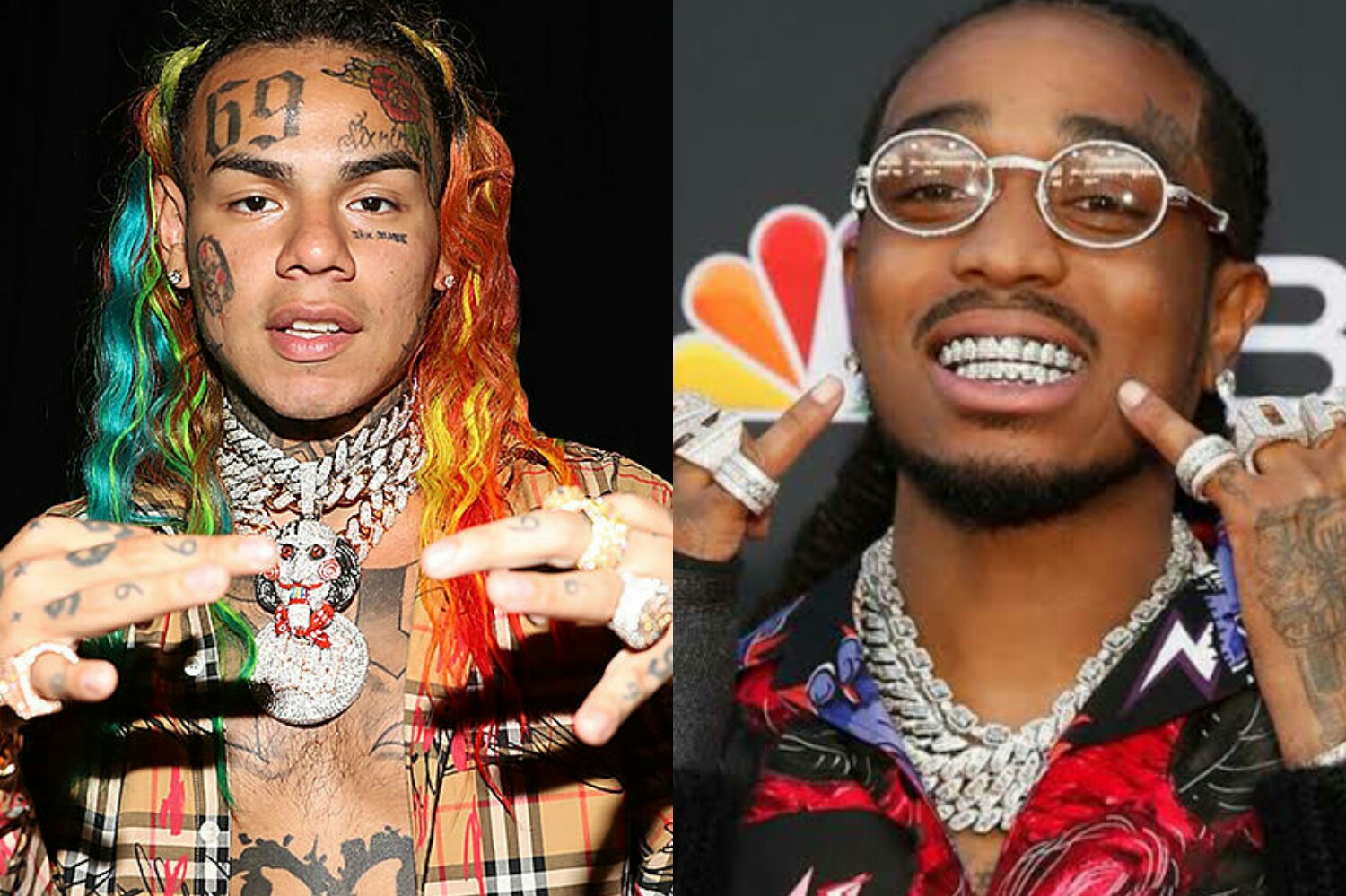 Tekashi 6ix9ine, Quavo Comments On XXXTENTACION, Pop Smoke Death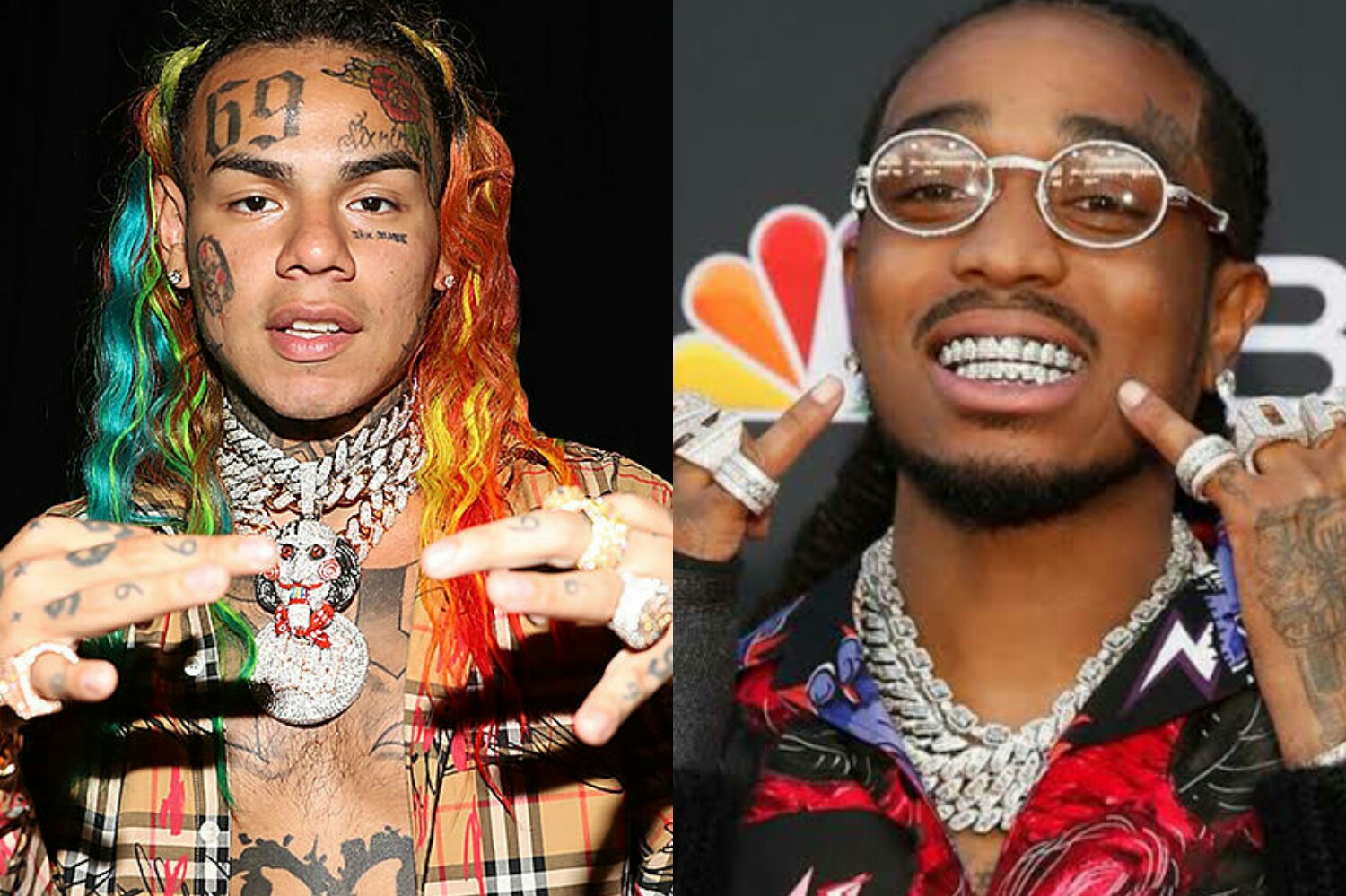 Sometime you blame the dead for allowing the soul to depart or is that the right time ? Ask me and I will tell you most folks lost life because they're unbeknown, but am not really blaming one's life being surrounded boldly with foes of life, people threatening fellow humanity.

The death of Pop Smoke isn't fiction it came through home invasion as killers was able to eliminate Pop in his own house. After extensive investigation was conducted, the death then labeled as matter of gang related issue and following what Amahiphop has gotten, some might be blaming Smoke for his own death, but how ?
There's two, though hip-hop rappers, the rainbow colour Tekashi who blamed XXXTENTACION for his own death, and one of Migos resident rapper, Quavo who believed he could save Pop Smoke with advise. Respectively, both rappers have commented about their contemporary rappers been killed on platforms.
Just few days back Tekashi hopped on XXXTENTACION death and admitted that he was killed probably because of he lacked security. The GOOBA rapper according to his stance, he said rappers should go with security at the same time.
"So, X was looking out for me," Tekashi says. "Telling me, 'Yo, move smarter.' Matter fact, X said this, 'Don't let your guard down.' Same thing with Pop Smoke, Nipsey Hussle. You don't move with security, you're pussy. You need to change the fuckin' game. If you with security doesn't make you pussy, it makes you smart. If X, who's my friend, woulda had security, we would've had a legend in the making still living," He said.
Tekashi might've be the first rapper suggesting why XXXTENTACION was killed. But Migos rapper, Quavo, is shared another view after 6ix9ine shown his own possible reason why rappers are mostly shot.
Quavo and pop Smoke had this relationship, close-knit friend of course. The Migos mogul on his new Complex talked about late Pop Smoke. He said Pop Smoke would be alive if he gave him advice. Cross-examining what he really meant, Quavo actually saying Pop always adhere to his advice.
"As soon as Pop got on, he was ready to fly private and sh*t," Quavo said. "So I let him know he needed to take it one step at a time, because this game will swallow you when you get to splurging. I just told him, 'Man, you've got to take your time. I went from coach to first class to a jet plane, and it was all through years of growing and money managing.'"
"After that, we just started talking about life, girls, and what comes with the fame: jewelry, cars, and houses," Quavo continues. "I feel like I missed that one. I ain't put him up on game about the Airbnbs and stuff like that. I feel like I would have helped him. Nobody's got a timeline on their schedule, so you can't even say that, but I just miss my bro. I felt like if I was around, or near the spot, I could have done something," he added.
Pop and Quavo are friends not only when talking about hip-hop. Back in March 2020, they gave us Shake The Room. But somehow before death, both are still working on new Mixtape which didn't come to light.

— Pop Smoke Fan Page (@MeetTheWoo2) February 26, 2020
Pop Smoke Posthumous album slated to debut No. 1 after it's first sale is massively stomping rivals on Billboard. His legal team has done beautiful job to his Posthumous album, Shoot for the Stars, Aim for the Moon both 50 Cent.
About Author
Links, a co-founder of Aswehiphop, has been dedicated to the platform since its inception in 2019, overseeing the curation of artist songs and features compilations.
News