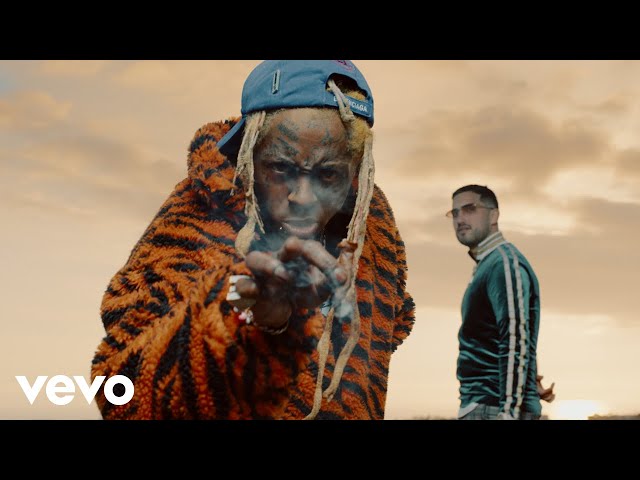 Watch Lil Wayne New Music Videos 2022 So Far
We are you all have been listening to new songs of Lil Wayne both joint albums, singles or features. Apart from that Lil Wayne 2022 music videos is another thing you might like to watch over just for a couple of minutes.
Today, Lil Wayne whose net worth has hit $150 million since 2022 has more videos you can watch on this page. On this page, you will be able to watch all the new music videos of Lil Wayne from January to date. This will also feature any song he featured in 2022. Any further music videos from Lil Wayne will be updated on this page for the fact it's in the 2022 category.
"Thought I Was Gonna Stop" Remix
Papoose doesn't just release Thought I Was Gonna Stop in 2021, but he moved forward to bring a full remix of the song featuring both Lil Wayne, 2 Chainz, wifey; Remy Ma, Busta Rhymes as traditional hip-hop voice which gave the song another shape since its inception on youtube. This is the first video Lil Wayne as part of a body of the video.
"Cameras"
Following the long-overdue streaming release of Sorry 4 the Wait, Lil Wayne has dropped a video for his Allan Cubas collab "Cameras." This is the second video from Lil Wayne and the Sorry 4 the Wait which was formally dropped in 2011 made it way back to 2022 with additional four songs. Cameras has now come to give the album another shade of light.
"Ay"
Ay is a song that featured Lil Wayne. Is a song by MGK's new 2022 album Mainstream Sellout which was released on March 25. The album also feature Willion Smith, Pete Davideson, Blackbear, Iann Dior, Young Thug and Gunna. From the track 12, MGK and Lil Wayne linked up and the video was released same this year, same month to be precise. But watching the video then you will notice that Lil Wayne didn't make physical appearance in the video but his lyrics worth notable
"We Set The Trends" Remix
Have ever seen Lil Wayne, Juelz Santana, DJ Khaled and Takeoff on a dope hit since this year? The fact is that Jim Jones has this good taste for bringing rappers all together to craft a joint force with will stand out as hip hop songs. We Set The Trendz first surfaced online with Lil Wayne. Buy later the remix gets released later on the video.
This page is being updated. You can always check back for Lil Wayne 2022 music videos. We will continue to update this page till the 31st of December. All Lil Wayne's new videos both single videos or collaboration videos are coming on this page. Meanwhile, we encourage you all to always come back else save the page link for easy access
About Author
Links, a co-founder of Aswehiphop, has been dedicated to the platform since its inception in 2019, overseeing the curation of artist songs and features compilations.