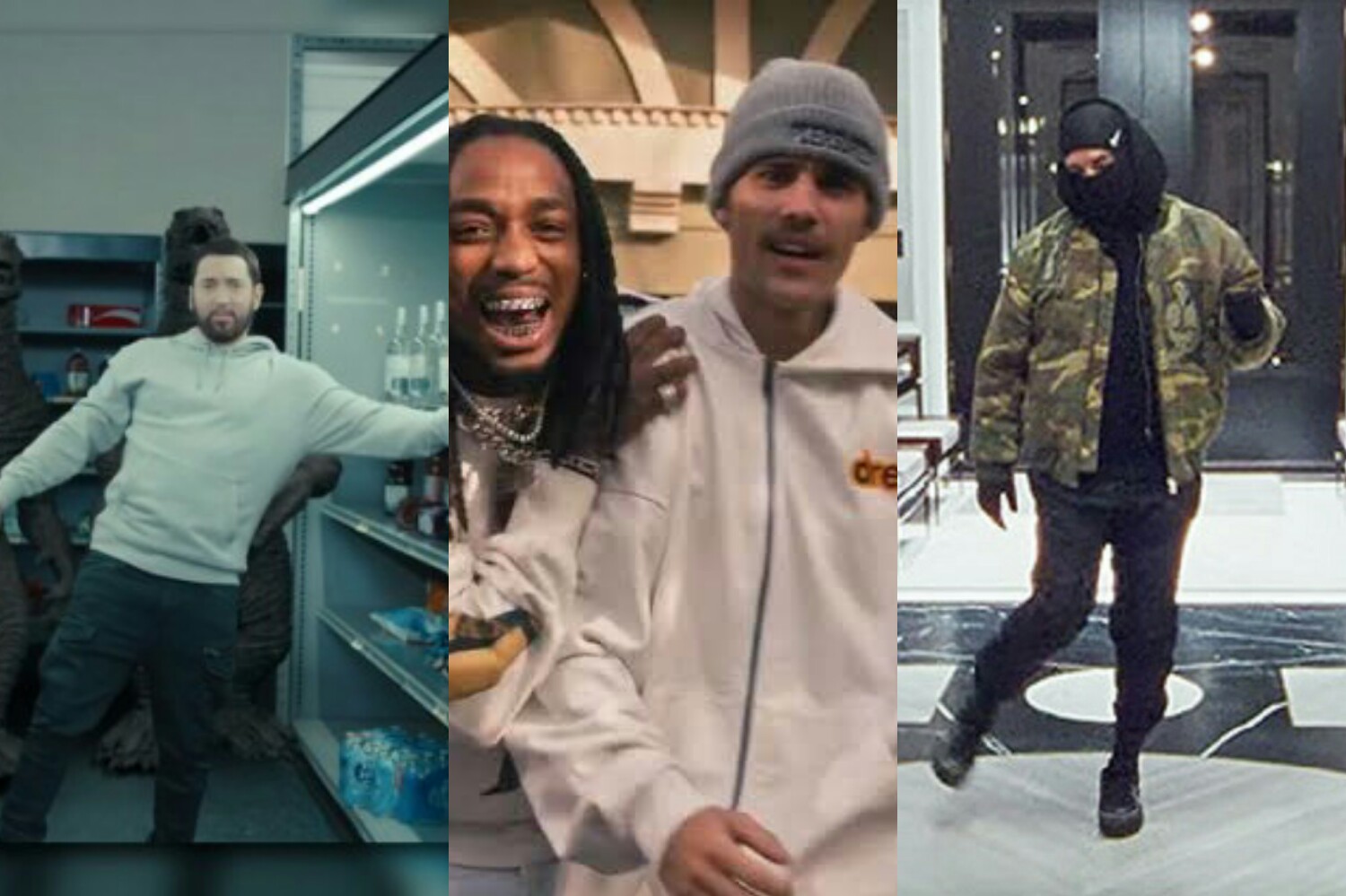 These Are Top 10 Videos On Amahiphop So Far 2020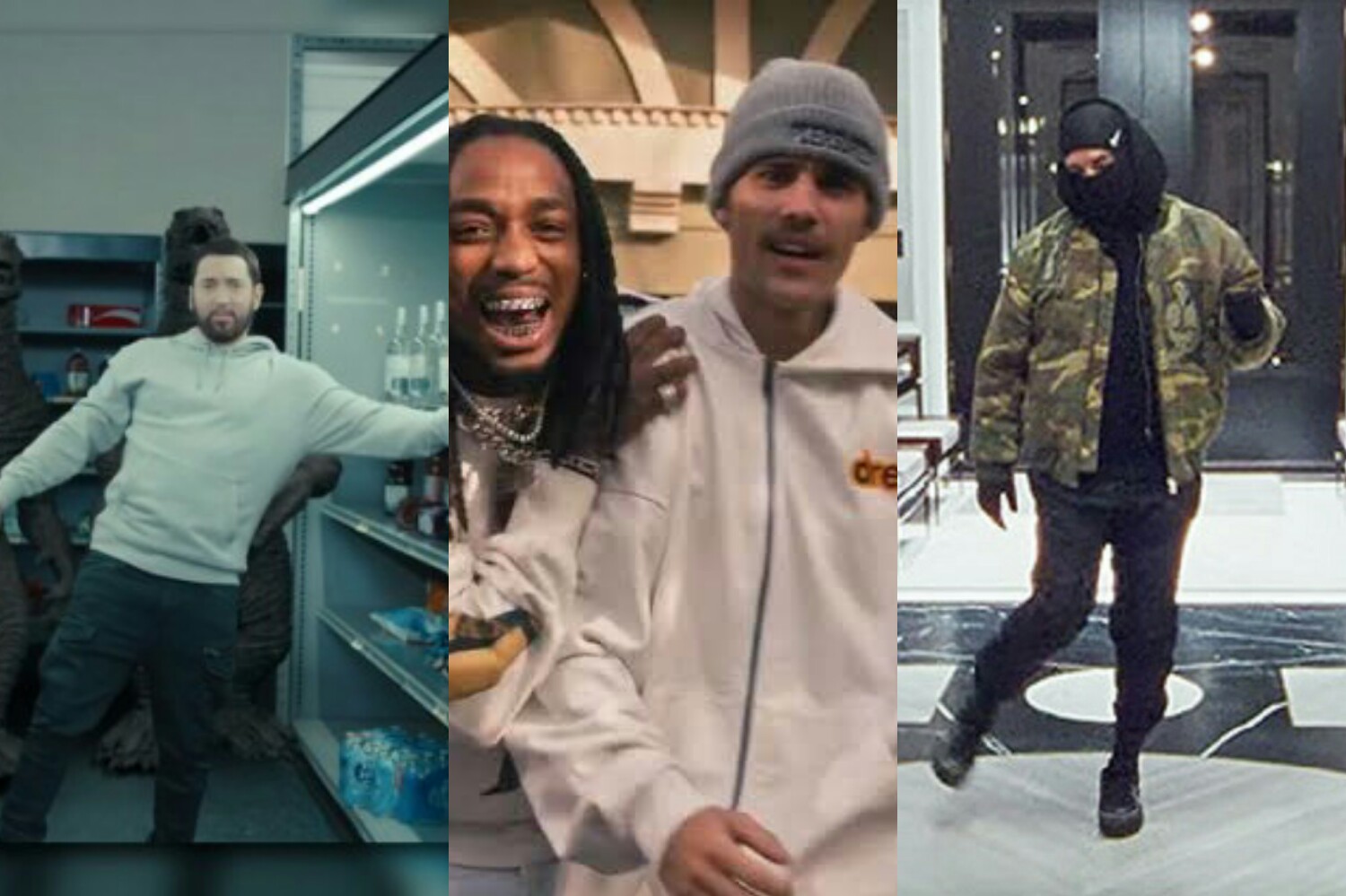 Amahiphop monthly video compilation gives you chances of watching new favorites song videos. Over the past few months we have compiled sound videos from January 2020 till this pandemic time. The compilations we have might not all video so far though as we keep on bringing those most viral videos, we still can suggest you our most watch videos so far this year.



January was a great month probably rappers like Rich The Kid and Quavo made appearance on Amahiphop January top Hip-Hop videos. Both wished us Happy New Year with That's Tuff song video. It's the first video of 2020 maybe on Amahiphop. While they integral 2020 with Tuff song, there's more shots done. January, February, March now April. Videos from our powerhouse hip-hop moguls is another way of self-isolating on this novel COVID-19 Pandemic outbreak.


So from those compilations, there's videos we could even rank as best videos of 2020 and before that, check out Amahiphop top 10 videos of 2020 as the list get more update.



Drake and Future "Life Is Good"
Drake and Future joined Amahiphop January videos. Both theme up with Life Is Good video which was one of the top videos over the past three months. Characterizing the video, it's a song were the Atlanta and Toronto rapper after past collaboration.



Justin Bieber "Yummy"
Justin Bieber decided to come through 2020 with his music front showing his gems of creative. Thanks to his Change album, a follow-up to his purpose album. The welcomed electrifying singles and few video behind the album recognition. Yummy is ranked on Amahiphop January videos 2020.



The Weeknd " Blending Light"
The Weeknd's Blending Light also surfaced on Amahiphop January. The song was released under After Hours album. It's an album focused on The Weeknd's moment. Blending isn't the only video for his 2020 album but there's some other visual as well.



Justin Bieber and Quavo "Intentions"
Quavo was able to secure Amahiphop 2020 song compilation. The resident Migos rapper is currently working on his new own record label at the same time doing underground work with Offset and Takeoff for Culture III. Quavo and Justin Bieber brought intentions video on Amahiphop February top Hip-Hop videos.



Roddy Ricch "The Box"
Roddy Ricch this was a notoriety under his coverage. He led with the song The Box charting relentlessly over a period of time. Later released the official video on Amahiphop February top videos. The song video one of our top 2020 videos so far.



Meek Mill "Believe"
Meek Mill has been helping fight COVID-19 Pandemic. But the rapper is working on his follow up to Championship album. This year being 2020, Philly rapper also appear on Amahiphop top Hip-Hop videos of Feb. with Believe song featuring Timberlake.



Lil Baby and Lil Wayne "Forever"
Lil Wayne and Lil Baby had new albums, Funeral and My Turn. They shared it independently. On Lil Baby's album, he few featured Lil Wayne on Forever which appeared on Amahiphop March Hip-hop videos. That's one of the video we expect to hit as one 2020 videos as more authorities are yet to predict.



Eminem "Godzilla"
Eminem hit the internet with Music To Be Murdered By album after delivering his Kamikaze in 2019. Amahiphop compiled Eminem's 2019 songs yet the Rap God reinstalled new album this year. Godzilla, one of the song featured on MTBMB album yet the official video is also a homage to Juice Wrld. While we rank it as one of our Top 2020 video, do you think it merit the global rank from different headquarters ?



Wiz Khalifa and Tyga "Contact
Wiz Khalifa and Tyga linkup on new song Contact song and video. This song video is a cool collaboration and already know T-RAWW is working on new album out from legendary album. Contact surfaced on Amahiphop March video as one of the self-isolation video thrill our indoors.



Drake "Toosie Slide"
Drake drop new video on Amahiphop top April Hip-hop videos. Toosie Slide too gear on chart but Drake is still working out more for his upcoming project to drop this year ?
About Author
Links, a co-founder of Aswehiphop, has been dedicated to the platform since its inception in 2019, overseeing the curation of artist songs and features compilations.
News
Video