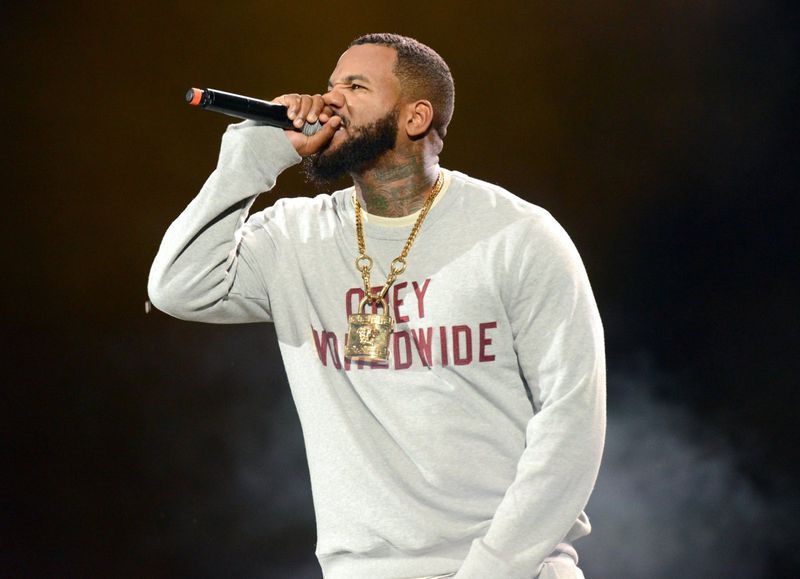 The Game's "Born To Rap" Album Artists and Trackslist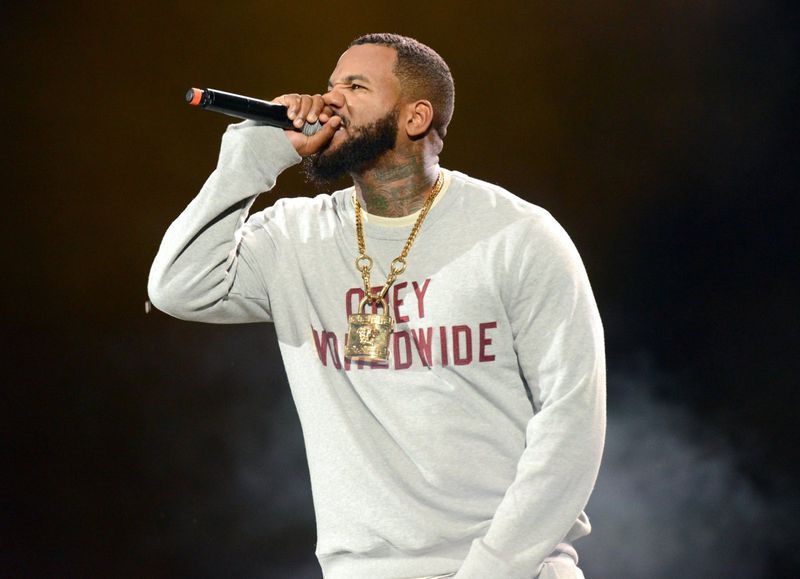 The Game's Born To Rap project is around the corner and patiently, we keep waiting over and over again to stream the album once it hits stream, right off the bat. The anticipated album to join Amahiphop November albums on 29th being this month.

While he readies his born to rap, The Game has shared his new trackslist featuring more of power house talents. The cover, artists assitting the project under various singles are all in collaborative with Games unreleased 2019 studio album.
Counting how many tracks featuring BTR, about 24 songs which ended with Roadside Feat. Ed Sheeran. Track 10 is the album title while Stainless song featuring Anderson .Paak picks its spot as track 18.
The Game, currently the west side rapper shared only two songs off from his awaiting project which West Side and Stainless. With his gems of rapping, he wants to pay off in a big way, for his fans meanwhile he recruits crooner like Chris Brown and more to shelve Born To Rap album at least give it a worth.
Born To Rap Trackslist
Intro) 'Sead Of Sin' (Feat. Ed Sheeran)
1) 'No Smoke' (Feat. Miguel & Travis Barker)
2) 'Five Hundred Dollar Candles' (Feat. Dom Kennedy)
3) 'The Ligt'
4) 'Carmen Electra' (Feat. Mozzy, OBSE Chill & Tobi)
5) 'Dead Homies' (Feat. Red Cafe)
6) 'Gold Daytonas' (Feat. Dom Kennedy)
7) 'Westside'
8) '40 Ounce Love' (Feat. Just Liv)
9) 'Gucci Flip Flops'
10) 'Born 2 Rap'
11) 'Welcome Home' (Feat. Nipsey Hussle)
12) (Interlude) 'Help Me' (Feat. Sly)
13) 'I Didn't Wanna Write This Song' (Feat. Marsha Ambrosius)
14) 'The Code' (Feat. 21 Savage)
15) 'Stay Down' (Feat. Bryson Tiller)
16) 'Hug The Block'
17) 'Ask For Me'
18) 'Stainless' (Feat. Anderson .Paak)
19) 'Gangstas Make The Girls Go Wild' (Feat. Chris Brown)
20) 'Blood Thicker Than Water' (Feat. Trey Songz)
21) 'Rewind It'
22) 'One Life' (Feat. J. Stone & Masego)
23) 'Cross On Jesus Back' (Feat. D Smoke)
24) 'Roadside' (Feat. Ed Sheeran)
About Author
Links, a co-founder of Aswehiphop, has been dedicated to the platform since its inception in 2019, overseeing the curation of artist songs and features compilations.