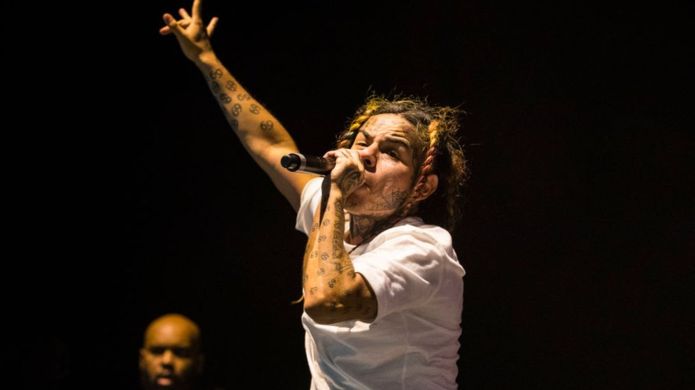 Tekashi 6ix9ine 2020 Album Keeps Fans Awaiting On Stream Platforms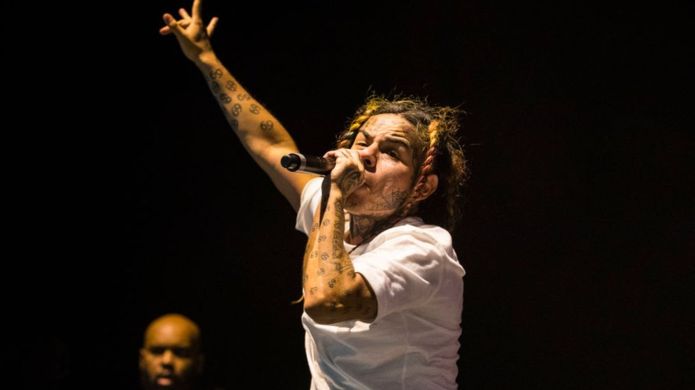 Tekashi 6ix9ine 2020 album, mostly is something fans can't get their eyes off from. Tekashi new year project probably might have been expected to hit stream sometime next year but few minds hope seeing the Rainbow hair rapper join 2019 Christmas Carol and also huddle up for new follow up to 2018 Dummy Boy.
However, there's bugs eating the rapper's Career much less being this positive spirit who would definitely like to release new album next but his recent sentence has screwed up plans. Exactly, fans are getting tired of waiting for FEFE rapper cease his recent plights with Feds but his cooperation looks like the only best stragedy he could survive against his Nine Trey gang.
Understanding his current condition and how he hauled into court will be a little bit clear if you already dreamt streaming Tekashi 6ix9ine 2020 album across stream platforms. The rapper, whose real name is Daniel Hernandez, pleaded guilty to racketeering and other offences in New York.
Some charges were denied by him but later let his cooperation with authorities simply to get light sentence. But Tekashi has been Sentenced to 2 Years in Prison for Gang-Related Crimes which means dropping new album in 2020 is strictly not accepted. Tekashi will be released next year under supervised situation but also note he has served 13 months which part of his sentence.
So 6 9 new album might hit 2021 since he will roughly consume almost 2020 serving in prison. Majority awaits new material but is quiet unfortunate new releasing date for Tekashi 6ix9ine comes in 2021.
About Author
Links, a co-founder of Aswehiphop, has been dedicated to the platform since its inception in 2019, overseeing the curation of artist songs and features compilations.
News