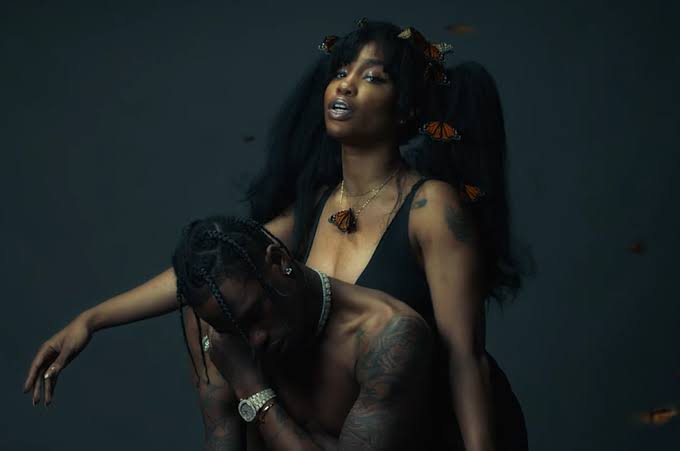 SZA S.O.S Tracklist Feat. Travis Scott
SZA S.O.S tracklist and album is a revamped project in such a way that it's far beyond our expectations. This album has been in the work since the inception of her CTRL which was released in 2017. The TDE artist teased her new album S.O.S last month 17th and there has been a lot of awareness lately.
S.O.S is an album coming this week Friday with a different style but with the SZA you all know about. Is a revamp project improved in some aspects. This album will be unlike CTRL. SZA has taken her time to over S.O.S which put out different tracklist packed with 23 songs.
What a big difference between CTRL and S.O.S tracklist. Well, she made sure before she loos grip of the tracklist or the entire album, her fan's satisfaction is gained. While CTRL's tracklist gave us 14 songs S.O.S with notable hip-hop names like Travis Scott, Kendrick Lamar, James Fauntleroy and Isaiah Rashad.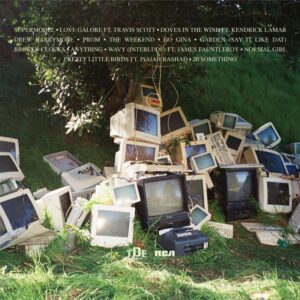 CTRL has been SZA beautiful album to date but S.O.S is more of giving what is expected from the SHIRT singer. From the S.O.S tracklist, you see 23 songs though only a few guest features. Phoebe Bridgers, Travis Scott, Ol' Dirty Bastard and Don Toliver below is the tracklist.
SZA SOS Tracklist
1."S.O.S."
2. "Kill Bill"
3. "Seek & Destroy"
4. "Low"
5. "Love Language"
6. "Blind"
7. "Used" Feat. Don Toliver
8. "Snooze"
9. "Notice Me"
10. "Gone Girl"
11. "Smoking On My Ex"
12. "Ghost In The Machine" Feat. Phoebe Bridgers
13. "FZF"
14. "Nobody Gets Me"
15. "Conceited"
16. "Special"
17. "Too Late"
18. "Far"
19. "Shirt"
20. "Open Arms" Feat. Travis Scott
21. "I Hate U"
22. "Good Days"
23. "Forgiveness" Feat. Ol' Dirty Bastard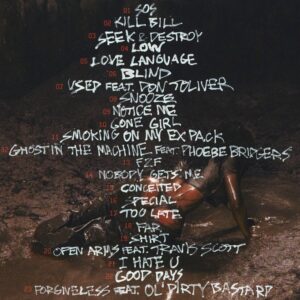 Once again, Travis Scott is featured on the album. If you can check that last album also featured the Astroworld rapper on track 2 titled 'Love Galore'. On SOS, Travis Scott assists SZA on track 20 'Open Arms'. This has made Travis Scott SZA's favourite collaborator.
Meanwhile, Travis Scott hasn't dropped any album this year but has gotten aswehiphop 2022 featured songs compilation. You can check out Travis Scott 2022 song features.
So far, SZA new album has given us 'Good Days', 'Shirt' and 'I Hate U' in advance. SOS is dropping on December 9th just this week and fans can't wait to see the newly improved SZA.
SZA also released the deluxe edition of Ctrl featuring 7 new songs.
About Author
Links, a co-founder of Aswehiphop, has been dedicated to the platform since its inception in 2019, overseeing the curation of artist songs and features compilations.