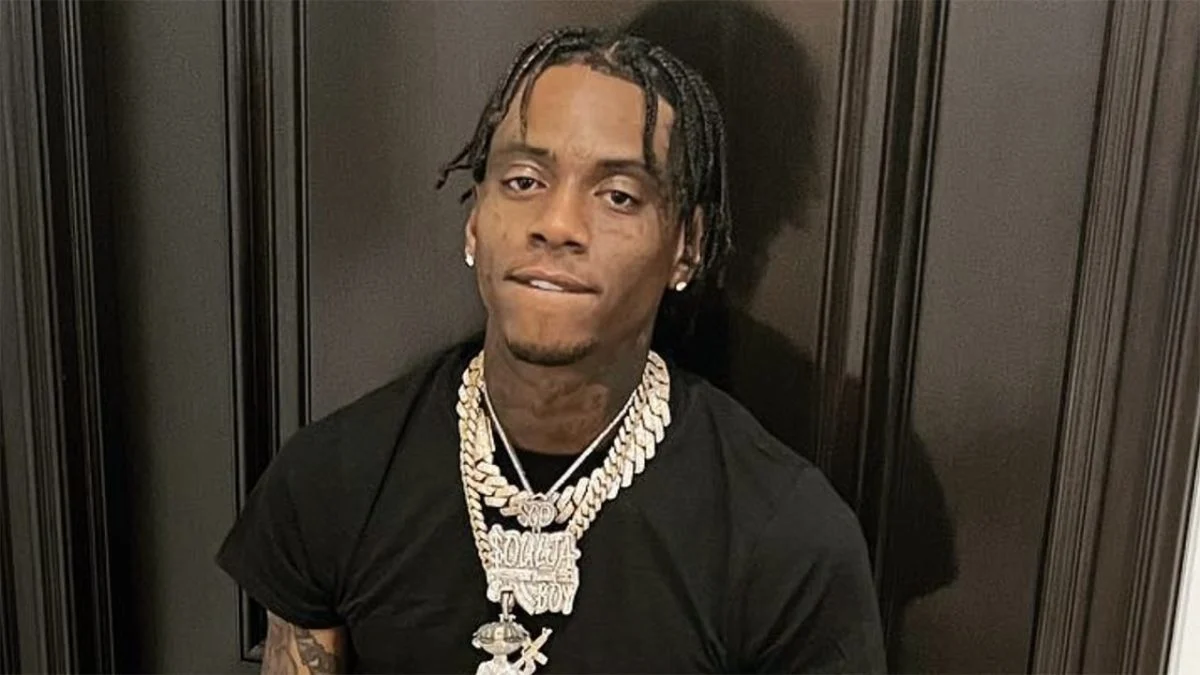 Soulja Boy Reacts to Fake Chain Slander by Some Fans
Rapper "Soulja Boy" has been facing some fake chain slander by some of his fans after his chain felled off his neck while performing  on stage at his show over the weekend.
The fake chain slander really got Soulja Boy's attention  the moment a fan whobgoes by the name "NoJumper" was  continually posting  the incident on Instagram that got a lot of people  talking  much about it.
Meanwhile, the rapper has been able to explain what actually  caused his chains to fell off his neck while he was performing  on stage, according  to him, he was putting  on a lot of chain  at the same time and that particular on was too heavy.
Soulja Boy actually  directed his explanation  to NoJumper as he warned him to stop what he has been  doing with his pictures  and name concerning  the incident that happened on the stage while was performing this weekend.
Soulja Boy speaks out after his chain falls apart during show 👀 pic.twitter.com/Y7B9vl2Egh

— HipHopDX (@HipHopDX) September 18, 2023
"NoJumper, if you don't shut yo bitch-ass up n-gga and stop posting me with this random shit. I had on tennis chains, I had on too many chains, first of all. "This mothafuckin chain too heavy for this link. You's a bitch, n-gga, when I get to L.A. we gon' do the interview, n-gga. Get off my dick, n-gga." Soulja Boy Reacts to the fake chain slander.
Meanwhile, his explanation about the incident never stopped some people from saying  thay he had fake chains  as a fans still commented "N-gga chain fell apart like some damn legos, we ain't forget bro was in the middle of the mall buying watches of them stands."
Meanwhile, on his other post, he has also revealed  his displeasure on the recent  MTV Video Music Awards and their celebration of Hip Hop 50 "it was wack" he said.
About Author
I am a highly skilled copywriter and freelance blogger with several years of experience in the field. Over the years, I have garnered valuable expertise and achieved significant milestones as a blogger.