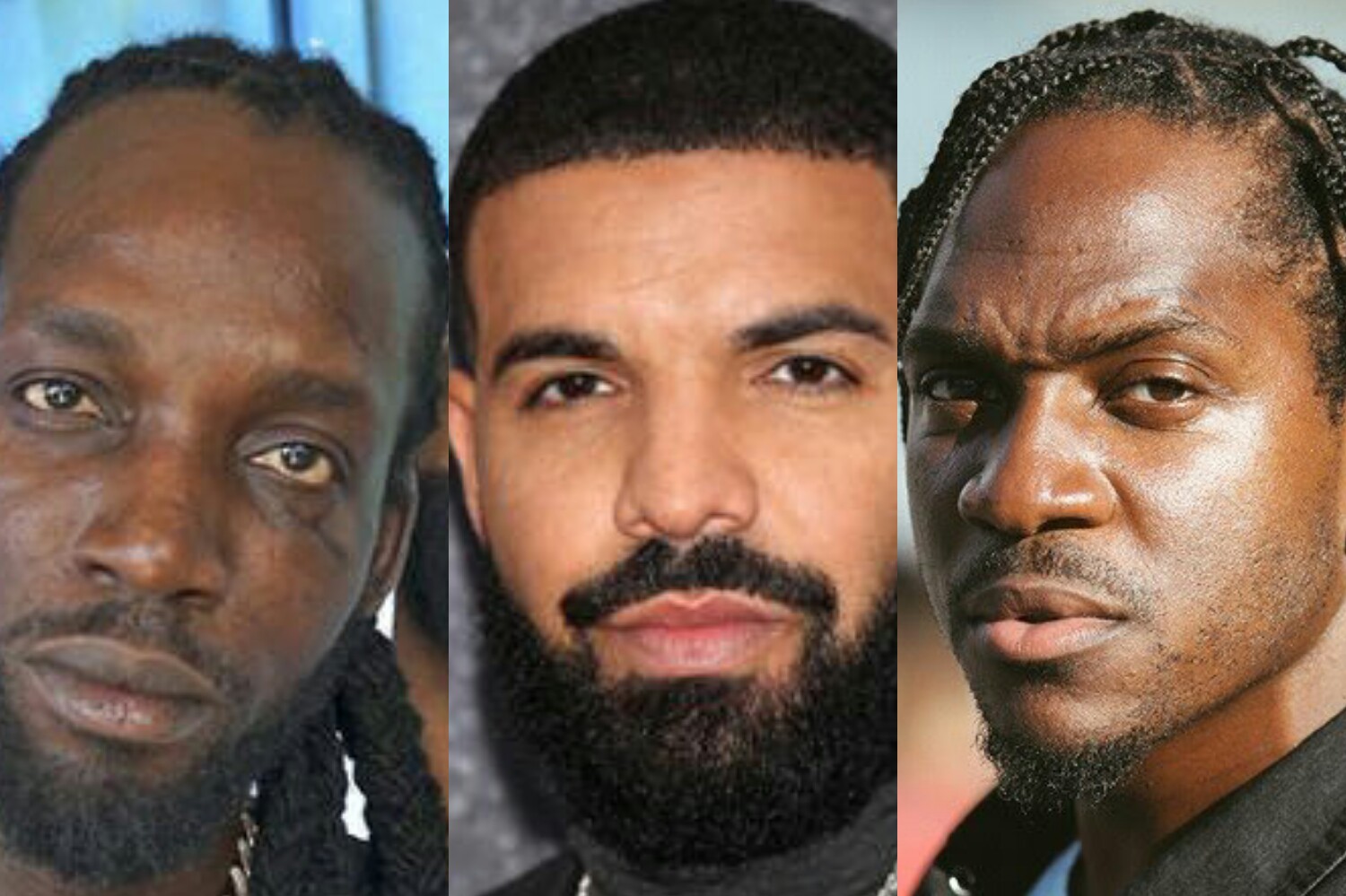 Pusha T and Mavado Over Drake, Mavado Explains Beef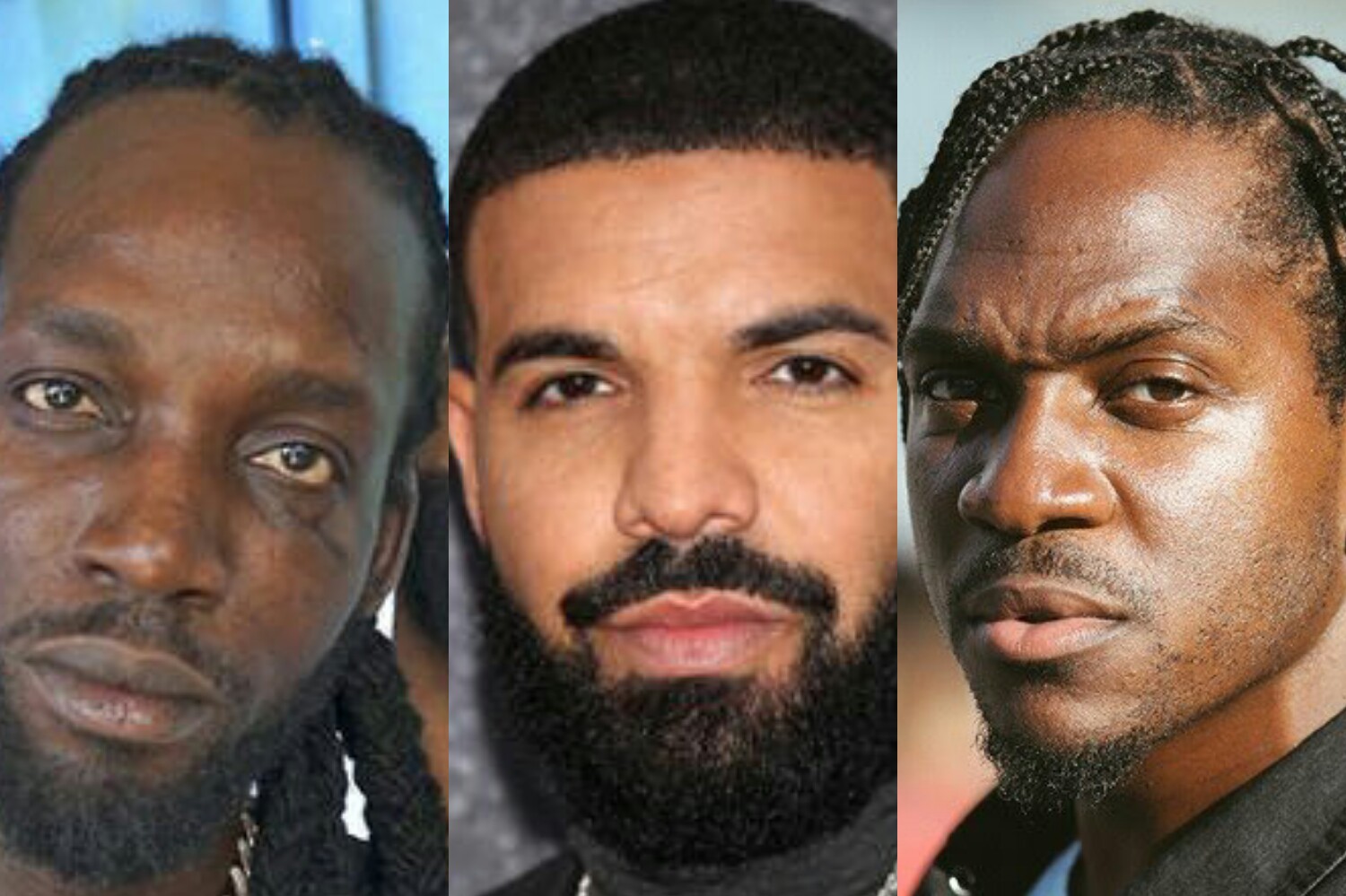 Drake still got more adversaries behind but it couldn't slow or still he's stomping on Billboard. The Toronto rapper continue breaking in and out without desperation. But Pusha T's Drake beef ending no time soon, it's on not off since there has been amount shots Drake received both from Pusha T and Mavado.
Having had this reignite of beef, just in 2020 Pusha T and Drake lyrically loosing grip of there lyrics against each other. On a leaked song, Pusha T did dissed Drake and then got harmed from Young Thug who cross-examined over the song then came in rescue of Drake, of course unbeknown to Drake.
A Pop Smoke Paranoia song was leaked online and we heard was, "You know reality bites, it's chess, not checkers," raps Pusha. "Those empty threats only sound good on your records/If the patois is not followed by a Blocka/It's like Marked for Death Screwface, without the choppa/Let 'em rush the stage when you made like Sinatra/Only to hide the blade flyin' back through LaGuardia/I might even buy a home out in Mississauga [Canada]," Pusha T aimed at Drake.
Drake and Pusha T beef-line isn't such new but kept rebranding on platforms. Their beef is one of those hip-hop beefs moved into 2020, yet again Mavado signed in new diss track dissing not only Drake, also Popcaan. Meanwhile, in 2020, maybe we're simply listen two tracks dissing Drake, the leaked Paranoia and official Enemy Line by Movado. Movado might've agreed with his fans where they claimed Drake is dissing the cassava piece jamaica singer.
If you have listened to Drake's Only You Freestyle, then you most have heard, "With Pop Skull in Gaza, but not that Gaza, but still it's a mazza N***as want peace like Cassava But we let bridge dem burn like grabba Woi Four in the cliz and one in the headie Hand no shake, man, hold that steady You man love pose with the ting for the picture You man shoulda buss dat ting already You man love hezi', hezi' Yeah can't back chat to the prezi' Know when the beef just taste like veggie," as Drake dissing ?
Mavado have responded with Enemy Line and it's all about Drake and Popcaan. Mavado Dissed Drake because he isn't a dancehall artist yet trying to step on him. From what Amahiphop figured on Mavado Instagram post where shared, "Suh yuh wa be like wi, and try style the thing. Remember this Dancehall a mi play ground, Dancehall is my job. I've been a superstar over 15yrs and created countless hit songs in my genre while developing my unique singjay style of which The new generation is all about today solidifying the craft . You are not from Dancehall You have no Power in Dancehall n everybody know who introduce you to Dancehall so don't feel like you can come disrespect Gully take that out you brain n don't dweet again."
He just revealed specific reason for his beef with and on Enemy Line song and have explained that. Pusha T and Mavado have dissed Drake without him responding over this tracks respectively.
About Author
Links, a co-founder of Aswehiphop, has been dedicated to the platform since its inception in 2019, overseeing the curation of artist songs and features compilations.
News