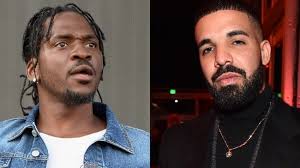 Pusha calls out Drake in pop smokes unreleased song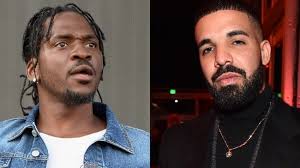 Pop smoke's posthumous album
Shoot For The Stars Aim For The Moon was released yesterday, and it was praised by fans and they all took the social media to share their thoughts, it was critic Acclaimed and fans still wish he was alive but still some fans noticed one song was missing, "paranoid".
The track featured Young Thug, Gunna, and Pusha T. It was noticed that the lyrics of
Pusha T
was being shady towards
Drake
.
"Those empty threats only sound good on your records / If the patois is not followed by blocka / It's like marked for death Screwface, without the choppa / Let 'em rush the stage when you made like Sinatra / Only to find the blade, flyin' back through LaGuardia / I might even buy a home out in Mississauga," Pusha T rapped he aims shot at his long time enemy on Paranoid
Before the Album dropped, pop smokes manager comfirmed Young thug and gonna will be on Pop's posthumous album but surprisingly, the track was found missing after the album dropped.
The song leaked on YouTube and it rhymed with the lyrics on genius too. Fans also hit up Pops smoke's manager and he confirmed that the song was supposed to be on the album but there was a glitch. He assured them that the glitch will be fixed in no time. Yet we fodon know what to will happen to Push T's verse.
About Author
Links, a co-founder of Aswehiphop, has been dedicated to the platform since its inception in 2019, overseeing the curation of artist songs and features compilations.
Music
Review