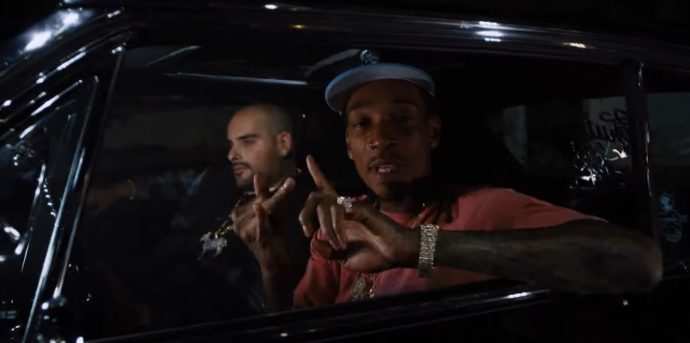 Watch Amahiphop 2019 Hip-hop Videos Releases In October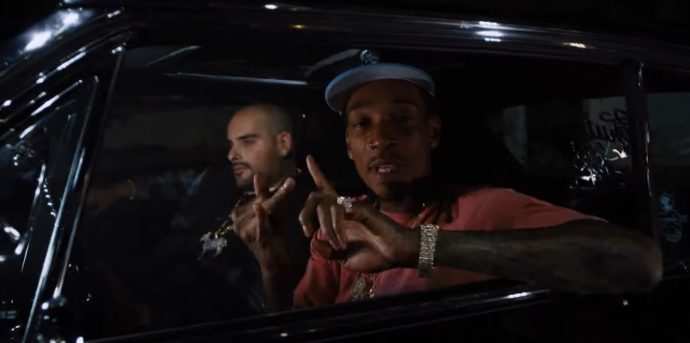 I think the most important Updates that matters to Amahiphop right now are those albums that shelved it's plans yet gets debut in October. Also, October videos are on the way coming and will be listed here on our base.

However, Links Strict will no longer embed anymore frame here on Amahiphop as regards to albums released this month. All album stream will directly done on Spotify and Apple Music just as noted Previously.
September videos is something you might like to re-watching again. So, are we still waiting for all hip-hop videos featuring October on Amahiphop ? Well, it's quite unfortunate that all videos will be stream on YouTube. Any video listed below gets it's link to YouTube. If for example, i already updated Future 2019 songs Trackslist. The post only gives you specific link to listen to those songs other than playing or streaming it on Amahiphop.
The first 10 videos will only be watch directly on Amahiphop. Meanwhile DaBaby Vibes gets October Videos started. The video is inspiring his September album KIRK. You can watch the video.
Watch Lecrae California Dreamin Video
Another Early Top 10 hip-hop videos featuring 2019 October is Lecrae new video called California Dreaming. Lecrae and John Givez join for and release this single Today, October 1 along with its video and can watch it below.
Lil Wayne and Euro Shares Talk To Me Crazy Video – Watch
October has started and more videos as well has started surfacing online. After Dababy and Lecrae debut new videos, Lil Wayne and Euro finally deliver new Talk To Me Crazy video which you can also listen to single from Lil Wayne 2019 full trackslist so far. Watch the video below.
Mustard Shares New video Ballin Feat. Roddy Ricch
Mustard and Roddy Rich deliver new video this month. After his Perfect 10 surfaced online streaming, yet the project wasn't such pretty. It didn't step more further to be welcome recognize and this made not to be happy with his contract with Interscope Record. However, Mustard hot song Ballin featuring Roddy Ricch has been doing some wonders on radio and finally they team up for the official video, released just few hours back. We are adding this video as one of the October videos and you can watch it below.
Gang Starr and J. Cole Shares Family and Loyalty Video – Watch
J. Cole said he is not working with any artists. He mentioned that guest appearance will wait till further notice but before he said that he already did this collaboration with Gang Starr which is titled Family Loyalty. The song was actually the last song Cole used and Top his 2019 featured songs. Today the video out for watch. Check out below.



Watch Travis Scott Highest In The Room Video
Travis Scott is squeezing any single disturbance around his career. Yes his relationship with Kylie Jenner is not something he is mainly talking about despite some side swirling. Travis unique delivery and voice surfaced as Highest In The Room which you listen from our latest song list. Today the office Video scenes the rapper. Watch the video below.

Ed Sheeran South Of The Border Video Feat. Cardi b and Camila Cabello
Ed Sheeran dropped new vidwo, South Of The Border featuring Cardi B and Camila Cabllo. The song comes from his No. 6 collaboration which debut this year. Watch below.

Watch Fat Joe's Yes Video Featuring Cardi B and Anuel AA
Fat Joe Kickstart his Family Tie album with Lil Wayne, later enlist Cardi B and Anuel AA as prestigious artist. Joe promised to drop this solid album, packing a lot of Hip-hop moguls just like Ed Sheeran did on his No.6 Collaboration. Pullin featuring Lil Wayne and Dr Dre already got its video now Joe Yes, assisted by Cardi B and Anuel AA finally shot as video. This video is one of Amahiphop October 2019 video and you can watch it below.

Megan The Stallion New Video Big Booty Feat. Gucci Mane
Gucci Mane new album is already getting this notable recognition with a new video that scenes the appearance Hot Girl Summer hitmaker. 2019 October videos are being listed as part of Amahiphop hiphop visual so far. watch Big Booty below.



Watch Rich The Kid, Famous Dex & Jay Critch Release Wild "Party Bus" Video
Summer touring, a compilation album, and new singles from his roster of artists, have all geared Rich The Kid to release the newest visual "Party Bus" alongside his Rich Forever family Famous Dex and Jay Critch. Watch below



Page Kennedy Unleashes His Straight Bars Into "Fire Squad" Video
T-Pain Shares New Song and Video Trover Saves The Universe
Trover Saves The Universe video game by Justin Roiland, the co-creator of Rick and Morty, received an update with DLC called Trover's Important Cosmic Jobs. Watch below.

Watch Lil Baby 'Back On' Video
Lil Baby is still working QC control the street volume 2. But is only under video after the album joined Amahiphop 2019 August albums. Today Lil Baby has dropped new video Back On which also featured on QC debuted album. Watch below.

Watch Jim Jones State Of Union Video Feat. Rick Ross
Jim Jones finally shot new video for his Rick Ross collaboration with Marc Scibilia. Both parties join hand on State Of Union under EL CAPO album which was released on March. You can watch the official video below.

Watch Young Thug What's The Move Video Feat. Lil Uzi Vert
The wait for Young Thug's debt album was a long one but So Much Fun finally arrived in August to a great reception and was well worth the wait. It didn't take long after the release for Thugger to announce a new album called Punk and then Birdman to tease a second Rich Gang project so we have those to look forward to. Watch video below.

Dax Drops Bloody "Dear God" Visual
Following a rollout that began on September 29, and culminated in a new Tattoo reveal on October 5, Canadian MC Dax released his brand new single and provocative visual "Dear God" on October 10 — a song he hopes will promote healthy dialogue about religion.

Watch New Video YBN Cordae's 'RNP' Anderson .Paak
Behind his album The Lost Boy, it has gotten good recognition and some video has been acting on behalf of the debuted project. Today, on Amahiphop 2019 October videos, one of the YBN songs has finally scenes new shot. RNP video is out of course co-lead with Anderson Paak and you can watch it below.

Watch G-EAZY Feat. Gunna 'I Wanna Rock It'
This song officially appeared on this month song release and to listen to the audio you can check it out from there. However, G-EAZY and Gunna just delivered new song video which you will watch below as one of Hip-hop video under October 2019.

Watch Kelvin Gates Wall Talking Video
Today, here you watch new video featuring 2019 October. Kelvin Gates promoting his latest project and one of the song he is using to push it, is Wall Talking. Watch below.

Watch Snoop Dogg 'Do You Like I Do' Video Feat. Lil Duval
Ok, is all about I Wanna Thank Me Album and it has been getting it's promoting with new videos. Today the has received new video Do You Like I Do featuring Lil Duval. Watch below.

Yelawolf (Opie Taylor) Video
Yelawolf shot a video for his Opie Taylor song. This video has been released in favour of his upcoming album slated to be on streaming by November 1st. Watch it below.

Danileigh and G-EAZY Cravin Gets Video – Watch

Watch Tyler The Creator 'I Think' Video

Watch Yella Beezy 'Trust'

Watch Dreamville 'Down Bad' Video

Watch Barner La Plaza Video with Snoop Dogg Wiz Khalifa

Watch Young MA New Video Lifestyle

Watch Wiz Khalifa Feat. Moneybagg Yo Never Lie

Watch Chance The rapper New Video Feat. DaBaby and MadeinTYO – Hot Shower

Watch MGK Glass House Video

Watch Big K.R.I.T. 'M.I.S.S.I.S.S.I.P.P.I.' Video

Watch ASAP Ferg Wam Video

Watch Young Dolph 'Tric and Treat' Video

Watch Jeezy 'Look Like' Video


This Post Continues Further Updates……
News
Video