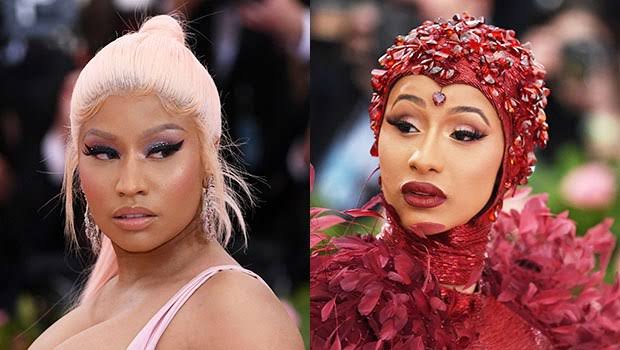 Nicki Minaj Eyeballs 2020 'Tiger Woods' Album Picking A Spot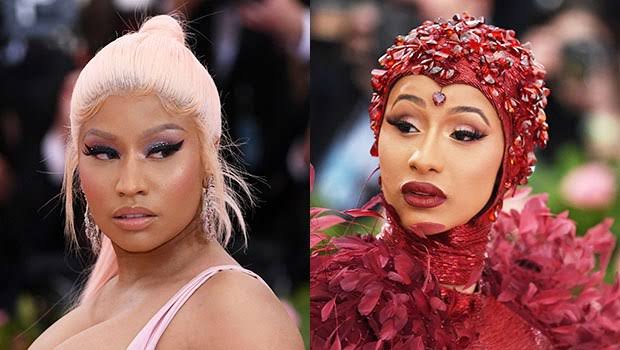 Till date Nicki Minaj and Cardi B aren't divas we expect joint collaboration to strike. Their social media trends always plots controversy and since Queen Album and Invasion Of Privacy ducked it on charts platforms 2018, both Cardi B and Nick Minaj has been on a sort of break lately although getting diverse appearance on songs is what we have counted on them.
I don't want to drag past brawl, you know, NY altercation which scored a major unforgettable physical encounter in between Belcalis Marlenis Almánzar, known professionally as Cardi B and Nicki Miinaj.
However, since Queen Album and Invasion Of Privacy served as respectively project given to both parties, we still look forward to experience some moments probably new projects.
Despite Nicki Minaj making her retirement openly on Twitter, i think she's just poking fun, a retract that even caught vicious 50 Cent begging her to take brake. The clue is that Nicki already promised us during an interview were she mentioned working on new album. Meanwhile she's shifting her focus back to music following her Queen Album. Revealed but didn't basically specify any exact date.
We all already knew that if Nicki Minaj and Cardi B are shelving plans to deliver future albums on a very give spot then 2018 melee will likely to repeat itself. Her run-in with BET came to light negatively for the sake of her adversary. Extensive measures are more frequently easy to snake into social media coverage and trend without any stress. That's exactly what happens if two foes masterminds projects released at the same year and typical example are Nicki and Cardi B.
So, are we soon gonna expect Clash of the Titans since Cardi B took fans by surprise and announced Tiger Wood album 2020, after stealing headlines and packing lot of streak with few songs that gave her Invasion Of Privacy a springboard to her current fortune. One of the fact is that Nicki Minaj is little bit silent though the Super Bass diva is sitting back watching.
Megatron and Press, currently those singles are standalone songs which never consider its direction. Obviously, Nicki Minaj 2020 album is come else she might decide drop new album to compete with Rihanna's R9. What do you think ?
Editorial
News