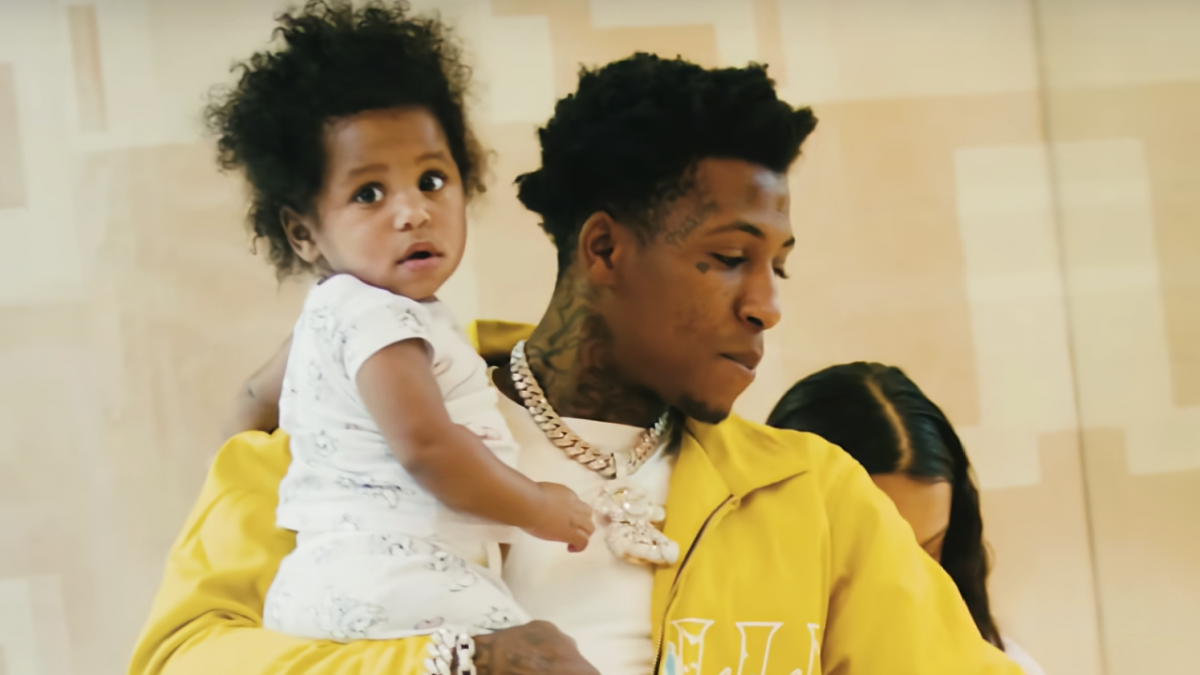 NBA YoungBoy Welcomes 11th Child At 23, Competes with Nick Cannon
NBA YoungBoy has welcomed his 11th Child and social media fans are loving his courage. Although not everyone out there is proud of that. Love it or Loath It, NBA YoungBoy's Children list is growing to a dozen. The rapper is obviously busy not only with his music front but also with building an extended family.
This Is quite a surprise one becomes majority didn't know that NBA YoungBoy has another baby mama who is pregnant for him. The Woman who welcomed NBA YoungBoy, the 11th Child goes by the name Drew Valentina. More reports has confirmed the relationship between the rapper and Drew Valentina.
Congratulations to NBA and Drew Valentina. Source told us that they were in a private relationship. However, NBA YoungBoy is always a proud father and can't deny any fact of a particular woman having his baby. His, wives, children, baby mama, his issue with the feds and more have been part of his biography.
But we are yet to see the rapper and Drew drop a photo else it simply means a private thing between them. There have been photos on Instagram showing Drew Valentina pregnant. Meanwhile, Drew is now part of NBA extended family.
NBA YoungBoy is during great and has been able to pay child support. There have not been any reports about his fallout from his responsibility. So far, NBA YoungBoy is making sure he has a dozen of children. Nick Cannon is about to have a rival. Nick Cannon's 12 Kids are also living great and Akon has confirmed that Nick is cool with it and it is not wrong with having many kids.
Congratulations to NBA YoungBoy and also to Nick Cannon. They have put on a remarkable experience. NBA YoungBoy just drop a new album Don't Try This At Home. This album featured Nicki Minaj and more.
Last year, NBA wasn't on Aswehiphop 2022 compilation. But this year, NBA has gotten some collaboration outside his album. Members Only, Shmunk, Fools Falls N Love and songs he was featured on. You can listen to them on his 2023 songs and features.
NBA YoungBoy's 11th child's name has not been revealed. However, it might be something he and Drew Valentina will do. So, what do you all think about NBA YoungBoy putting a rival with Nick Cannon who already has a dozen of Children? There is this possibility that he will welcome another baby to make it a round number.
NBA Youngboy just announced his 11th child pic.twitter.com/0AeMLsIhbA

— ʙᴋ (@itzbkdudee) April 18, 2023
Nick Cannon finding out that NBA YoungBoy had his 11th child is only one number behind him pic.twitter.com/eL2b6bQ7k9

— FunnyViral (@FunnyVirals_) April 17, 2023
NBA YoungBoy just Welcomed his 11th Child at the Age of 23 😳👶🏽🤰🏽Congratulations Kentrell 🍾👏🏾 pic.twitter.com/Xh2IDBI6np

— Raphousetv (RHTV) (@raphousetv2) April 18, 2023
About Author
Links, a co-founder of Aswehiphop, has been dedicated to the platform since its inception in 2019, overseeing the curation of artist songs and features compilations.