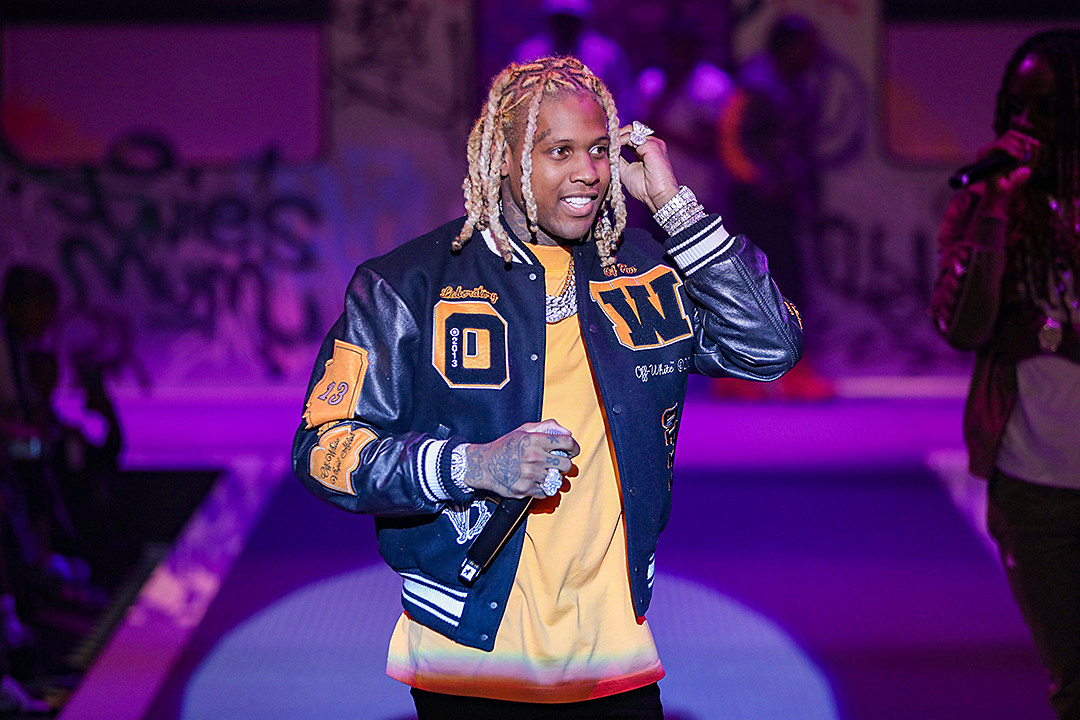 Lil Durk List His Top Five Favorite Rappers
When you talk about the top five hip-hop rappers, you should also know that everyone has their list. The best rappers alive, the most earned hip-hop, top five rappers and all that are majorly found in argument. However, A I even has its list of favourite rappers. But upon that, Lil Durk can't neglect his opinion when it comes to listing top rappers.
Even Lil Durk is someone's favourite. In fact, some people think Lil Durk is the best rapper alive. Having said that, Durk has his updated top five rappers.
Lil Durk's favourite rappers were revealed during a cover at XIX Studios in Los Angeles for his cover shoot. In between looks, the Chicago rapper revealed the artists he reveres at the moment, as XLMag noted. The name he listed is surprising but that's what thinks and no one can change it for him. Below are the names of Lil Durk's top five rappers.
Baby
Future
Drake
King Von
Chief Wuk
As you can see, the names above are well-known. Lil Baby and Lil Durk have been friends in so many ways. And they have shared a joint album. Their good friendship has led them to a joint album The Voice Of The Heroes which was released in 2021. Last year, Lil Durk also confirmed that he and Baby have more songs to drop and they are up for another collaboration.
Naming Future as part of his top five rappers is also worth it. Normally Lil Durk has a lot of love for the Atlanta rapper. To Lil Durk, Future is his living Tupac. He once compares the Max rapper to the late Pac.
"[Future] you the Modern day #2pac for the world," tweeted Durk. But Twitter's reactions to this opinion were too odd for the rapper. To date, Lil Durk can't remove Future from his favourite rapper's list.
Drake is also a global favourite. Everyone loves Drake and Durk is another rapper inspired by Drake. We are not surprised about his decision, of course, Drake is always a good rapper. Fans once praise Lil Durk for using verse on Drake's 'Certified Lover Boy' to support girlfriend India's business.
We also remember Lil Durk saying he won't diss the dead rappers. This is because of King Von. The death of King Von also changed Lil Durk's mentality. He also shared some of his experiences with the late King Von.
"The only nigga to listen to me word for word from day 1. We sat on FaceTime for hours making songs together. Every bar had a meaning, and every song was a part of our soul. Every moment meant somethin[g], and to grow wit you made me feel like I was a real producer. I love you bro."
Below you can watch the interview where Lil Durk names his top favourite rappers. You might be wondering why didn't he name Jay-Z, Nas, Tupac, Notorious Biggie and more. Well, his top five are mostly the rappers who inspired him a lot. Also, let us know what you think about Lil Durk's favourite rappers.
About Author
Links, a co-founder of Aswehiphop, has been dedicated to the platform since its inception in 2019, overseeing the curation of artist songs and features compilations.