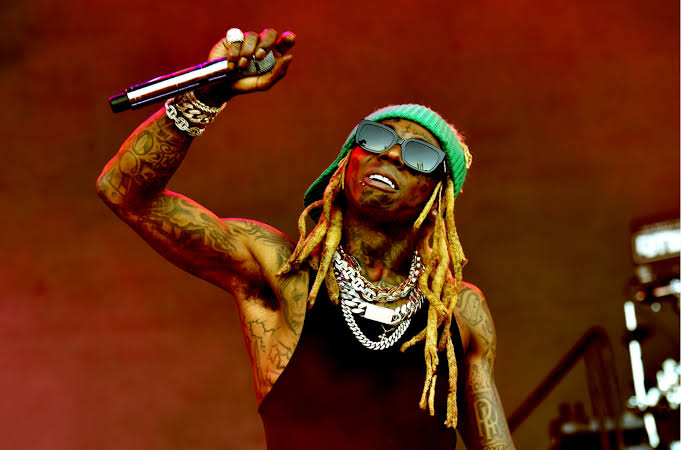 All New Songs Feat. Lil Wayne In 2019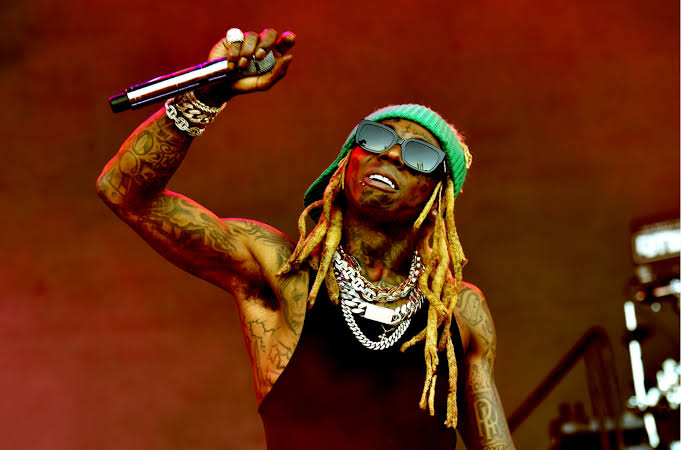 Lil Wayne "Tha Carter V" keeping us on brand, getting more notoriety without viral gimmicks or attention and behind all this, is only his featuring songs from peers in hip-hop has been some of his recent 2019 collaboration. Fans is not getting ride off on Carter V and some contemporaries albums in series, like The Carter II and others.


He still can be such behest, probably the only one who will definitely let us know his feature album to trail after the wake of his 2018 album. There's some swirling suggesting the rapper is gearing with Funeral, an album title we can't give a solidifying details though looks like he already approved that and you can check out here.
Liltunechi fans weren't peeved irrespective Wayne was unable to shelve plan in releasing project this year. Yes, his old songs carved out a great spot so we're gripping on them while hopping to catch up with him on new project. Since this year, Lil Wayne has great top songs he made cameo on, guest appearance and they are below to make your Lil Wayne Playlist.


Editor's Note: This Post Has Been Updated, Please Take Note Of That
Lil Wayne Top 2019 Feat.

Fat Joe Feat. "Pullin" Lil Wayne and Dr Dre

Pullin came from Fat Joe who is working on his anticipating album. Family Tie is Fat Joe upcoming project after his collaboration with Lil Wayne on Make it Rain was one of the redoubtable. Family Tie already enlisted Lil Wayne and Dre using Pullin to serve them as guest appearance. Meanwhile the song actually label Lil Wayne as one of the active artists despite no single followed up his Carter. Listen Below.




DJ Khaled "Jealous" Feat. Chris Brown, Lil Wayne, Big Sean

Dj Khaled Father of Asahd didn't hesitate to feat. Lil Wayne. DJ Khaled 2019 album positively took aim on Wayne on Jealous single that also brought both Chris Brown and Big Sean as prestigious creative minds to give the album a worth. While DJ Khaled maintained he's into music business against IGOR rapper, we think his right after his Father of Asahd packed landmark superstars simply to debut No.1 on Billboard chart. So without any despair, Wayne is on.

Chris Brown – Need A Stack Feat. Lil Wayne & Joyner Lucas

Another album that called Lil Wayne is Indigo. Chris after Heartbreak on A Full Moon, he then embarked on Indigo which he made officially last month. Without been told, Need A Stack was also one of the best playlist songs for Lil Wayne. The song feat Joyner Lucas as well helping the particular to uplift Chris Brown Indigo. We ran a check out about Chris Brown top songs and majority pointed at Need A Stack. Maybe you can listen to it again below.




Big K.R.I.T. – 'Addiction' (Feat. Lil Wayne & Saweetie)

Big K.R.I.T put out his material this year and one of the song on his tracklist is he called it Addition. Big K.R.I.T. Iz Here feat. Lil Wayne and if you think the album worth nothing then stream it one again. The project is quite impressing as Wayne was one of the top contributor with Addition. Sweetie also render his best effort along. Nevertheless, Lil Wayne already got an album for 2019 and we can gently called it Lil Wayne featured album ?




Tyga "Lightskin Lil Wayne"

Tyga did it for Lil Wayne even shot dope video for Lightskin Lil Wayne that got Lil Wayne attention. Lightskin Lil Wayne song is such a track shouldn't be missing on your playlist for the fact you're still a die-hard fan. That track was penned as a homage to Lil Wayne after Both T-Raww and Wayne been had bit plight on Cash Money. Keep playing Tyga's Legendary album.


This Post Has Been Updated On August 8 29


Birdman & Juvenile Ride Dat Feat. Lil Wayne
Lil Wayne finally follow Just Another Gangsta. The second version of that joint project has enlist Lil Wayne with Ride Dat song which gives the rap another top Feat sinçe this year.
Just Another Gangsta the second version has not been released but feature Lil Wayne as one of the contributor and you can simply stream it below.
SiR
Lucy's Love Feat. Lil Wayne
Another top songs Lil Wayne has featured on is SiR Lucy' Love song which also appears on his Chasing Summer album. The album was updated here on Amahiphop just yesterday been August 31th. You can listen to Lucy's Love from the album below.









Dame D.o.l.l.a 'Sorry' Feat. Lil Wayne
Dame and Lil Wayne, this collaborated on a song Sorry. This song was released under Big Dolla album which get Lil Wayne as guest appearance. Lil Wayne is not the only person featured on this album Big D.O.L.L.A but both Jeremih and Mozzy contributed on Damian Lillard album. This is one of the song Lil Wayne has been featured since this 2019 so far. Stream below.



Juelz Santana Boiling Water Feat. Lil Wayne
Juelz once decide to give his career a little bit forward, using new song. Boiling Water, another music Liltunechi has had is voice on. Listen to the song below.

2 Chainz '2 Dollar Bill' Feat. Lil Wayne
Lil didn't miss 2 Chainz Rap Or Go To The League album. The album was released on March of course it feature d Lil Wayne. The album is quite solid and Chainz also deliver new video for his Lil Wayne collaboration song. One of the video Rap Or Go To The League project include 'Rule The World'. The feat. Ariana Grande. Stream and watch 2 Chainz and Lil Wayne 2019 song below.
Kevin Rudolf 'I Will Not Break' Feat Lil Wayne
Rudolf comeback this 2019 with new I Will Not Break which marks as one of Lil Wayne top best songs this year. The "Let It Rock" hitmaker put out three albums with Cash Money before he took a hiatus from being an artist and started working behind the scenes with a few artists. He spent a few years in Nashville, where he co-wrote and played on Keith Urban's 'Little Bit of Everything,' before recently moving back to Miami. Stream below.



Lil Pump 'Be Like Me' Feat. Lil Wayne
Lil Pump this year stick around his music front with some songs serving as tracklist for his Harverd Dropout LP. This record was released this year, about months back. This is the first time we are listening to Wayne and Pump song collaboration. Stream below.



Imagine Dragons 'Believer' Feat. Lil Wayne
This song, to me is the first song played earlier this year from both parties. Imagine Dragons got cover by Lil Wayne with Believer song. The Rock Band Imagine Dragons delivered the and it was helped by Lil Wayne. Listen Below.

Euro 'Talk 2 Me Crazy' Feat. Lil Wayne
Here is another song from Euro featuring Lil Wayne. The was released few hour today and it's currently added as Lil Wayne 2019 featured songs. The song is titled Talk To Crazy and you can stream it on YouTube and Spotify. Strean it below
Lil TJay Feat Lil Wayne Leaked – Listen
Here is a new updated song featuring Lil Wayne. TJay just join force with Weezy for a new song. The song is called Leaked which also appears on Lil TJay's new album will be added to Amahiphop 2019 October albums. Stream below.




Listen To Travis Barker Feat. Lil Wayne and Rick Ross Gimme Brain
Updated: Lil Wayne will release his new album Funeral by 2020 but before that, Amahiphop continue to gather more of his collaborations with other artists and today here is Gimme Brain by Travis Barker featuring Rick Ross also. Stream below.

This post getting updated with more of the songs which Lil Wayne has been featured on stay tuned.
Hot
Music
Review