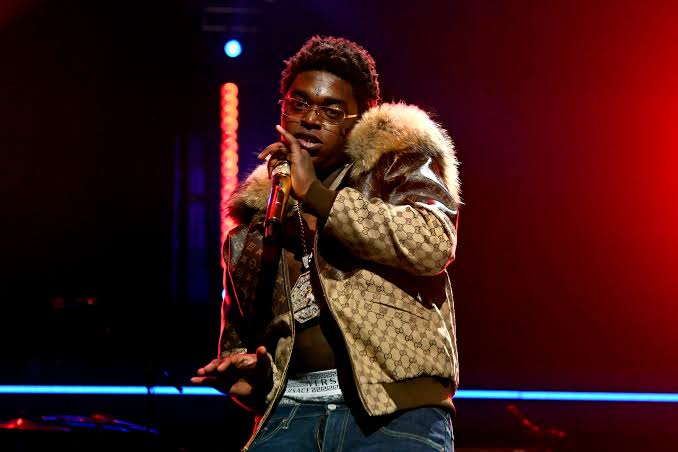 Kodak Black 2022 Songs & Features
This is the first time Aswehiphop compiling Kodak Black featured songs. On this page you will be able to stream/know all featured collaboration songs Kodak Black has gotten so far this. Also, note that this page might get updated at anytime. Koadak Black 2022 songs, although the Florida rapper has shared his first 2022 album which he called Back For Everything. It was released earlier this February to be precise. Apart from that, there are other singles he has dropped lately like For No Reason and Haitian Scarface. Meanwhile below are Kodak Black 2022 songs features from other artists.
Kodak Black 2022 Songs and Features
Back For Everything (Album)
KUTTHROAT BILL: VOL. 1 (Album)
ISTG Pt. 2 (Feat)
Drowning Pt. 2 (Feat)
Diana (Feat)
All That (Feat)
Bussdown (Feat)
Rocky Road (Feat)
Alison (Feat)
Silent Hill (Feat)
IT AIN'T SAFE ( Feat)
ISTG Pt. 2
ISTG Pt 2 is a song featuring Kodak Black. It comes from Lil Durk and OTF joint album which they released on Dec. 16 2022. The joint album is called Loyal Bros 2.
Drowning Pt. 2
Drowning Pt. 2 is also a new song that has featured Kodak Black this year 2022. The song came from A Boogie Wit da Hoodie's Me vs Myself album. The first version of the song surfaced online in 2017 yet they are back for a second version.
Diana
Kodak Black featured on Armani Caesar album The Liz 2 on a song titled Diana. This is another song featuring Kodak Black this year. Stream it below.
All That
"All That" is one the song on G Herbo new album Survivor's Remorse album. The double disc album featured not only Kodak Black Black but other hip hop artists like Young Thug, Gunna, Future and more.
Bussdown
Bussdown is a song from Latto who released her album in March 2022. The album which is titled 777 also featured both Lil Wayne, Lil Durk, Nardo Wick and more. On track 10 is where Kodak was featured.
Rocky Road
Kodak Black is a rapper loved by many hip-hop tycoons. At least some of them have recognised his effort and Moneybagg Yo is also among them. Moneybagg Yo after dropping his A Gangsta's Pain album he the proceed with new single Rocky Road and this one featured Kodak Black.
Slidin
2022 is very wonderful year to Kodak Black. He has bunch of hits from most popular rapper. Slidin is also one of the top hits he has been featured since year by Jason Derulo.
Silent Hill
Biggest collaboration Kodak Black received this year is Silent Hill. This song appeared on Kendrick Lamar's 2022 album Mr. Morale & The Big Steppers. Silent Hill is also Kendrick Lamar's first lead single. He picked it as he best song from the album.
IT AIN'T SAFE
DJ Khaled God Did album has hip-hop rapper featured. Lil Wayne, Jay-Z, Rick Ross, Drake, Lil Baby and more were featured on the album also so. IT AIN'T SAFE is where Kodak and Nardo Wick are featured. You can watch the video below.
kodak Black