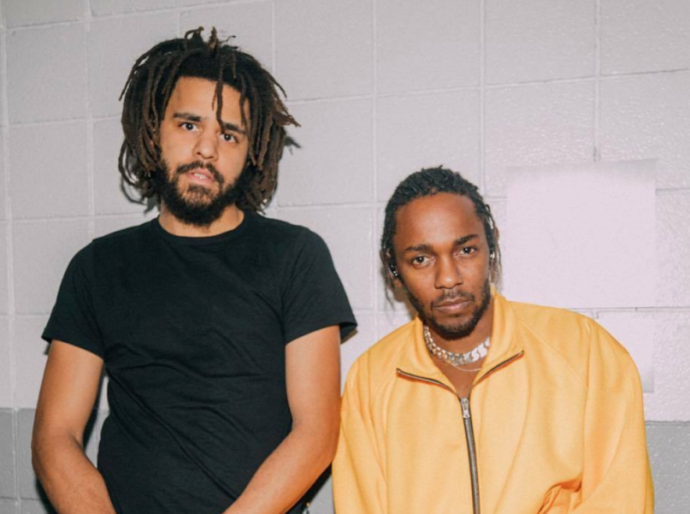 Here Is Unreleased Hip-hop Collaboration Songs You Miss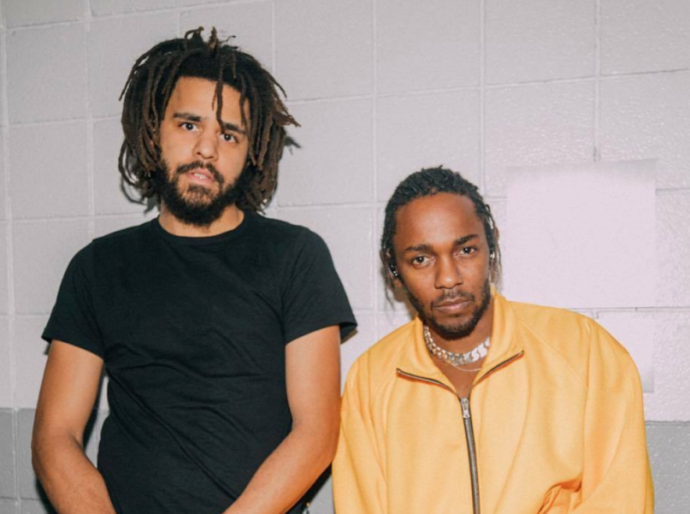 Most times songs surfaced online via leak stragedy from unknown source. Also there is many collaborations between top hip-hop big names which you and I haven't heard. But it pains me specially when a rapper lost his life then peers strangely unwrap unreleased songs featuring dead rapper probably when he was alive.
However, slew of collaborations have been done and some scrapped out with one or few reasons. Just like J. Cole and Kendrick Lamar, maybe our top list will definitely reveal those leaked and unreleased songs we expected of course all are anticipated.
From the list below, about 10 collaboration songs you might heard as a matter of leaked but basically standing alone without any fixture in exact album. Check out below.
Wale "Traffic Name" Feat. J. Cole
Wale and J. Cole are close-knit in hip-hop genre. Both already had collaborations like 'Beautiful Bliss', 'Winter Schemes', 'Bad Girls Club' and 'My Boy'. Despite their popular singles, Wale Traffic Jam is one of the unreleased song which didn't come to light. During his interview with Rap Up he said Traffic Jam is another song he and Cole didn't put out till date.
Jay Electronica "Rough Love" Feat. Kanye West
Jay Electronica has been keep distance from his music career. What The Fu**k Is Jay Electronica album which dropping in 2012 marks his last project so far. His Act II: Patents Of Nobility project didn't hit streaming after tracklist was shared featuring few artists including Jay-Z. Act II also shared two song New illuminati and Rough Love. Those song didn't see the day light upon it's note.
Lupe Fiasco 'Crack" Feat. Chris Brown
Crack was just track fans couldn't listen more further. Crack was once performed on on the Tetsuo & Youth Preview Tour also previewed as collaboration featuring Chris Brown. Those who heard the song said it sound great but Lupe Fiasco couldn't give a chance for fans to have on streaming but told them to forget about Crack. Chris Brown and Lupe Fiasco simply had this joint single over past yet happening officially was granted. You can check the song below.
Lil Nas "Old Town Road" With Lil Wayne
One of the massive songs featuring 2019 is Old Town Road. Lil Nas has remix the more than multiple times and also hit at Lil Wayne for remix. Lil Nas X guest Billy Ray Cyrus, Diplo, RM of BTS, Young Thug and Mason Ramsey for the remix and they all were made available as they remix of OTR featuring those mentioned artists respectively. But another Old Town Road surfaced online although that was a snippet featuring Lil Wayne. Many were embelished with the song indeed hoping to listen to new OTR featuring Lil Wayne.

Kanye West, Justin Bieber and Post Malone
Kanye West Justin Bieber with Post Malone wanted this collaboration to happen but not working. At least we knew Kanye West who most time faced leaked song and there's this rumours which was reported to be Kanye West, Justin Bieber and Post Jealous, Fu**k The Internet and No Reason have surfaced online yet they didn't made a hit officially but only appears as leaked songs.
50 Cent and Eminem "Champions"
Even till date Eminem and 50 Cent are going harder in relationship. Slim Shady and Fiddy have this notable single this year. They were guest by Ed Sheeran on his No. 6 Collaboration. Champions is another song that didn't official drop online and this tracks should have been added to 50 Cent Street King Immortal album. The album was pushed back indefinitely and collaboration then undergo it's lost. According to 50 Cent with MTV in 2015, he talked about the song saying, "we wrote the song in Detroit. I [went] out there and we recorded in his studio, which is his comfort zone. Em is a lab rat–in case you didn't notice. You don't see him unless he's scheduled to be there. Other than that, he's probably writing something right now.
Drake Feat. Future " 20 Hoes Kylies"
Just like we keep hearing Drake and Future prepping to deliver there What A Time To Be Alive Joint Project, a song has been shared by Future noting it featured Drake. While we keep waiting for them to drop the long awaited album, Drake and Future song has also been lingered over the past years. Last year been 2020, Future as well previewed a Drake song titled 20 Hoes Kylies. Fans were so desperate to hear the full version but never come to light. Check below.

Kendrick Lamar and J. Cole "Temptation" Feat Chicago The Kid
The first time J. Cole and Kendrick Lamar ever worked together was late 2010 after they met at the XXL Freshmen shoot and a U-N-I release party. Cole gave Kendrick the beat for 'HiiiPoWeR' there but it was also where their infamous collaboration album began. One of the songs recorded was 'Temptations', a song Cole produced and did a verse on that Kendrick and BJ The Chicago Kid then jumped on. The song was played at one of Kendrick's meet and greets a few months later and the footage is a treasure to this day. "A few friends killed, a few sent to prison, our mamas tried to warn us but few tend to listen" Cole raps. The verse is incredible, much like everything else Cole recorded in 2010, but Kendrick rips it. "You should never give a n*gga like Kendrick Lamar home court advantage" Cole said about the song. "He came back with an incredible verse." Truthfully, the entire album could go on this list.
J. Cole and Kendrick Lamar are releasing new album by 2020. Let's wait by next year if their might be feature from their albums.

Jay-Z and Kanye West "Living So Italian"
One of the songs from the sessions of Jay-Z and Kanye West's amazing Watch The Throne album that never came out is 'Living So Italian'. One of the producers on the track, Karlyle had revealed that the track featured a sample from Andrea Bocelli's "Por Ti Valore." According to him, a slightly altered version of Jay-Z's verse on the unreleased cut ended up on his song 'FuckWithMeYouKnowIGotIt' off the Magna Carta.. Holy Grail album. For years, only an alleged instrumental of the song existed but in May this year, a real but low quality snippet surfaced online via the leak site, LEAKTHIS. It was apparently recorded from a listening session.
News