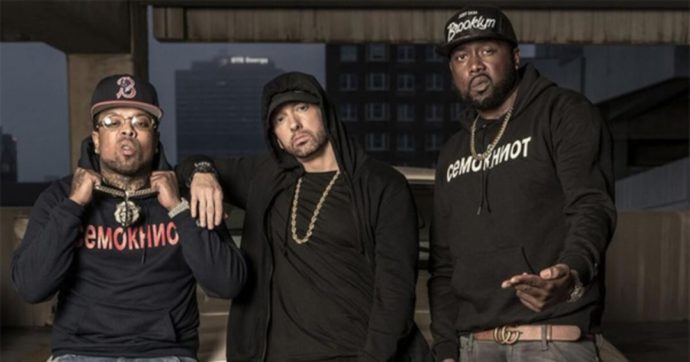 Griselda's Shady Records Debut "WWCD" To Feature 50 Cent, Eminem and Reakwon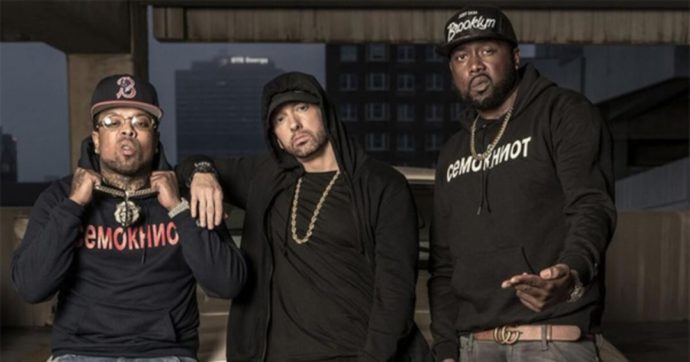 Eminem after having this common share with Ed Sheeran they still going to link up with Griselda's new project slated to drop this Friday.

The album which is titled What Will Chime Do WWCD is a joint project gathering its contribution from trio rapper,Westside Gunn, Conway The Machine and Benny The Butcher then welcome Eminem, 50 Cent and Reakwon and official guest appearance.
The album will be made available on Amahiphop November Albums on Nov. 29th being this upcoming Friday it it will be released under Shady Records.
The clip features the three rappers along with Paul Rosenberg and other support staff readying the release of the project. Although the tracklist has not been revealed yet, it does mention that WWCD will feature guest appearances from the likes of Eminem, 50 Cent and Raekwon. This will certainly be worth the wait. You can listen to the first single 'Dr. Birds' here.

Check Out The WWCD Trackslist Below
1 Marchello Intro (Raekwon)
2. Chef Dreds
3. Moselle
4. Cruiser Weight Coke
5. Freddie HotSpot
6. DR. BIRD'S
7. The Old Groove (Feat. NOVEL)
8. Scotties
9. Kennedy (Feat. Tiona Deniece)
10. City On The Map (Feat. 50 Cent)
11. May Store (Feat. Keisha Plum)
12. Lowery (AA Outro)
13. Bang [Remix] (Feat. Eminem)
News