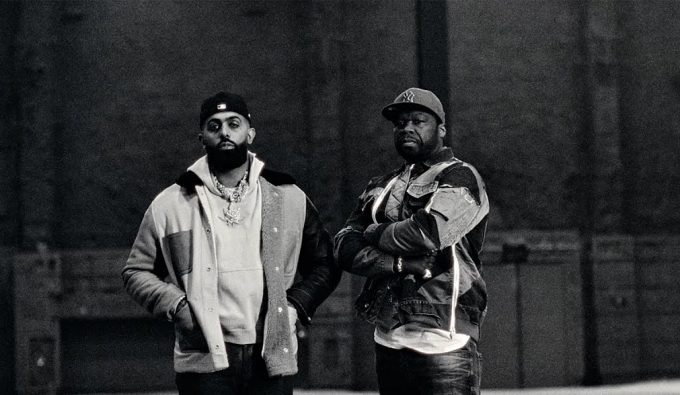 50 Cent ft. Eladio Carrión – "Si Salimos": Listen!
50 Cent is the only rapper who has not participated in Aswehophop's top compilations. This is due to his not being a regular rapper as he used to do in the past years. But that doesn't imply Fiddy has absolutely nothing to rap through. However, the recent collaboration with Eladio Carrión on a song titled Si Salimos is more about bringing out 50 Cent's first 2023 verse.
Just last year he linked up with Lil Durk and Jeremih for Power Powder Respect. That was a THEME song though was quite received as one of 50 Cent's 2022 songs. Not sure if 50 Cent processed in making new music for new album which he promised same last year.
It's 2023, he still can listen to 50 Cent's new song maybe through features. Eladio Carrión and 50 Cent's new song also welcomed its official video featuring black and white where the hip-hop sensation and the Latin artist trading bars.
50 Cent's rap style has always remained the same. Nothing changed, still the rapper we used to know despite not dropping songs regularly. Also, you can watch the video and song produced by FilmHeads. Before you watch the video, below is some notable rap lyrics from the Si Salimos featuring 50 Cent.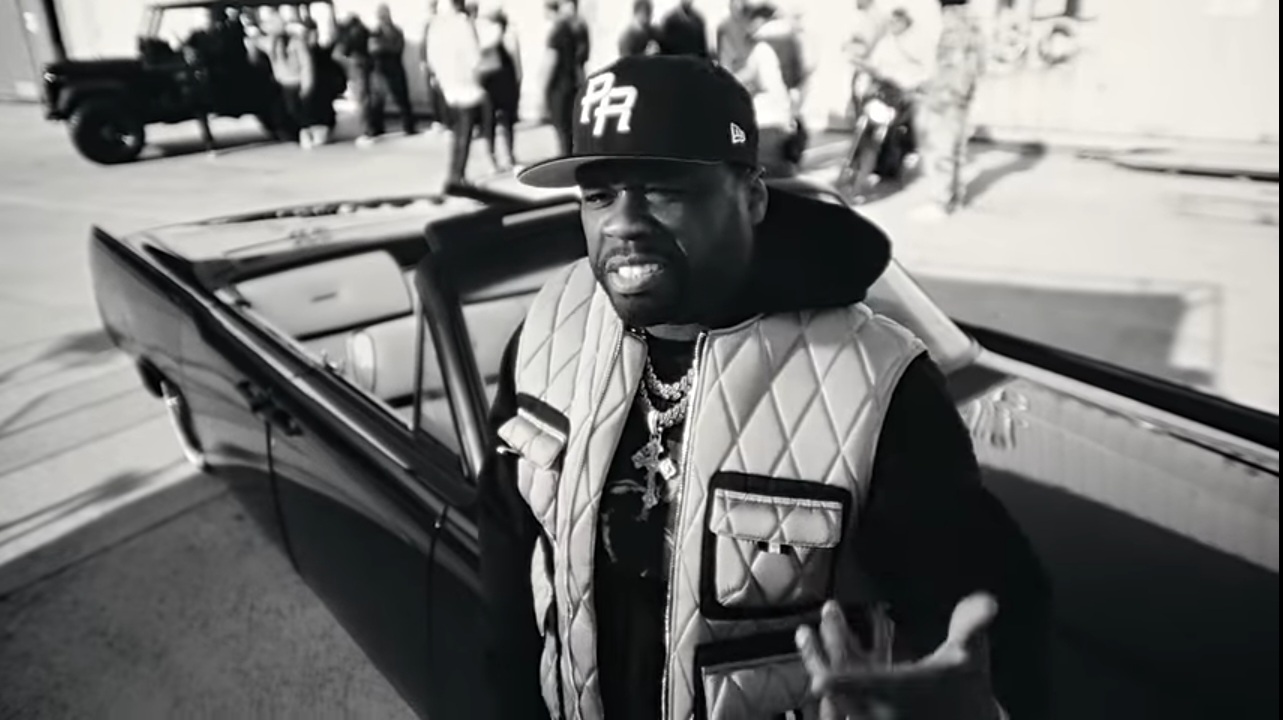 "I put her in elite shit, no weak shit, snowflake Van Cleef shit/ But if she leaves, she can't keep shit/ Keep this, I'm not the one these hoes chap out/ They trippin', what's that 'bout," he raps on the track.
"I'm thinkin' why these n-ggas go that route/ Man, that's how it go/ Can't be sayin' you be slidin'/ And you ain't down to slide when you fuck with me/ That's how we roll/ We gon' see when we collide/ If these n-ggas outside movin' properly."
50 Cent making with music, that's not his major source of income since the rapper has many ways he makes much more money. Fans and thanking Eladio Carrión for this one, but also should also note that back in March there was a report about Nas and 50 Cent working new music for King's Disease 4.
Meanwhile, there might be more songs coming from 50 Cent in 2023. If not a joint album then you all should wait for features. 50 Cent is also prepping for a massive international tour in celebration of the 20th anniversary of his debut album Get Rich or Die Tryin'.
The Final Lap Tour is a 64-date trek that kicks off on July 21 in Salt Lake City, Utah and journeys across North America until September 17, making stops in cities such as Toronto, Atlanta, Houston, Los Angeles, Chicago, Detroit and 50's hometown of New York City.
About Author
Links, a co-founder of Aswehiphop, has been dedicated to the platform since its inception in 2019, overseeing the curation of artist songs and features compilations.