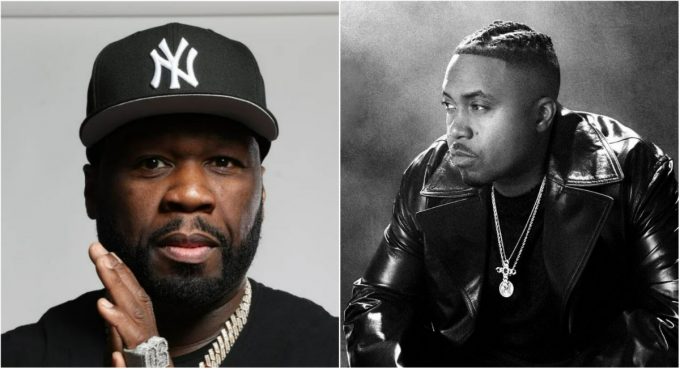 50 Cent & Nas together are working on 'King's Disease 4'
50 Cent had this great 2022 and possibly this 2023 50 Cent is on great doings which will put evidence before the runs off. 50 Cent and Nas might have communicated for the past few days or weeks. He just confirmed Nas King's Disease 4 is on the way and he will be the most welcomed super guest on the album.
We all know that it has been a long 50 Cent dropped a new solo album or single. However, the last time we heard from him officially was on Power Powder Respect featuring Lil Durk and Jeremih.
While that has been one of his recent songs, 50 Cent has been busy doing other related businesses outside of music. Meanwhile, returning to the music front will be well served by him.
50 Cent had some interviews earlier last month where he talked about working on a new song with Eminem and more. He already dragged fans attention to expect a new song this year and we are all watching and waiting.
The In Da Club rapper recently shared his Billboard cover on his Facebook and Instagram accounts. It was a cool moment where he talked more about things that will soon happen.
One of the things he touched is his upcoming collaboration with Nas. According to the Get Rich or Die Tryin rapper, he confirmed Eminem sent him song to collaborate and that Nas has tapped him for a feature on his upcoming album King's Disease 4.
"He is now working on a studio album with Dr. Dre, Eminem has sent him new songs to collaborate on, and Nas has tapped him for a feature on his forthcoming King's Disease 4," the publication notes. As we know, Nas has always been one of 50's favorite rappers.
50 Cent Billboard interview 2023 is just amazing because he just guaranteed fans of new music. Although we have heard something about 50 Cent working on new songs never happened. So 50 Cent is working with Nas, sure they are.
Below is what 50 Cent Billboard interview looks like.
"I'll go in and start to record the best music that I can come up with from everybody else. Then I'll find some pieces, and when I accumulate stuff that I feel like is good enough, I'll bring it to impress Dre and [his team] to get cooler stuff from [him]," he says about working with Dr. Dre. "At that point, they'll go, "I see where you headed." They already know musically what I'm thinking is the right direction at that point. When I start projects with Dre, I would write to the first song that came on. I don't care what it was, even if the beat wasn't finished. I would write the record to break the ice, and we'd have something playing like [Dre] just got here even if he's been here two or three hours and we got a record playing. He will change the drums and everything that you got there until you got something that's a hit record."
In a new interview with RollingStone, he says he wants to make music that comes on at 1 am at peak time in a club. "That's what I'm saying to you. I want one of those to make you feel like that at 1 a.m. Then as far as the sales are concerned, the right collaboration can help you with that," says Curtis.