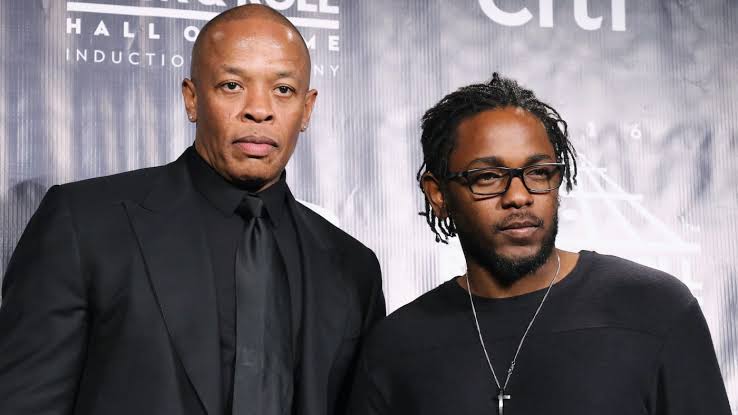 Dr Dre, Kendrick Lamar and Snoop Dogg "Aftermath Takeover" Collab. Hits Online
In November 2020 there was a critical report about Dr Dre new album on finishing stage yet the internet didn't see anything of that kind. Reading through the post published with Eminem been tagged as a guest appearance, the album has no album name yet but Page Kennedy noted Eminem is featured on Dr Dre's fourth studio album, and first since 2015's 'Compton'.
Another update surfaced through Dre's frequent collaborator Fredwreck who posted a photo combined with Kendrick Lamar, Eminem and Dre. He captioned it "Beats n Rhymes #shady #aftermath." The post was actually a preview of what is likely to happen sometime this year.
It has been about six years since Dr Dre kept silent to produce a follow up to his Compton album while Kendrick Lamar last album was in 2017, about four years break.
The good news about this hip-hop voice is that they never said done to their career despite keeping their fans on relative awaiting. As Dr Dre maintains his absolute relationship with Eminem and Kendrick Lamar, his upcoming can't be Kendrick-free, either Eminem.
Some information about Dr Dre is best known by his closest. Upon Fredwreck who had already said Dre is working with Eminem and Kendrick, another Los Angeles producer whose name is producer/deejay BattleCat, his fellow LA natives could be planning to release new music in the coming months. Battlecat posted a schedule for the so-called "Aftermath Takeover."
That was the same song Fredwreck once revealed on Twitter.
The purported lineup included information about Dr. Dre's protégé, Snoop Dogg, releasing an album on November 12 followed by Dre letting loose new music in December. BattleCat also suggested Kendrick Lamar's next LP is coming soon.
Apparently, Xzibit's King Maker project is also on the way. A body of work by the rap supergroup known as Mt Westmore (Snoop Dogg, Too $hort, Ice Cube, E-40) is supposedly on deck as well.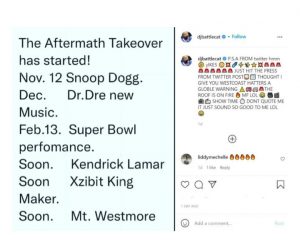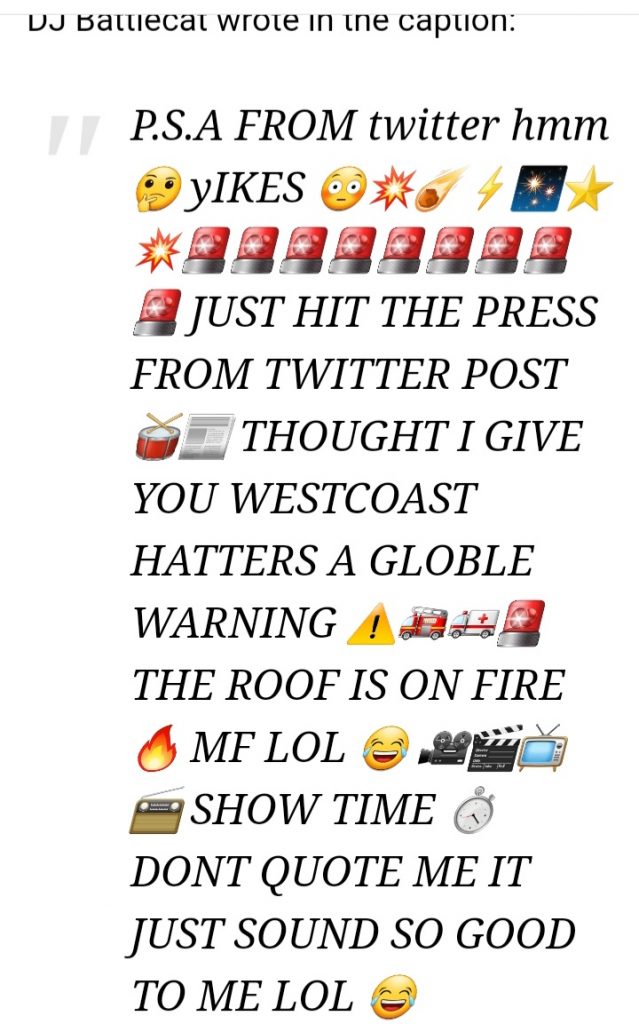 If "The Aftermath Takeover" is real, the campaign will likely run through 2022. The final climatic conclusion could take place in February at the SoFi Stadium in Inglewood, California.
News