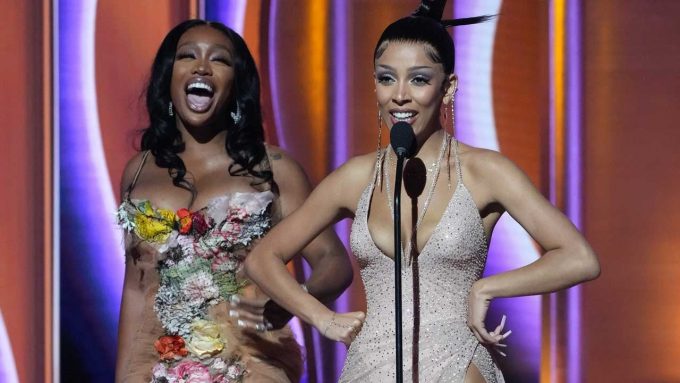 Doja Cat & SZA New Collaboration 'Kill Bill' Remix – Listen
Doja Cate and SZA are friends, in so many ways. SZA has really paved her own way with the use of her SOS album and some of the hit tracks on the album include Kill Bill, Shirt and more. Since the release of the album, she has been doing some great things. Going on tours and doing remix of Kill Bill.
But what's new so far. Doja Cat and SZA are back in collaboration and this is not the first time of seeing them helping each other. At least you can also check out their Kiss Me More, of course, Kill Bill by SZA is continuing to be one of the top songs on Billboard Hot 100, on the top 10. She released the Acoustic version of Kill Bill last January
Today, the official remix of Kill Bill is out and it features Doja Cat. The collab is well severed and you all will surely love it. This version of Kill Bill was released just after SZA confirmed her second SOS tour that will soon start. This is kind of payback because we remember SZA has once help Doja on her "Planet Her" album
Another song they would shared together is SHIRT. One of the songs on the SOS project. Although SZA revealed the major reason Doja Cat couldn't help on the song.
"She had surgery, she had to have that emergency, like, vocal cord surgery and she wasn't ready in the time that we needed to get the song done," the recent Billboard cover star shared with host Nessa. "There was a crossfire between, I think, her management and my management and they had told us it was done, but it wasn't actually done.
"It was just a lot of confusion," she continued, "but don't know. I hope for the best, and I'm still, like, a major fan of her and her artistry. And I think she's so incredible and I would love to get her on the deluxe [version]." As she said during an interview.