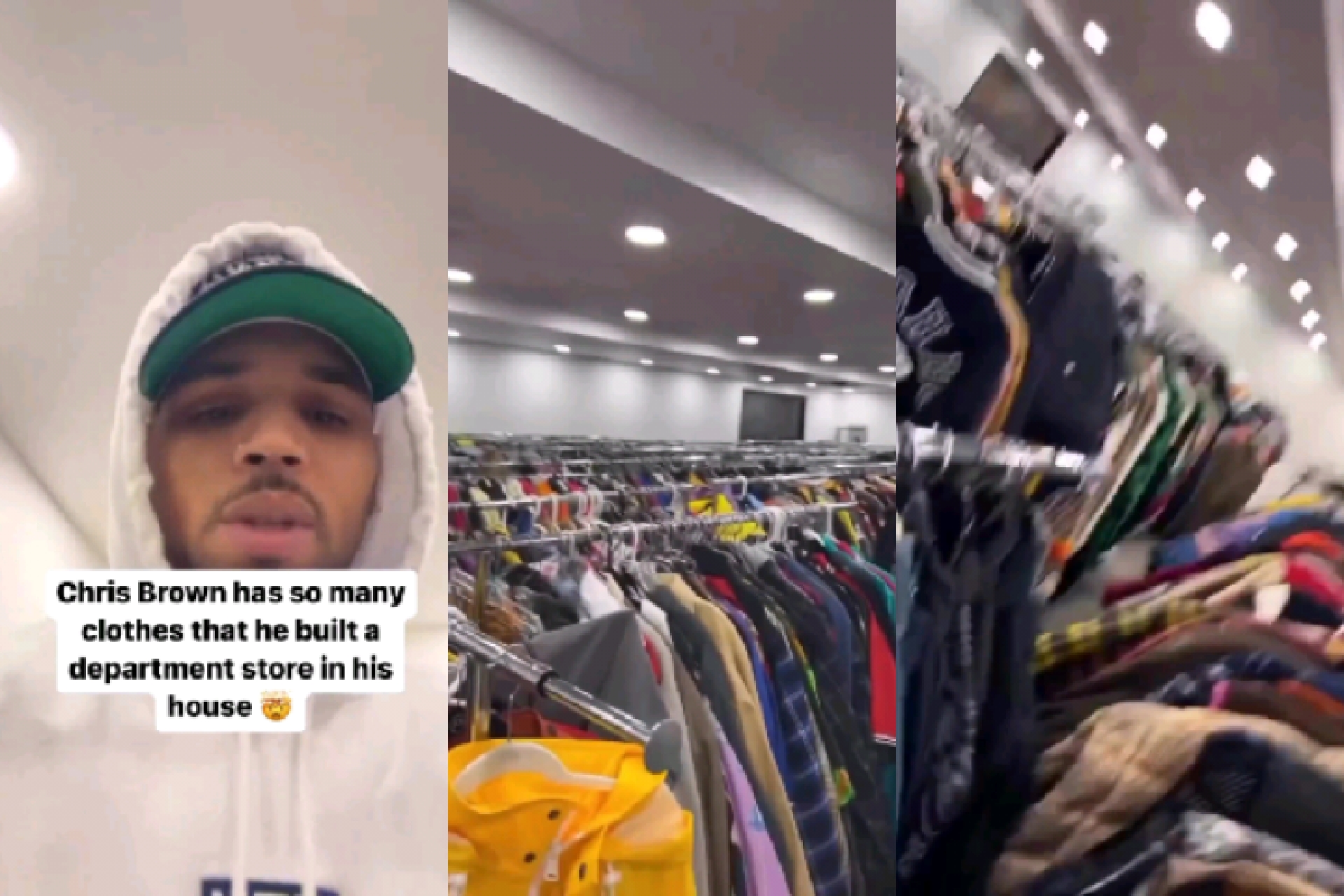 Chris Brown Clothing Store Built Outside of His House
Either you call it the Chris Brown department store or the Chris Brown clothing store. But what the wants us to know is that he has a different apartment outside of his house. Chris Brown's fashion is what the majority of his fans love about him. There are these Chris Brown fashions and styles you want to see but never neglect his love for cloths
If Getty's image is showing us more of Chris Brown's fashion and style, then there is also something about Chris Brown they haven't which Chris Brown department store. Just lately Chris Brown confirmed he has a built clothing store outside his house. Posted on his Instagram to reveal that.
"I just built a department store outside of my house," he said in the update, as seen in the subsequently shared rip below. "Let me show y'all what this looks like," Under The Influence singer said.
In the video below, BREEZY explained more about the clothing lines. Chris Brown has many clothing that he built a store department store in his house, reads the caption on the video below. He tried to explain that there are so many. Watch the video shared on liljupiterr Instagram account.
Alao, TMZ shared a report as regards the display of the clothing collection at a yard sale-style effort he held at his mansion back in 2019. Per the tabloid site, Brown was recently met with a federal tax lien in the amounts of $2,245,561.50 and $1,059,967.78, respectively, as well as a state lien of $739,067.48.
In other news, it has been reported that Chris Brown has unpaid taxes of $4 million. Chris Brown is owing IRS such an amount of money which needs to be cleared by the R&B super singer. Distractify first reported Chris Brown is facing a hefty tax bill. According to documents obtained by the site, CB was hit with a federal tax lien for $2,245,561.50 last month.
Chris Brown released his latest album in 2022 as BREEZY. Although the album couldn't make No.1 debut on Billboard Hot 200. But one of Chris Brown's good news from the album is that Call Me Every Day featuring Wizkid had made Chris Brown BECOMES THE SINGER WITH MOST GOLD-CERTIFIED SINGLES.