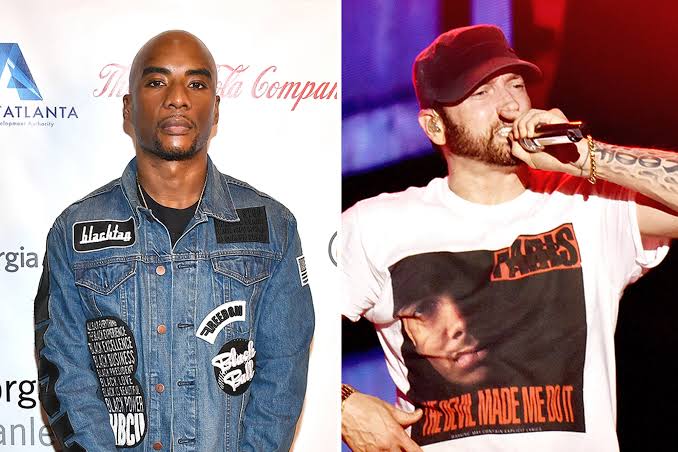 Charlamagne Tha God Appears as Judge On Eminem & Nick Cannon Rap Battle and Awards Nick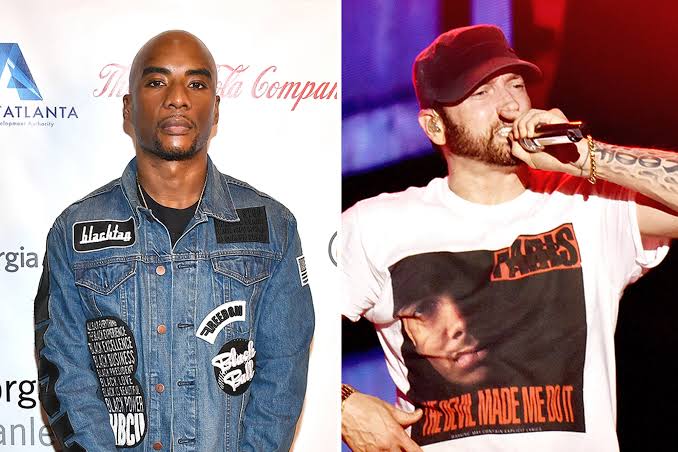 The wake of Nick Cannon Eminem beef goes core. Since Family Ties came to light, it been part trending headlines, giving it recognition with Nick and Eminem viral gimmicks, attention and more.
Just like i said, this beef or feud seems can't be overemphasized as for, beside it all started from their past romance, Mariah romance of course. Nick Cannon and Mariah have dated over the past years yet called it quite. Despite not married to her, he's not letting Eminem bugs get under skin probably with shot from Lord Above.
Actually that's what stirr up more controversy between to moguls although they had their run-in which follow this recent duck out.
It's getting little bit worst after we cans see some hip-hop headquarters supporting their hit man either Eminem or Nick. Just like Amahiphop updated, Joyner Lucas has stretched his advocate, threatens Nick Cannon to stop fight Eminem else Kendrick Lamar and J. Cole could hopped in.
Well, Suge Knight isn't the only person contributing for Nick to win the rap battle but Charlamagne Tha God is glad to judge the current rap battle brawl. Very simple, Charlamagne Tha God and Eminem also had their side run-in even cleared MGK the winner of Rap Devil and Killshot combat and comes same stragedy of take aim at Nick Cannon opponent.
According to media outlet HNHH, Host of The Breakfast Club, Charlamagne Tha God is not one to hold back on his opinions. He gets paid to speak his mind and he knows that people love him for his controversial takes. Starting off a recent edition of the Rumor Report, the activist comically explained why he thinks Nick Cannon is walking away from this with a dub.
"First of all, Eminem lost and the reason he lost is because he made Nick Cannon do what none of us want him to do and that's rap," said Charla. "I think that Nick Cannon won that one. I think that Nick Cannon and The Black Squad — even though they jumped Eminem — I think they got that one."
2018 Eminem recount his adversaries which includes Charlamagne Tha God and more.
About Author
Links, a co-founder of Aswehiphop, has been dedicated to the platform since its inception in 2019, overseeing the curation of artist songs and features compilations.
News