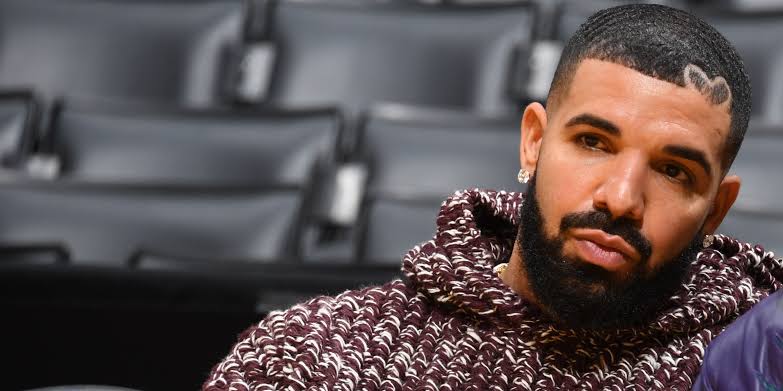 Champagne papi gifted rolls Royce, Breaks up with girlfriend
So much has been on in the Certified lover boys life starting from his birthday bash to a new chick in his life. The rapper celebrated his 35th birthday party in a grand style as the "way 2 sexy" rapper Rocked a custom cowboy boots, a white cowboy hat, tan fringed jacket, bolo tie and denim shirt in his narcos theme birthday party.
It was all about living lavish as the all time famous Drake had Most of the biggest celebrities as guest celebrating with him. The six god's birthday was on Sunday (Oct. 24) celebrating with him were his A-list friends on a sound stage at Goya Studios with a crew that included Offset, 24Goldn, Jack Harlow, Kawhi Leonard, Future, French Montana, Larsa Pippen, Draya Michele, Drake's dad, Dennis Graham and more making a massive blowout. Besties like Nicki Minaj took her Instagram to wish him a happy birthday.
Drake turned 35 today! He's the best rapper who ever had a heartbeat. Not even close. HAPPY BIRTHDAY CHAMPAGNE.. that nigga gave me soundtrack for my life that literally was my entire 20s. F*ck who u think is the 🐐… drake passed ur goat 5 years ago. Get mad. Goodnight

— DJ Akademiks (@Akademiks) October 24, 2021
Speaking of birthday gifts, the rapper was gifted a new rolls Royce. The rapper took Instagram to share the gift given to him by his on manager, future the prince. Drake shared that the same type of rolls Royce was actually the same one he used to rent when he was recording his mixtape So Far Gone 12 years ago and now he can use it to keep up appearances.
Chico amante 🧡
Speaking of the certified lover boy's life, the lover boy never runs out of lovers as rumors has it that he's been hanging out with a new chick just after his break up with Johanna Leia,the mother of high school basketball prospect Amari Bailey. The rapper was spotted on a luxurious with date mystery woman, who lives in Miami but is originally from Canada. The rappers new girlfriend arranged for a Palestinian-Canadian dabke group to serenade him for his birthday.
.@DRAKE ON A DATE? Randomly just flew over this cozy couple enjoying a private dinner along the third base line at an empty Dodger Stadium from #Air7HD @ABC7 #Drizzy pic.twitter.com/SjMR1UOgbo

— Chris Cristi (@abc7chriscristi) July 9, 2021
Hot