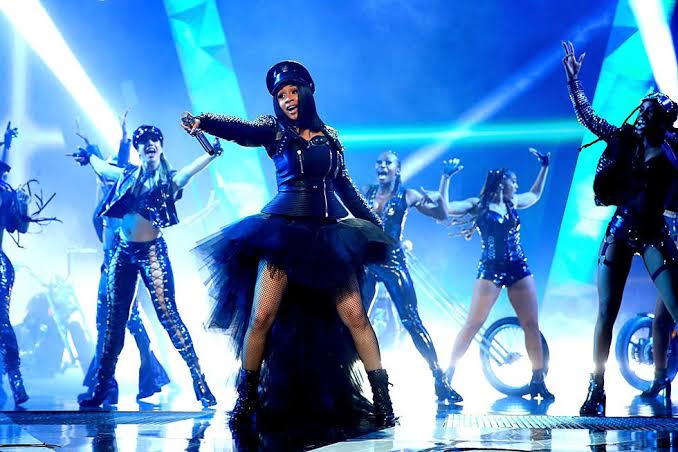 Stream Cardi B's 2021 Songs & Lyrics
As we always say, Cardi B's 2021 is cool like she has something fresh on stream platforms respective of responsibilities she's face to keep up with the family.
Last two years, Amahiphop compiled Cardi's 2019 songs. The compilation featured songs released that year and both her standalone song and external songs were compiled. Remember she didn't drop any studio project, we all were hoping for Tiger Woods before last year but never happened.
Having celebrated extravagantly with her daughter's birthday Fairy Tale Princess last month, she has then moved to do some more collaborations despite her pregnancy. Cardi B's 2021 first song was Up which also appeared on Amahiphop Us PMVC February.
The song Up gave inception about her proceedings of releasing a follow-up to her Invasion Of Privacy although we haven't gotten an update when her next album will be due. Meanwhile, Amahiphop is compiling new songs of Cardi B and it's making her to be on Amahiphop 2021 top compilations which have already featured both Lil Wayne, Eminem, Lil Baby, Chris Brown, Future, Young Thug, and more.
As we always compile, this is a list of songs Cardi B has dropped or featured on since this year and will continue to get updated till December 2021. Also, note that she is joining our top compilations after few songs that feature her, and below you stream all of them with the lyrics.
Cardi B 2021 Songs & Lyrics; Amahiphop Compilation
Up
Type Shit
Wilde Side
Rumors
Bet It
Check back for more Cardi B's songs update.
Compilation
Music
News