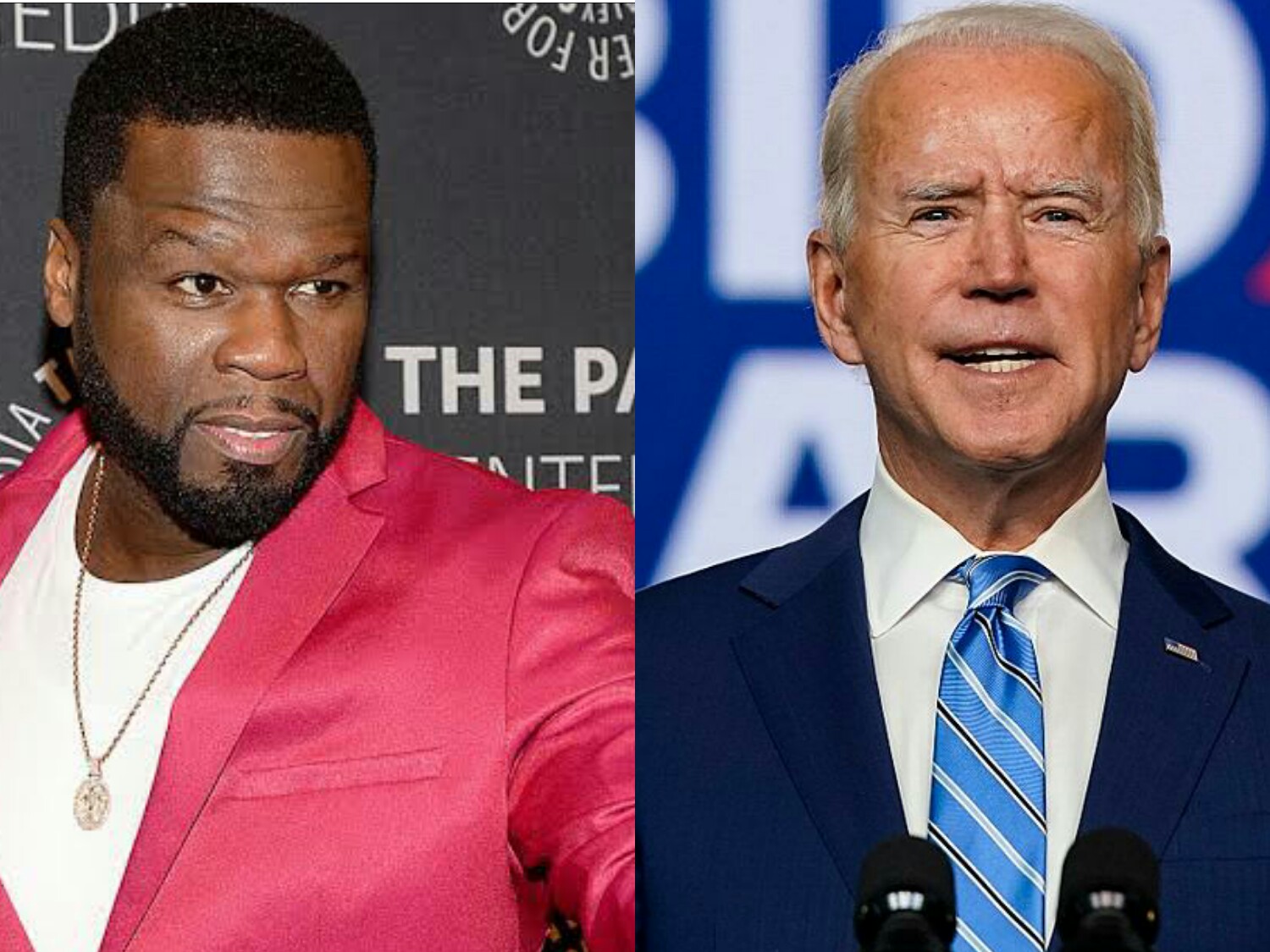 50 Cent Don't Want To Troll Joe Biden, It's Too Early
Okay, 50 Cent during the 2020 election session which finally landed to it's verdict wasn't stable. Fiddy was switching sides and blinking twice, jumping from Donald Biden to Trump Joe, you know that's kind of funny but 50 Cent has to go through Joe Biden despite endorsing Donald Trump. Though it all flopped for Joe to be Americans 46th president.
We all know how pro-active he is but now Joe Biden is about to take over the Whitehouse with his roster of white collar officials, the In Da Club rapper still can't poke fun with Joe probably if he try getting those wrath turned on.
However, Cent is well addicted to F-WORD and Joe has been getting it from him lately just since Joe Biden's tax plan suggested the rapper to vote for Donald. The Tax plan which was constructed by the president elect wasn't welcomed meanwhile 50's over salty becomes fu*k Joe Biden Tax Plan.
But Donald Trump after his inexplicable lost during the 2020 presidential election to the Democrat candidate, 50 Cent backtracked even before the election and support Biden and it looks like her ex girlfriend Chelsea Handler convinced him to vote for Joe.
Now Joe is about take over office from Donald Trump by next year, swirlings are floating around and one of the hits include Joe Biden is planning for 6 weeks lockdown within the country because of novel COVID-19 Pandemic outbreak. Strictly measures, definitely going to put in place to help slow the spread of the virus.
50 Cent seemingly unsure about the proposed lockdown, admitting that he needs a drink after reading that he may need to get back into isolation.
"6 more weeks," he wrote with a face-palm emoji. "I need a drink wtf," as he attached his F-WORD.
Clearly, Fiddy isn't happy about this news. Nobody is pleased about it though. None of us actually want to socially distance ourselves from the world for another six weeks but, if we ever want this pandemic to end, we may need and you should know exactly what that means.
50 Cent joined hip-hop on blue badge to celebrate Joe Biden with memes aimed at Donald Trump. 50 Cent hasn't condemned Joe Biden since his big win against Trump. The fact is that 50 Cent didn't appreciate the lockdown and it's to early for him to take tea with grain of salt which might be caused if Joe Biden get full control by 2021.
About Author
Links, a co-founder of Aswehiphop, has been dedicated to the platform since its inception in 2019, overseeing the curation of artist songs and features compilations.
News
Video