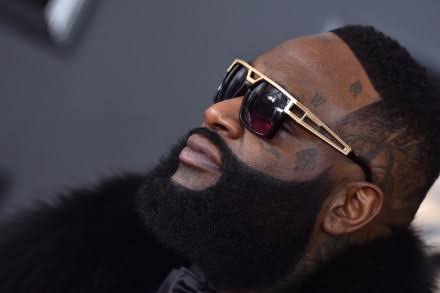 Stream: All New Rick Ross Songs 2019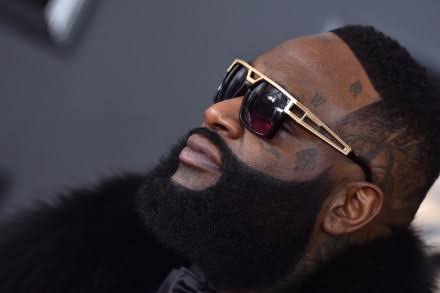 Rick Ross is one of the broad artist who has gotten wide range of collaboration since this year. Despite his Strive on Port Of Miami, Rozay still impressing his fans with related turn up from relatively peers in Hip-Hop. Today on Amahiphop, let's present to you the top songs of Rick Ross. Probably those hits he was featured since this year.
Please also note that this most will continue to winter turn itself down. Meanwhile, Rick Ross might even get further guest appearance within this year. Also note that this post will regularly updated as soon there's any development around Rozay new hit.
Before i low down, is obviously that Port Of Maimi 2 available across streaming platform following it's anticipation. The album was released this year serving as belated follow-up to his 2017 Rather You Than Me.
Don't Miss: 7 Top Songs Feat. Lil Wayne For Playlist
Rick Ross Top 2019 Feat. Rick Ross Songs
Drake 'Money In The Grave' Feat. Rick Ross
Drake couldn't miss his 2019 record with Rick Ross. Money In The Grave, is that song a suprise feature ? Drake haven't made any official project live although some of his notable singles includes Omerta and Money in the Grave were he enlisted Rick Ross as the best like in Collaboration. This song isn't the first song Ross Ross was featured starting earlier this year though you will soon more of his soon below. You can also ream the song below.
'Just In Case' Feat. Rick Ross
Rick Ross, DMX and Swizz Beatz got this team work exclusively released for for the upcoming Father Of Harlem movie EPIX. This song has been updated her on Amahiphop but that's one of Best Of Rick Ross 2019 Songs which is standing out from POT 2. It is titled Just In Case and both Swizz Beatz who he featured on his latest album join him and contribute on Harlem movie. Listen to Just In Case below.


Jeezy '06' Feat. Rick Ross
Young Jeezy, another rapper who featured Rick Ross on his new album TM104. TM104: The Legend Of Snowman has been released in no absent of Rick Ross. The rapper was able to put out 18 tracks for this particular album and he disclosed TM104 is his last album ? From the tracklist, Rick Ross appears as of the best contributor on the 11 track titled 06. You can listen to the album below.
E-40 'Question 1' Feat. Rick Ross
Chris Brown,Rick Ross and Jeremih was recruited by E-40 for Question 1 song which appears on Practice Makes Paper LP. E-40 album also featured more of traditional Hip-Hop artists but Rick Ross was also turn up on one song with Chris Brown and Jeremih. Stream below.
Docka Burnin Feat. Rick Ross
This song was released on July but never streamed on Amahiphop base. Docka and Rick Ross has been working on this song before they penned it out for listeners. Listen to Ducka Burning.
Don't Miss: Eminem Top Feat. Songs In 2019 So Far
Smif-N-Wessun 'Let Me Tell Ya' Feat. Rick Ross
Rozay is a simply on deck with his new album as said earlier and some of other song behind him that featured him as guest is probably listening him as of of the best Hip-Hop feature. Smif-N-Wessun The All project caught some bars from Boss, on Let Me Tell Ya single. Stream the song below.

Wale Feat. Rick Ross and Meek Mill 'Routine'
Wale served his latest album as 6th studio record since his career. The album is titled WoW… That's Crazy and from the track 8 we can hear both Meek Mill and Rick Ross trend bars. Check it below.

Listen To Travis Barker Gimme Brain Feat. Rick Ross
This song can be listed at list as Lil Wayne and Rick Ross song since their career. Travis Barker recruits both Lil Wayne and Rozay for new 2019 song titled Gimme Brain which also appears on Lil Wayne 2019 songs.
This Post Might Get More Future Update……
About Author
Links, a co-founder of Aswehiphop, has been dedicated to the platform since its inception in 2019, overseeing the curation of artist songs and features compilations.
News
Review