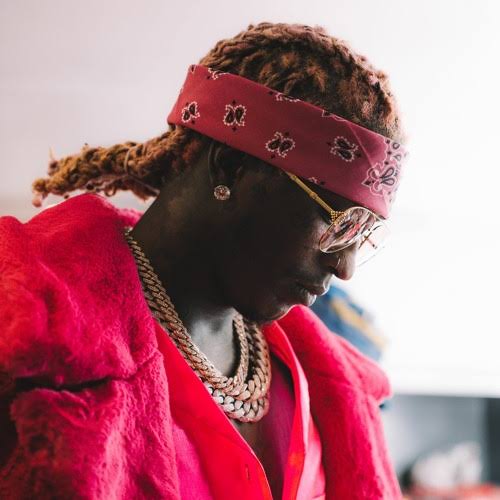 Young thug destroys rolls Royce to promote his upcoming album
Young thugs album is almost due and close to it's release. The YSL rapper hosted a listening event on Tuesday at the West Hollywood. In promotion for his new album the rapper wasted a rolls Royce worth $300,000. The name of his album "Punk" was written on the windshield of the vehicle as his fellow crew members accompanied him.
Young thug was accompanied with the likes of gunna, metro boomin and other YSL members as they pulled out stunts in promoting the album. Gunna took his Instagram to share a video of the listening event. The video has Thug taking a bat and smashing the side panels and windows of the luxury vehicle as he stands on the hood and tries to break the windshield.
Young thug could possibly have collaboration with female rapper, lil Kim as he teased on twitter in a party together. Young thug released a single with legendary Elton John, "Tick Tock", which is available on all streaming platforms.
Young thug began teasing his album since 2019 as he told rolling stone it would be his best album. "This album Punk that I'm going to put out soon is probably going to be the best album, because it really teaches you, gives you life situations, it's teaching I'm human. I am you. I am him. It's very verbal. I think it'll probably be the best album even though it's not out,"
Albums
Music
News