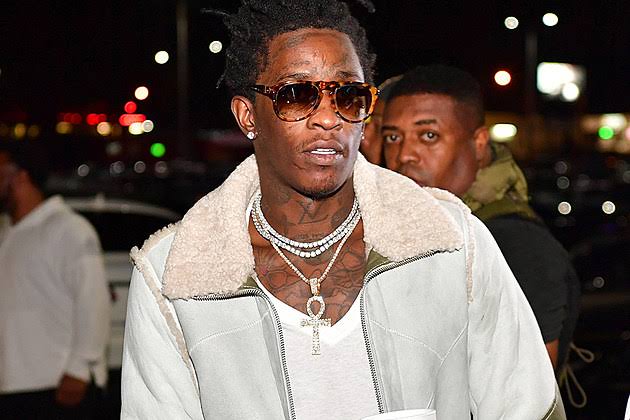 Young Thug Avoid Getting Trapped With Drake Pusha T Leaked Diss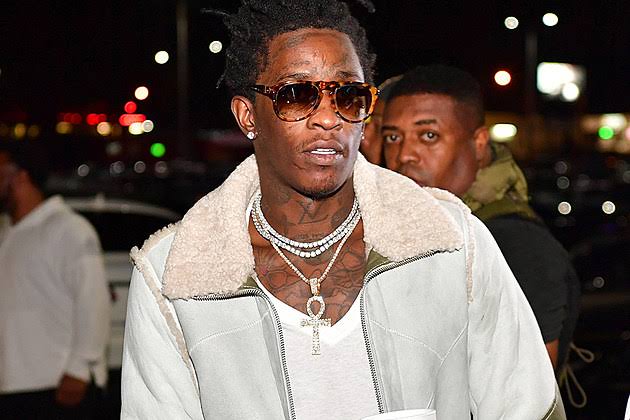 Once again Drake and Pusha T Diss surfaced online. This time It's all started with Pop Smoke album, a project handled by 50 Cent who top notch as executive producer and has been promoting late Pop Smoke both on Interview.
The album is called Shoot for the Stars, Aim for the Moon and has gotten ton of recognition since both artists like Roddy Ricch, Gunna, Pusha T and Young Thug. But there's leaked song on the album appearing to get Drake involved despite The 6 God wasn't featured.
The escaped song come from Young Thug, Gunna and Pusha T who likely to reference his 2018 beef with Drake, on any chance he get to diss the Toronto rapper. The song is called Paranoia which is causing red-light between Young Thug and Pusha T tumbling on social media following what Thugger couldn't support on Pusha T Lyrics on Paranoia song. Pusha took shot at Drake and wasn't welcomed it got leaked where the publication found out the reason for the wake alert.
What could be lyrics all about and why did Thug wasn't in support, some asked. According to hypebeast, The bars reference the stage crashing incident during Pusha's Toronto show in 2018, which he accused Drake of inciting.
Well, things become more notable after Young Thug took it viral to Twitter, denouncing how Pusha T sounds on Paranoia. "I don't respect the Pusha T verse on the song with me and Gunna cause I don't have nun to do with y'all beef nor does Gunna. And if I knew that was about him I would've made changes on our behalf… This rapper sh*t so gay."
Pusha T who also came back and troubleshoot at Young Thug on Twitter didn't specifically blast Young. He indirectly called Drake a snitch, a police rapper and more. "Aye Young Thug, a couple things: 1. Don't feel bad, NOBODY knew what the verse was about. The label heads that stopped it didn't even know. They ONLY ASSUME because HE TOLD them! The same way HE TOLD about the Ross 'Maybach 6′ verse. And if HE'LL TELL record executives about rap verses, God only knows what else HE'LL TELL! I don't deal in Police Work, Police Rappers, or Police N*GGAS!!!" Pusha T continued in a separate Instagram story post, "2. Young Thug, you were the last verse added to the song and that's ONLY because I requested you! 3. And most important Young Thug, just so we are clear… I WOULD NEVER look or need your respect for what it is I bring to this rap game!!."
All this was happening while 50 Cent has been watching both Young Thug and Pusha T troll themselves over a leaked song from Pop Smoke Posthumous album, deluxe edition of course. Pusha T won't want go far and has ordered Pop Smoke manager to keep him distance from the new edition. "Steven Victor I demand you take me off the deluxe Pop Smoke album to void any confusion that may take away from this amazing volume of work!."
Pusha T and Drake beef can be fully found on one of those all the time hip-hop beef moved to 2020. Meanwhile, both Meek Mill, Tekashi, Young and more are currently beefing with different minds. Also stream Pop Smoke Posthumous album below.
About Author
Links, a co-founder of Aswehiphop, has been dedicated to the platform since its inception in 2019, overseeing the curation of artist songs and features compilations.