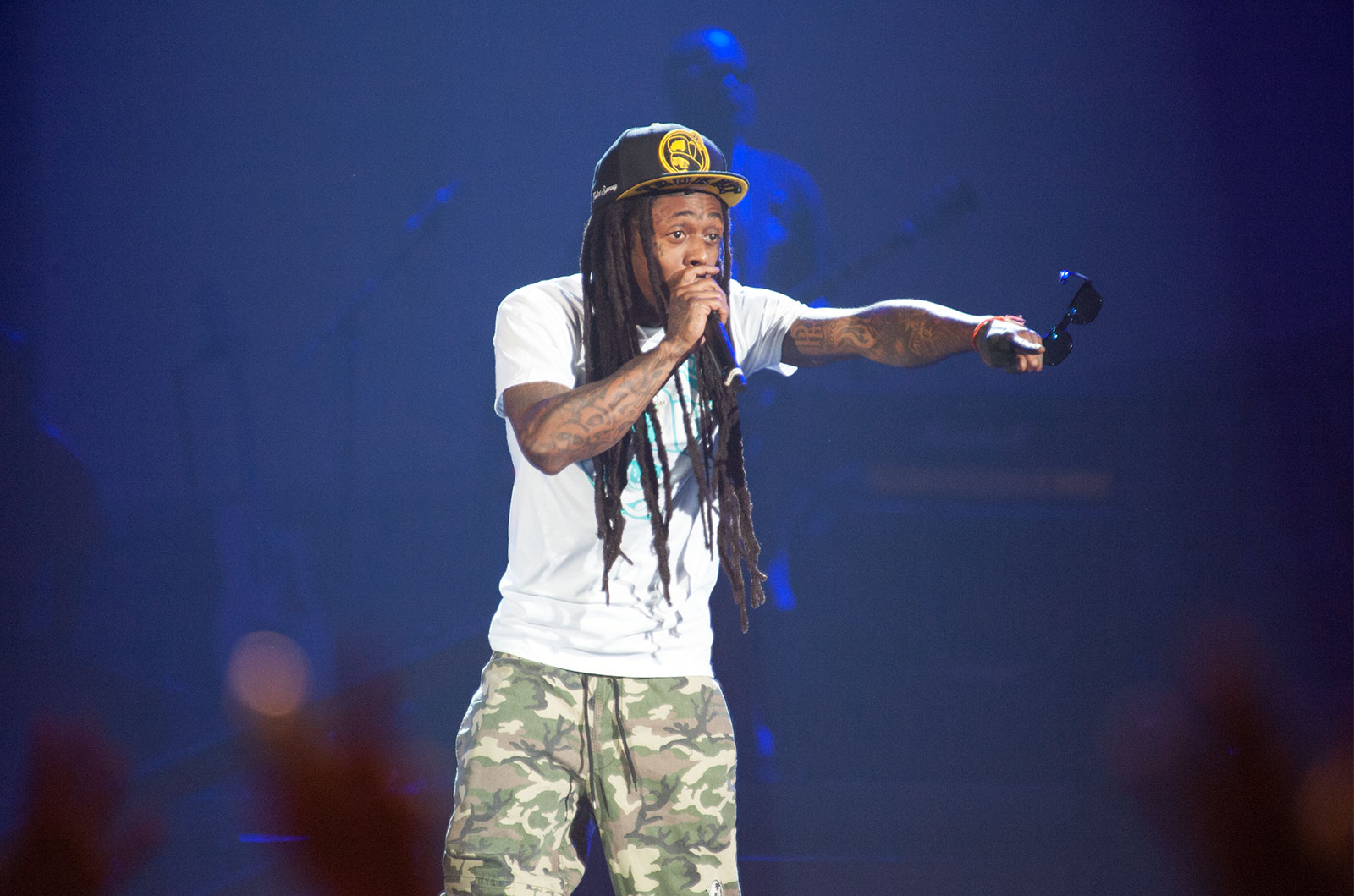 Watch: New Hip Hop 2020 Videos Sept.
Do you know about 28 video of Hip-hop videos August 2020 were recorded here on Amahiphop? Nicki Minaj, Nas, Wiz Khalifa, Cardi B, Megan Thee Stallion, NBA YoungBoy Never Broke, and more shared Amahiphop August top hip-hop videos and just yesterday started September 2020.
On
our August cover
, Nicki Minaj, Cardi B, and Megan Thee Stallion were those smiling memes and who know about September cover, those representing the image just like we did to other covers.
Videos with side recognition include WAP, ULTRA Black, Expensive of course Drake's Laugh Now Cry Later also among videos with viral gimmicks since the caught pretty attention.
However, today Amahiphop has started it's 2020 hip hop video compilation for September, and uncle Snoop Dogg when assisted Problem on
Don't Be Mad At Me
is possibly going to be those on smiling cover. He shared a new song video, Calin with NBA YoungBoy who is an album to drop
Top
album. While we hope in gathering more videos for the month, you can check below with our latest video update were NBA YoungBoy and Snoop Dogg turned up.
Editor's Note: Unlike other monthly compilations, Amahiphop has introduced a clear way to help you understand each video below. A little description added, like names of artists in collaboration and more.
Callin: NBA YoungBoy and Snoop Dogg are the first artists appearing on the top list. They released new song video Callin for TOP album slated to debut this month September 11th.
BLINDFOLD: Gunna featured Lil Baby on deluxe edition of Wunnna. Today the song resurface again to promote the album. This is one the released this month being September 2020

Inhale: Bryson Tiller is back again after his Slept On You was a song we listened back in April 2020. Today the singer is treating us with new song video called Inhale. He joined Amahiphop August Hip-hop Videos using the song.

Pick Up: Quavo has been actively working with peers. Amahiphop compiled his 2020 songs and both Intentions, Pick up and more were all on the list. Pick up is DaBaby's song featuring Quavo and here is the official video song for September.
Fall Slowly: Joyner Lucas and Anshati just sent the internet ablaze using Fall Slowly snog video which totally shows lovely romantic senses. Well, it's all for Evolution album dropping soon with guest appearance including The Game even add a song to Rick Ross songs compilation. The Evolution album will be a follow-up to Joyner Lucas ADHD but as we continue to wait, watch his collaboration with Ashanti.

TUTU: Tekashi has this increase in notoriety since his come-back to the studio. Having faced more of backslash from fellow rappers and fans who didn't value his songs as snitching rappers, the rainbow color artist continues to forward his music. He just released his second album Tattle Tales alongside with new video TUTU.
POPSTAR: DJ Khaled album is getting to drop but before it happens, Drake and DJ Khaled shared new songs and one of them gets an official video. POPSTAR video is out featuring DJ Khaled Drake and starring Justin Bieber also.

Down: G-EAZY and Mulatto have this official video for their collaboration Down. It a song you should expect on G-EAZY's upcoming album called These Things Happen Too which he has been working on. Having recently dropped songs such as 'Moana' with Jack Harlow and 'Still be Friends' with Tory Lanez & Tyga, EAZY decided to share Down video to watch below.

Big Worm: Big Worm is Lil Wayne's song from Funeral album which dropped this year 2020. The song's official video is out and was released in September 2020, directed by Lil Wayne.

Hit Different: SZA is back with first since CTRL album which most of streamed. She then joined force with Ty Dolla Sign on new song and video Hit Different. It's a song video released this month September making Ty Dolla Sign the second video. Expensive was released last month nowhere is Hit Different to watch below.

Lemon: Conway The Machine is back with Method Man. They shared a video for the collaboration song Lemon. Conway is readying his new album From King To God which he also said more to Complex.
Make Me Feel: While Rick Ross has had enough collaborations, there is a compilation Amahiphop shared for Rick Ross 2020 songs which also featured songs from Skip Marley, a collab she did with Rick Ross and Ari Lennox. However, Skip album Higher Place has successfully status on most charts but to give the album more recognitions she then delivered a new video for Make Me Feel.

Speak: Jhené Aiko and Big Sean are well-known lovers despite some crash and fix we once heard about them. Detroit 2 project featured her also yet again that is not the only song you have heard lately. So Jhené Aiko still can do more with her song Speak, one of Chilombo songs. Today the song joins Amahiphop Sept. Hip-Hop videos and you can watch that below.

Bad Habits: This is Usher on Amahiphop video compilation, September 2020. The R&B singer has dropped new for our compilation which he called Bad Habits. Having announced his Las Vegas Residency for July 2021 at The Colosseum at Caesars Palace, he later took to his Instagram to officially about the song which is out with its video. Bad Habits, okay Usher is displaying it below as he dances.

Frank Lucas: it's the 10th of Sept. yet more videos have been released. Maybe this month might be the highest video compilation in 2020. But what is new, FREDDIE GIBBS and BENNY have done it again. They released a new video for Frank Lucas. Watching the notorious video you see both riding rides through the South Florida waters in the clip, dropping bars full of drug references inspired by the late Harlem kingpin the song is named after, DX described. Also, remember the song video is from Alfredo album.

I Got You: Trippie Redd and Busta Rhymes have released a new video, the I Got You video I mean is out to watch. Watching the assisted by Busta Rhymes song, Redd sampled one of his 2000s hit to making the video totally cool as the video directed by Aidan Cullen also shows Trippie Redd starts as a student.

Money Maker: So this is working out. 2 Chainz and Lil Wayne have released a music video for their 2020 collaboration, of course, something that was said to be a joint project Collegrove 2 it's all on the way. Money Maker has joined Amahiphop September Hip-hop videos. In the video, the two rapper friends celebrate Historically Black Colleges and Universities as they are assisted by a marching band and plenty of cheerleaders. The clip is directed by Bryan Barber. Watch it below.

Dead Trollz: YoungBoy Never Broke released Top album featuring Lil Wayne, Snoop already has dropped new videos on Amahiphop compilations since this year. He continues to give album strong recognition with the new video Dead Troll were he raps "I got them youngins gon' crazy tryna blitz somethin." watch below.
Mugello Red: Streaming all songs from Rick Ross 2020 will always show you those new songs he released so far. Mugello Red also appeared on Rick Ross 2020 compilation, a song by Currensy featuring Rozay. Here is the video to watch below.
Mismatch: Ok here is another video toping the September 2020 and with Young Thug and Bino Rideaux both have joined force for something cool to watch. While Bino has been putting out materials online, he enlisted Young Thug on Mismatch video.

Holy: Justin Bieber is back with new video, Holy featuring Chance The Rapper. It's a song released after his 2020 album and even if Holy is standalone single at it has gave Justin's Changes another recognition. It still September yet again Justin Bieber has deeply maintains Amahiphop video compilations.

Entanglement: Ok they are back with the entanglement video. Rick Ross and August Alsina released new video for their Jada Pinkett Smith and Will Smith overemphasized relationship. Who else didn't remember August Alsina, Jada Pinkett Smith, and Will Smith relationship status. Maybe checking out will be pretty.

ZTFO: Big Sean is trending with Detroit 2 Album. Despite having debuted No. 1 on Billboard chart, he is back to let world know more of his potential. Today he released ZTFO video which is one of the song in Detroit 2 Album.

Say You Love Me: Chris Brown and Young are back with new video for their joint album. Both shared new video for Say You love Me song which is one of Amahiphop September Hip-hop videos 2020. Remember its still Slime & B we are talking about.

Trenches: Tee Grizzley is back with his Big Sean collaboration on the album which he called The Smartest. So Big Sean didn't only dropped his Detroit 2 album in 2020 bit the rapper also had appeared on on related songs and Trenches is one of them.

Cut Em In: This is Anderson .Paak and Rick Ross songs which was released same this year. The song also appeared on Rick Ross's 2020 song compilation and here is the official music video.

Out On Bail: YG is about to drop new album by October 2. The album is inspired by 2pac and also features Lil Wayne. Today he shared new video for his song Out On Bail which is one of Amahiphop top September videos.

Money Keep Coming: YK Osiris is back with brand new video Money Keep Coming. This is unlike the Young rapper. He have not potentially show those eager of dropping several songs. However, YK Osiris has joined Amahiphop September Hip-hop videos 2020 which you can watch below.

Epidemic: Polo G Epidemic song is now on video to watch. Epidemic also one of those songs on his The Goat album which made success on Billboard chart by debuting No. 2. The performance definitely took everybody by surprise but it's safe to say that he deserves it because the quality of the music was top notch. Fresh off of his performance on on the tonight show starring Jimmy Fallon, the Chicago rapper looked to be in a mood to keep cooking up new music. Watch the Epidemic video below.

Ring: T.I and Young are digging it again. This time they have added new song to their catalog of collaboration. It's not All About Money am talking about but they have joined force for new song called Ring. The two have done a short project's worth of songs together including 'I Need War', 'Off Set' and 'The Weekend' amongst others. But here comes more from the Atlanta duo. Today you watch them on Amahiphop September Hip-hop videos below.

FRANCHISE: Travis Scott is has started making new move for new album. He shared new song and video for September which is called FRANCHISE featuring M.I.A and Young Thug.

Take You Back: Russ released his latest single 'Take You Back' with Kehlani last month which was part of his series where he was unveiling a new track almost every week. Since then, he has taken a little break from both releasing music and being active on social media. But the Atlanta based singer-rapper is celebrating his 28th birthday today and as a gift to fans, he is sharing the music video for the sweet love duet.It is directed by his regular collaborator Edgar Esteves. Watch it below.

Gave It To Em: The Lox is back to give worth to Living Off Xperience album. Stream the whole project then Gave it to Em appears as intro to the album. Today comes the official video which you can watch below.

Check back for more.
Compilation
News
Video