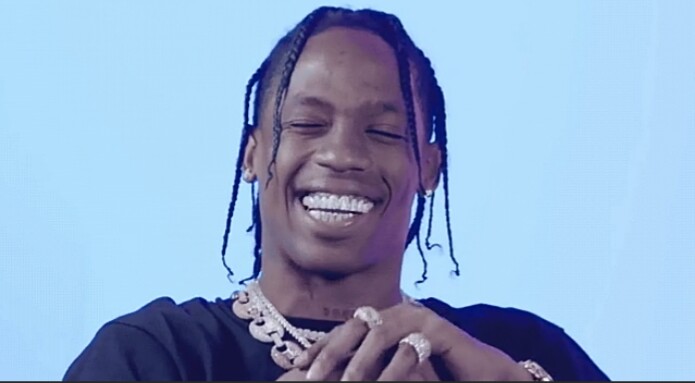 How Travis Scott McDonald's Meal Changes Twitter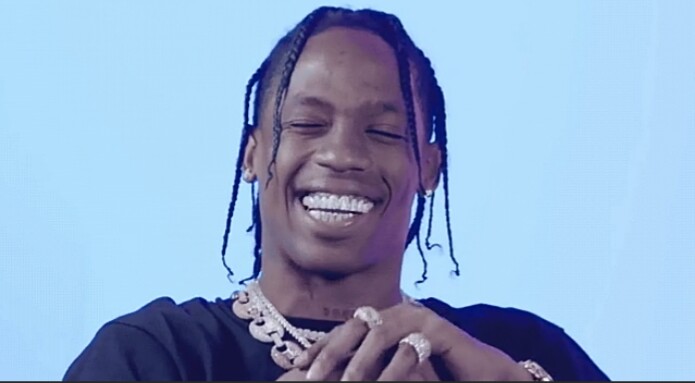 Who else has not watch Travis Scott McDonald's meal that is turning the internet into burger place. You probably expects the Astroworld rapper with new album on Billboard though his newly launched meal looks like many lives are changing. Fans have been dropping perspectives about it meanwhile what exactly is happening some people asked lately.
Before giving part of the in-depth, why it is called Travis Scott McDonald's meal is because the rapper teamed up with McDonald to provide fans with his favourite meal. Not exactly lifetime meal but a limited time attached while fans keep on enjoying as stated by McDonald company.
To Travis Scott, the favorite meal only cost him $6 with ingredients including a quarter pounder with cheese, bacon, lettuce, French fries with barbeque dipping sauce on the side, as well as a Sprite, as People told Amahiphop. Obviously the meal still ready to order till Oct. 4.
Source told told Amahiphop McDonald's, since 1992 will be featured on Travis Scott future project. This is perfectly cool and both will go on charity program in the month.
McDonald and Travis Scott collaboration has gone a long way since the temporary inception. Love it or loath there is reseller and they have found something to sell. Following the release of Travis Scott's linkup with McDonald's, employee shirts with the Mickey D's and Cactus Jack logos began to pop up on websites like eBay.
According to eBay, these shirts are going for up to $450. Other shirts are being sold for prices that range between $11.99 to $250, XXLMAG.

View this post on Instagram

A post shared by

flame

(@travisscott) on
So that is it but having lauched the meal both as limited edition, many who have eaten the $6 Travis Scott are testifying how life has been since they ate it. Fans took to Twitter to address about the meal and it sicko mode which you can check below.

— Dat (@DatDaDatty) September 8, 2020
— hoesay 💰 (@goyard_jose) September 8, 2020
I ate a Travis Scott burger today so if I look more handsome from now on, that's why

— Charlie (@MoistCr1TiKaL) September 9, 2020
don't talk to me until i've had my morning travis scott burger

— milk (@milkinhisbag) September 9, 2020
Make sure you're in a safe place and have your spirit guide before eating a Travis Scott McDonalds Meal.

— Luke TheNotable 👑 (@LukeTheNotable) September 9, 2020
Imagine telling the drive thru speaker you want that Travis Scott meal and they respond with "it's lit!" I'm driving through the restaurant

— 🐐 (@B__Hen) September 8, 2020
— Jose Torres (@jostor16) September 8, 2020
Dying laughing at the thought of a grown ass man pulling into McDonald's and asking for the Travis Scott meal. 💀💀💀

— C O D Y 9 9 9 💚 (@C999DY) September 8, 2020
if the travis scott meal don't taste like him ion want it

— lilgoofey 👑 ❼ (@lilgoofey5) September 8, 2020
Ate the Travis Scott burger & now I speak in auto tune

— Ⓜ️ariah (@mariah8a) September 9, 2020
— Sebastian (@Sebas_NR08) September 8, 2020
You got her a quarter pounder with cheese, I got her a Travis Scott meal. We are not the same.

— Reformed Lord Gob V2 #BLM (@GoblinFL) September 9, 2020
The McDonalds employee when they see someone pull up blasting highest in the room, knowing they're about to order the Travis Scott Meal. 💀💀💀

pic.twitter.com/FYYHaViiLC

— 🤺 (@benjixan) September 8, 2020
all i wanted from travis scott in 2020 was an album and all he gave us was a fortnite concert & a mcdonalds happy meal

— Lynix (@Lynixity) September 9, 2020
i will say that after eating travis scott mcdonald meal , i feel very energized. although i do fear that i may go sicko mode

— shsl smimbo (@scathingblonde) September 9, 2020
— Carlo$ Martinez (@karlosiimartinz) September 8, 2020
— Just Here To Laugh (@JustHereToLaug7) September 8, 2020
About Author
Links, a co-founder of Aswehiphop, has been dedicated to the platform since its inception in 2019, overseeing the curation of artist songs and features compilations.
News