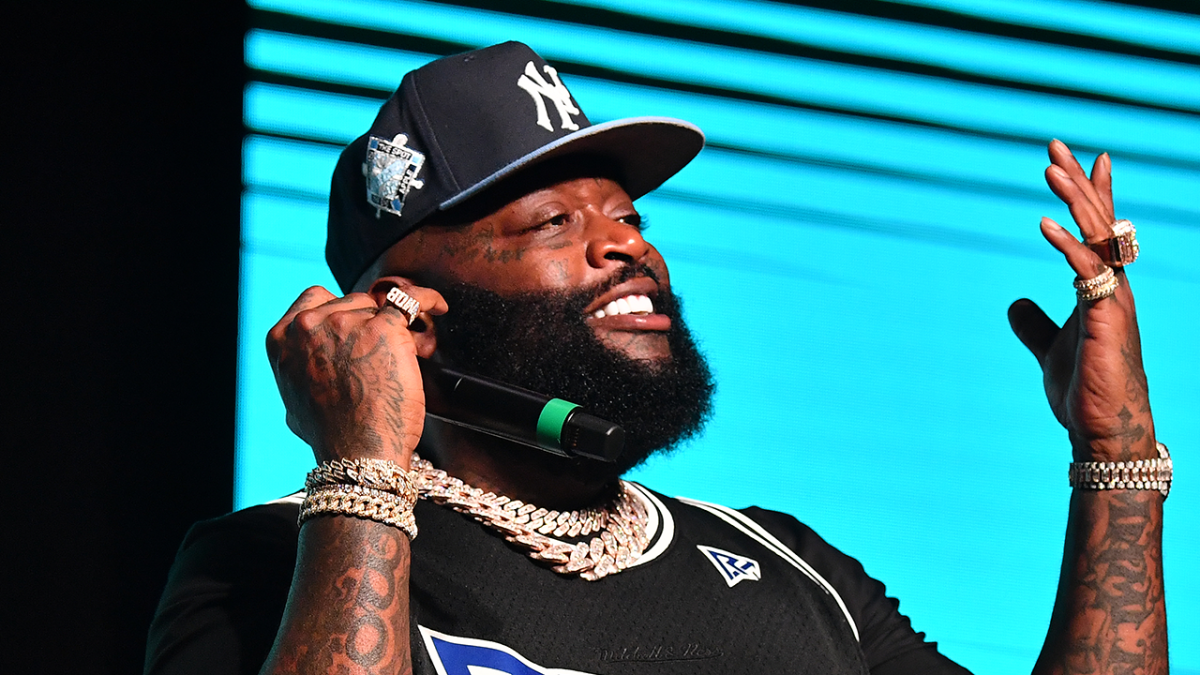 Rick Ross 2023 Songs & Features
Let's talk about the prolific rapper Rick Ross and his notable contributions in 2023. As one of the most featured artists this year, Rick Ross has been making waves in the music industry. If you're curious about his songs and collaborations from 2022, Aswehiphop has compiled a comprehensive list that you can check out [link to Rick Ross's 2022 songs and features]. Notably, Lil Durk, Lil Wayne, and Lil Baby were also among the most featured rappers last year.
Now, in 2023, Rick Ross has already started releasing new songs and features as of April 17th. We will be updating this page with all of Rick Ross's songs, including standalone singles, albums, mixtapes, and joint albums. Previously, we featured Chris Brown's compilation, and you can explore his 2023 songs and features [link to Chris Brown 2023 songs].
Before we delve into the new releases, let's take a moment to acknowledge Rick Ross's last album, 'Richer Than I Have Ever Been,' which followed his 2019 album, 'Port of Miami 2.' While we eagerly await his 2023 album, let's enjoy Rick Ross's latest songs from this year.
Rick Ross 2023 Songs and Features:
Cocaine Spoon (Feat.)
Cold Game (Feat.)
The Game (Feat.)
350 (Feat.)
Let's start with 'Cocaine Spoon.' On May 19th, Rick Ross was featured by Belly on the track. You can listen to it [link to 'Cocaine Spoon' on YouTube]. This song is just a glimpse of what Rick Ross has in store for 2023.
Next up is 'Cold Game.' Although it's not a direct release from Rick Ross himself, he was featured on NLE Choppa's new album, 'Cottonwood 2,' specifically on the track 'Cold Game.' This album also includes a feature from Lil Wayne. To listen to the collaboration, you can check it out [link to NLE Choppa's album]. Get ready to embrace the vibes of 'Cold Game.'
Moving on to 'The Game.' This song is a special collaboration created in partnership with DraftKings, a sports betting company. Rick Ross and other hip-hop heavyweights joined forces for this basketball-inspired track, which coincided with the 2023 NBA Play-In Tournament. Starting from April 12th, you can hear this track during the commercial breaks of ESPN's Play-In telecasts and other programming. Immerse yourself in 'The Game' [link to 'The Game' on YouTube].
Last but not least, we have '350,' a track from DJ Drama's album 'I'm Really Like That,' released on March 24th. This star-studded album features Rick Ross on '350,' as well as Lil Wayne, Wiz Khalifa, and more. To listen to DJ Drama and Rick Ross's collaboration, check it out [link to '350' on YouTube].
These are just some of the exciting songs from Rick Ross in 2023. Stay tuned for more updates by saving this page or subscribing to our newsletter. Aswehiphop is your go-to source for all things Rick Ross and his incredible music journey."