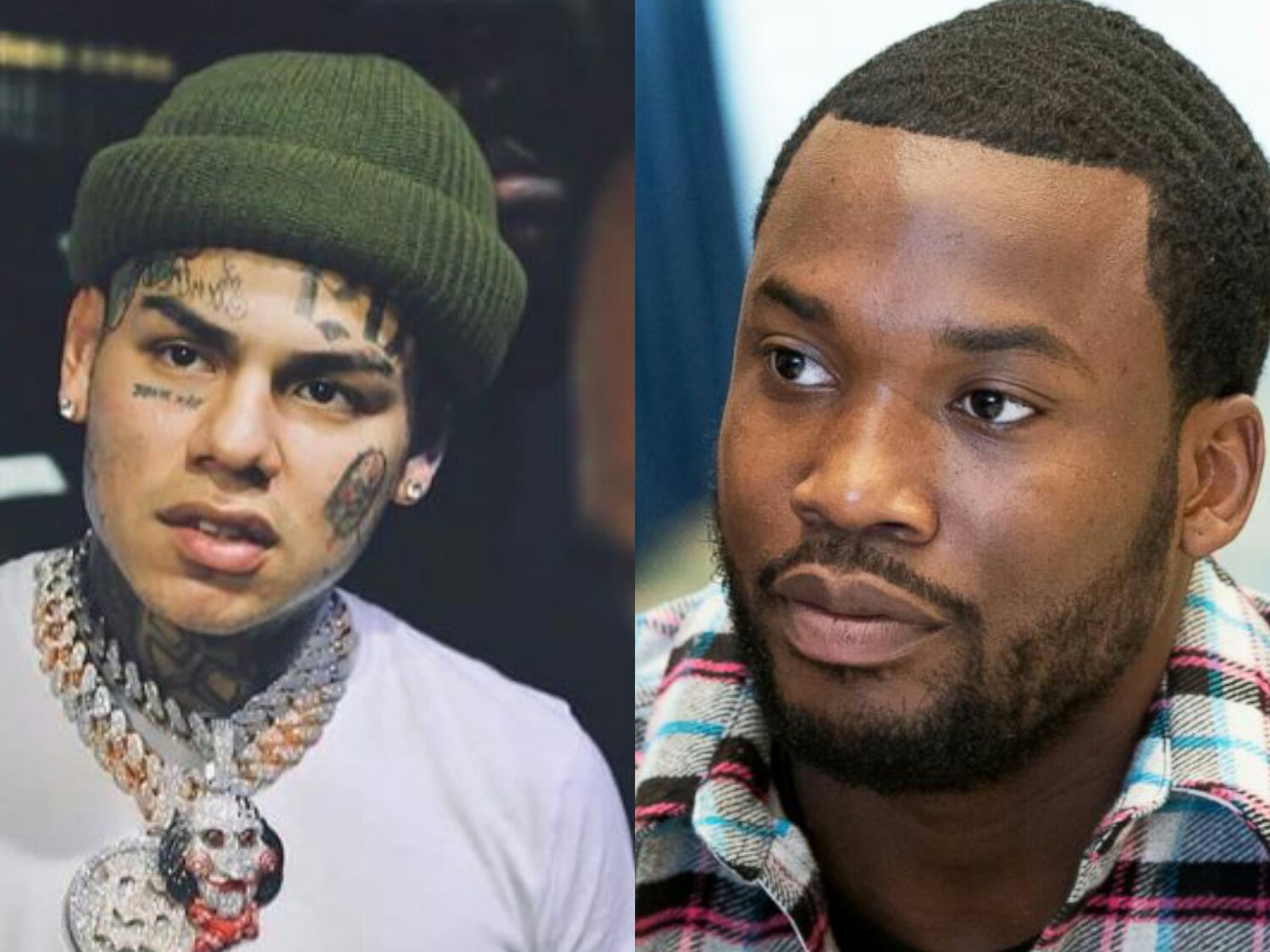 Tekashi 6ix9ine and Meek Mill Exchanges Response "That Rat" On Instagram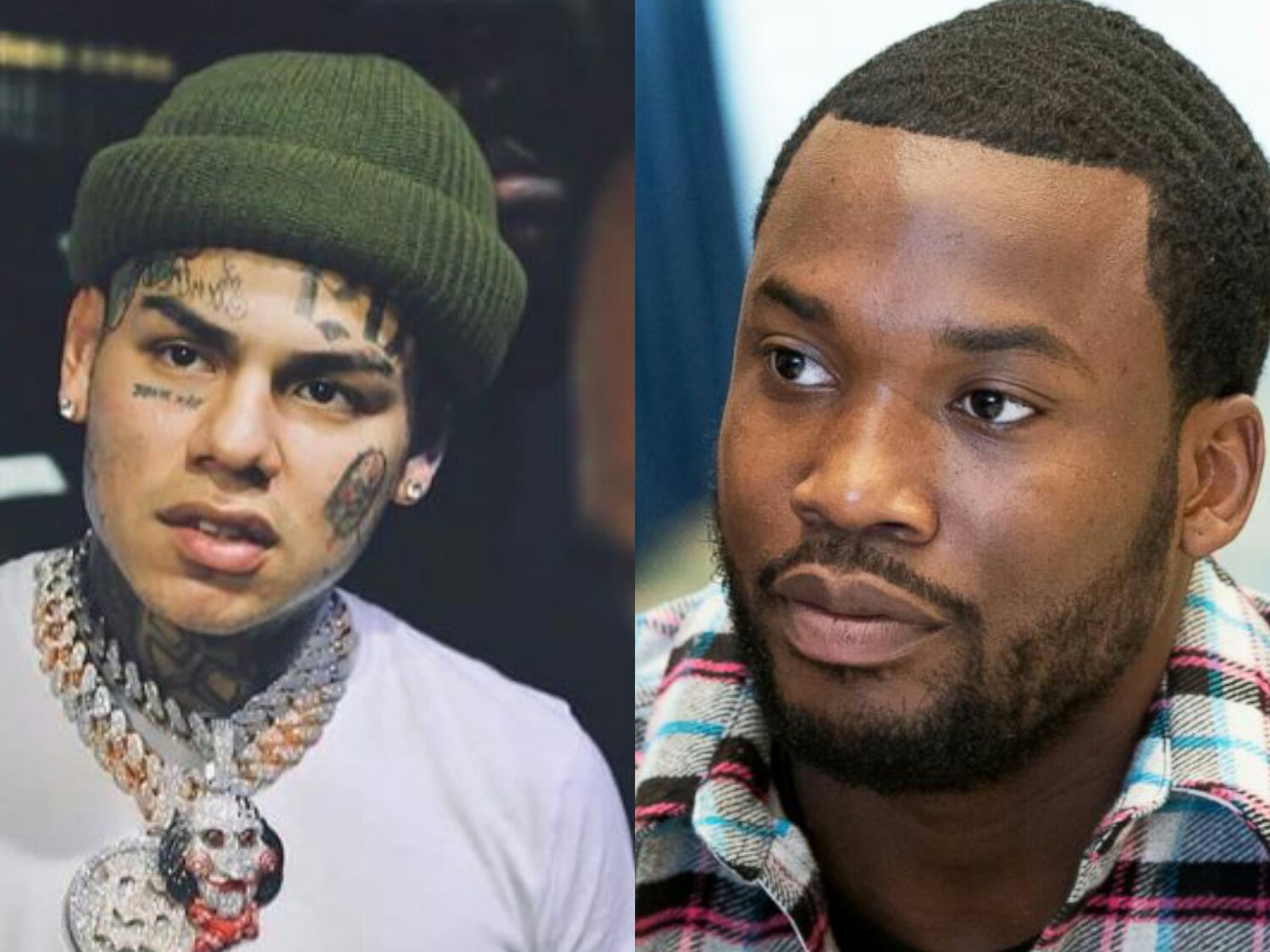 Meek Mill is taking social action on Tekashi 6ix9ine. Who didn't know Meek Mill always be out spoken about the rainbow hair rapper. Since snitching is street code sin, Tekashi labeled as one who has done something silly in favor of Feds and Meek is also denouncing on him.



Meanwhile Tekashi 6ix9ine has been released in prison as a vulnerable who could easily come in contact with Coronavirus while in prison, That's the major reason he was released but serving the rest of his sentence at home.


Just few days ago, he took to social media and announced his coming live on IG which he notably shared via Theshadyroom that the Feds are watching him.


Also Read: Akon Schedules Collaboration With Tekashi 6ix9ine; Defends Him


Let's face it, Tekashi's words have immense power, and with a huge new billboard in Times Square to announce the release of his new single later on today, his over 15 million Instagram followers could be in for something special. Meek Mill is clearly not down for anything but an apology from the "Gummo" rapper.


He mentioned, "I hope that rat going live to apologize to the people he told on or the victim." "Y'all forgot that fast a "rat" killed Nipsey he wasn't supposed to be on the streets," he continued giving his reason for his dislike of snitches.


Also Read: Tekashi 6ix9ine Demands More Freedom While On House Arrest


Meek Mill shared his Post on Twitter before TSR reposted on Instagram were Tekashi 6ix9ine directly respond with his savage clap back. He wrote, "Imagine having a new born baby come into the world & be pressed about a Mexican with rainbow hair."
I hope that rat going live to apologize to the people he told on or the victim….. Y'all forgot that fast a "rat" killed nipsey he wasn't suppose to be on the streets! That's the only thing ima day because he's dead… left his baby mom and child like a coward as targets!

— Meek Mill (@MeekMill) May 8, 2020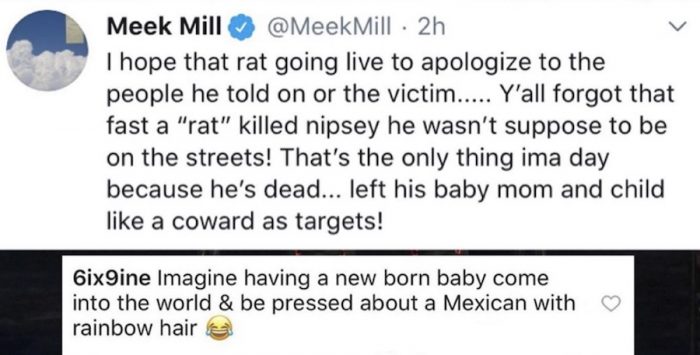 Both exchanged different response but Meek is so desperate against Tekashi 6ix9ine who meant his snitching so real. See more tweet below.

Now you just a informant behind a keyboard tryna troll families you ruined so it's not gone hit the same… and by the way I'm doing this for my "sons" so you won't be around to impact their lives ever!!!

— Meek Mill (@MeekMill) May 8, 2020
All these cops killing people and this nigga about to go live joking about being apart of that to feed some rich white people lol when they make spaceships y'all know we copping up right lol

— Meek Mill (@MeekMill) May 8, 2020
Google "tommy hilfiger butter" he told after a life of crime" … but he came home trolling and it led him to a graveyard and now his kids are fatherless and they good kids! So to us it's not entertaining in my city

#philly

we seen these stories nobody saved him

— Meek Mill (@MeekMill) May 8, 2020
About Author
Links, a co-founder of Aswehiphop, has been dedicated to the platform since its inception in 2019, overseeing the curation of artist songs and features compilations.
News