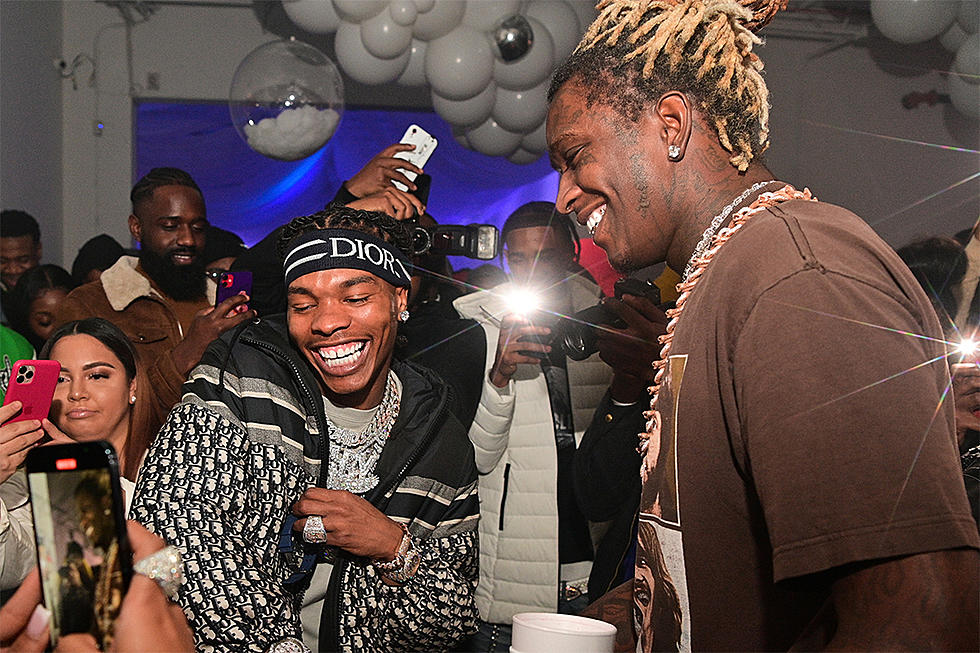 Lil Baby Unhappy For Missing Collaboration on Young Thug PUNK Album
Have you even check out Lil Baby's Amahiphop 2021 songs compilation. The rhymer has built solid recognition using fellow rappers.
Lil Baby had a better 2020 though Amahiphop didn't compile those songs featuring him that year, at least is more actively this year unlike 2020.
From our close surveillance, multiplatinum-selling rapper has rapidly gotten a lot of features and tracing via our top 2021 compilation then he's almost this rapper other rappers want to get on collaboration.
A lot of rappers have featured Lil Baby since this year and he is possibly dragging the most featured 2021 artist with Lil Wayne.
But fans have been wondering why Lil Baby couldn't assist Young Thug latest album PUNK featuring Drake, Travis Scott, J.Cole, Doja Cat and more.
Well, from what we have seen from Lil Baby's ticktok account, he posted how he miss-messed up with Young Thug PUNK album even confirmed Thugger sent him a song but forgot to send it back after putting his verse.
"When young thug send you a song for his album [and] you forget to send it back". He was unhappy and also concerned about that using facepalming emoji which you can see below.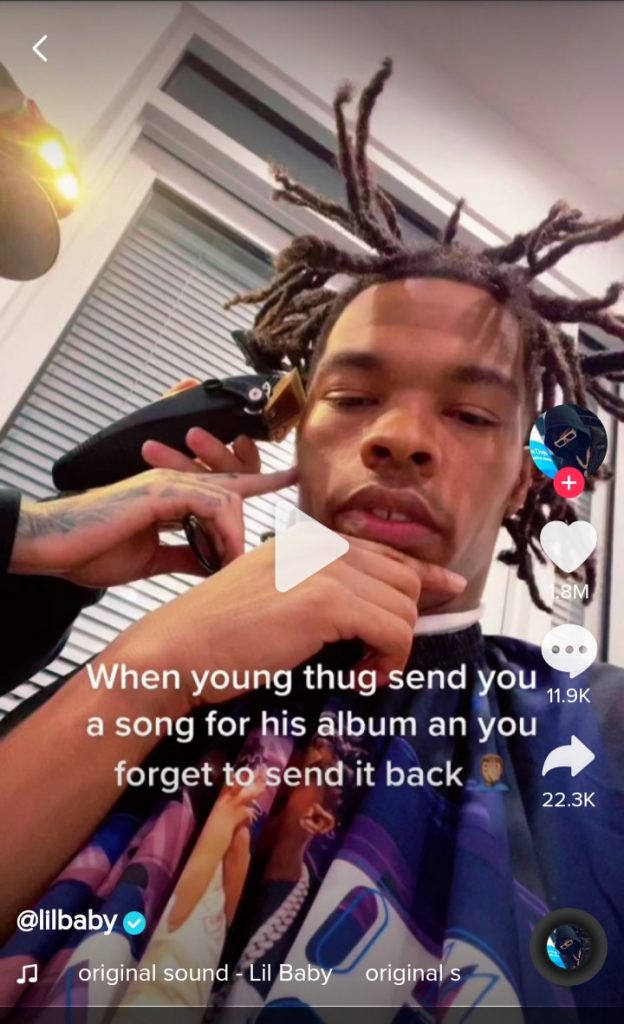 Meanwhile, the major reason why he wasn't on the Young Thug PUNK album is simply that he forgot to send the song back to him just after putting in his verse.
Young Thug and Lil Baby have no beef in between rather Baby has always been a good man to him and has always appreciated him for what he has done for him.
"Young Thug, he gave me all the jewels," Baby said. "He literally paid me to leave the neighborhood. [He said], 'Bruh you can rap, you got it. You could be next. You gotta leave the 'hood… I'ma pay you to come to the studio.'"
Young Thug during an interview with T.I also said he paid some bills to help Lil Baby focus on his rap career. Lil Baby and Young Thug, both have gotten their 2021 songs compilation on Amahiphop along with other rappers.
Albums
Music
News