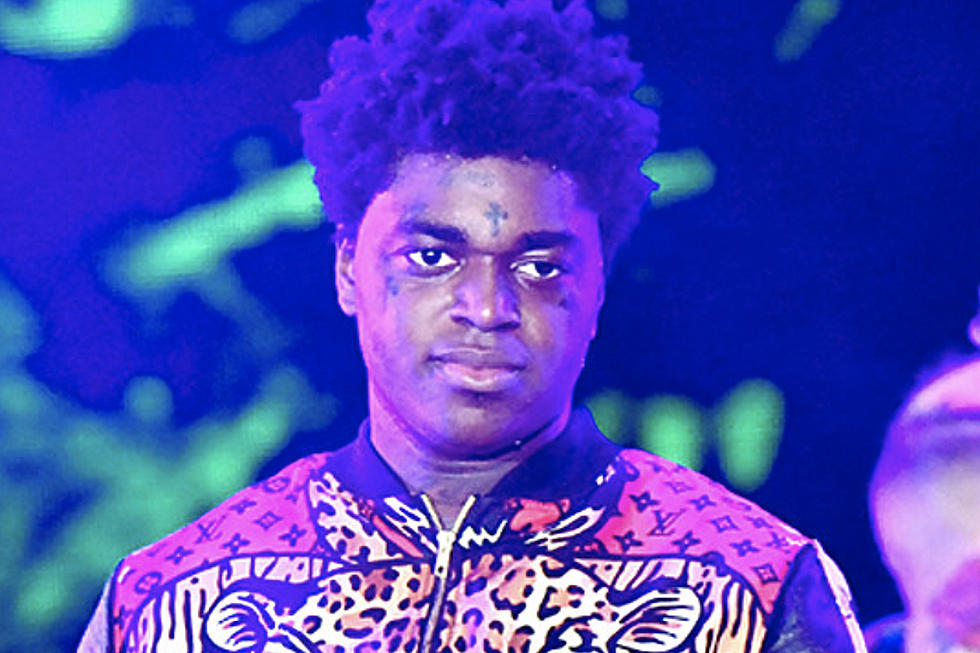 Kodak Black Disses Jay-Z & Roc Nation Over Tory Lanez Verdict
Kodak Black might have lost his respect for Jay-Z for some reason. But at first, we have not seen the Florida rapper going on verbally against Roc Nation and its chief executive. Kodak Black Criticizes Tory Lanez verdict; Disses Jay and Roc Nation.
Well, Kodak Black doesn't like Tory Lanez's concluded verdict. The rapper believes it shouldn't be so and he has called out Billionaire Hov for standing with Megan Thee stallion. Though we all know that since Troy Lanez and Megan Thee stallion gunshot, Jay-Z has not spoken anything yet.
However, Megan Thee who once signed a deal with Roc Nation still got her stand with Hov. Though nobody will clearly say that is the reason Jay-Z played an underground role. That's what Kodak Black is talking about.
Kodak Black who also appeared in Jay-Z's favourite 2022 songs playlist took to Instagram and say there was no tangible evidence holding Tory Lanez responsible for shooting Megan Thee Stallion back in 2020. Kodak Black is not happy with the verdict because it ended.
"Who advised this sh*t before Christmas? And Jay-Z standing behind this, you a f*ck n*gga homie," Kodak said, dissing Jay-Z and believing the wild rumors that his company Roc Nation has a big role to play in the case. "And Meg, you supposed to be from the streets …. even it was a gunshot on your foot (and not pavement fragments) … I know a b*tch who got shot in the toe, too. I know a female who got shot in the toe. You don't see her talking about sending n*ggas to jail." He also called Tory a "good n*gga."
Kodak Black calls out Jay Z for framing Tory Lanez on Christmas and picking Meg side because she's a Roc Nation investment… pic.twitter.com/wGcxHCC2w1

— muliani (@MulianiEnt) December 28, 2022
"This shit aint right, homie. For real, bro," Kodak continued. "And Tory Lanez a good nigga, bro…This shit fu**ing with my Christmas Eve. Everybody shit ain't for me to speak on. But it's like ni**as aint finna talk about that. Ni**as finna act like this shit ain't never happen. I don't know. I wasn't in the courtroom. But at the same time, if it is some fu**ed up shit going on, ni**as ain't gonna wanna say nothing because of the politics bullshit. And all of this Jay-Z shit. But I don't like that shit nan bit."
Megan Thee Stallion has been getting support from female colleagues. Some have shared their reaction following her verdict where Tory Lanez jury found Tory Lanez guilty of shooting her in July 2020.
Cardi B, Adele, Tinashe and more have sent their love and support to Megan Thee stallion. While Kodak Black is not the first person to have condemned Megan Stallion, 50 Cent once shared his reaction on Tory Lanez and the Wap co-rapper's case. Another rapper who has dissed Megan Thee Stallion over her cases with Troy Lanez was Drake.
Drake on his joint album HER LOSS dissed Megan Jovon Ruth Pete better known as Megan Thee Stallion. You can listen to Circo Loco.