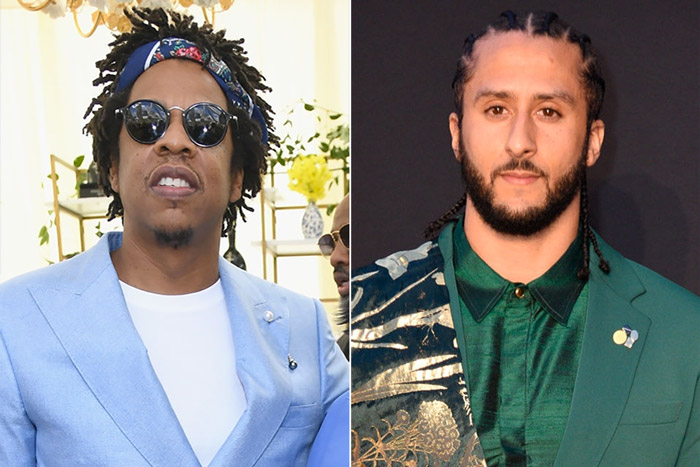 Jay-Z Believes Colin Kaepernick's Saturday Workout Is Wrong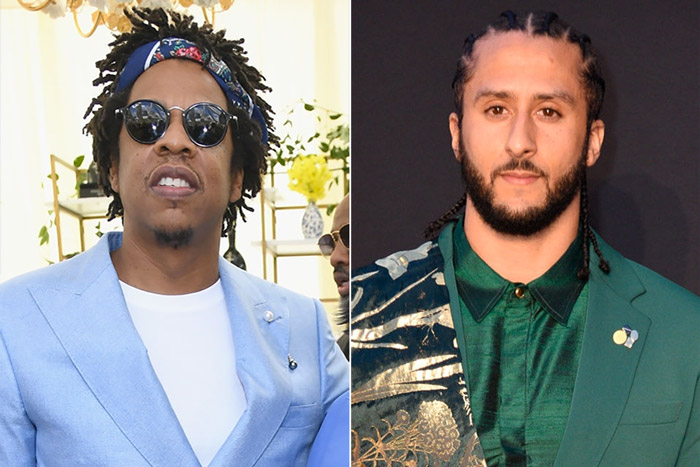 Hov and Colin Kaepernick differences is beyond expections from folks. Being a while we had headline insulating Billionaire rapper and San Francisco 49ers quarterback.

New report had it at Jay-Z feeling misdemeanor over the way he handled his NFL workout. The former San Francisco 49ers quarterback bailed on his private workout at the Atlanta Falcons training center on Saturday and held his own workout at an Atlanta-area high school instead.
Source disclosed more behind the latest NFL and Kaepernick headings. NFL buys no idea of the quarterback's liability waiver and the overall transparency of the workout meanwhile it has turned a problematic between both the NFL representatives and Colin himself.
But the heck everyone is talking about is that Colin Kaepernick was scheduled to receive an NFL-sanctioned "Team Workout" on Friday (Nov. 15) but he aborted team workout after acknowledging that the league don't allow media on the workout yet Colin rescheduled his own on (Nov. 16) in Atlanta and invited out the press for coverage.
His team also took advantage and advocate for Kaepernick. They Claimed NFL wants him to sign "unusual liability waiver." "The NFL has demanded that as a precondition to the workout, Mr. Kaepernick sign an unusual liability waiver that addresses employment-related issues and rejected the standard liability waiver from physical injury proposed by Mr. Kaepernick's representatives," his camp said in a statement.
Colin Kaepernick's workout at the Falcons' training facility at 3 pm is off; his workout now will be at another Atlanta location at 4 pm today.

Here is the official announcement: pic.twitter.com/d9dIfJSbY3

— Adam Schefter (@AdamSchefter) November 16, 2019
However, the league has refuted his claim. "On Wednesday, we sent Colin's representatives a standard liability waiver based on the waiver used by National Invitational Camp at all NFL Combines and by NFL clubs when trying out free agent players," said the NFL. "At noon today, Colin's representatives sent a completely rewritten and insufficient waiver." (Rap-Up)
But TMZ has its over version or new report about some view from Jay-Z. "turned a legitimate workout into a publicity stunt." Source say that JAY is disappointed with the way things went down because he feels the league was genuine in trying to give him a shot.
About Author
Links, a co-founder of Aswehiphop, has been dedicated to the platform since its inception in 2019, overseeing the curation of artist songs and features compilations.
News