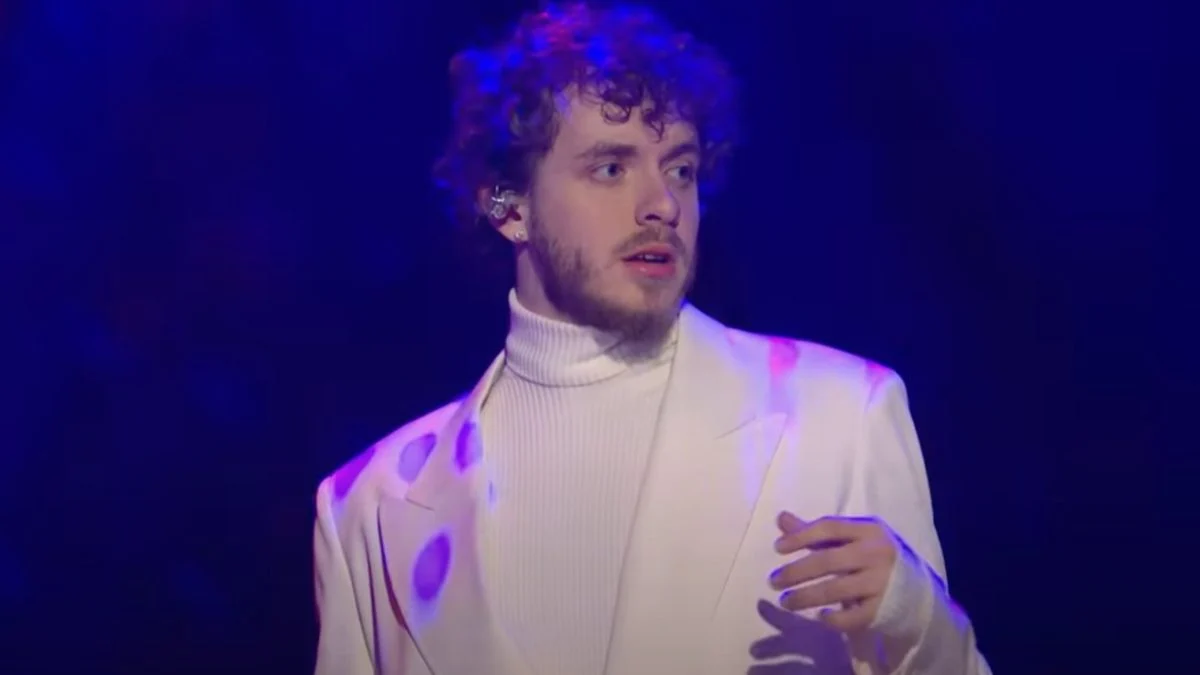 Jack Harlow Releases New Album, "Jackman" Stream
Jack Harlow has his way of presenting his uniqueness. Nothing bad about being unique. As an artist, some things will likely be put out for good. Being relentless is one of them and Jack Harlow has it. Come Home The Kids Miss You was his last album. Now a new album is out from Jack Harlow. Jack Harlow Jackman is out and available on Spotify and Apple Music streaming platforms. Oh, sorry is coming as a surprise but the fact is that the Jackman is a projected work ahead of the film White Men Can't Jump. Jack Harlow has been a little busy working in the studio. Although the last appearance we saw on Chris Brown and Psychic music video.
Having taken his last year's album on SNL with some songs from the album, Jack Harlow is very happy to release a new album "Jackman" which you will be able to stream at the end of this post. He announced the album on Instagram and today the album is officially out featuring about 10 songs without a guest appearance. It followed up his White Men Can't Jump trailer.
In more information about Jack Harlow Jackman, we have also gotten the production credits. Of course, the 10 songs on this album are worth it. However, you might want to check it out yourself and let us know what you think. Jack Harlow has been busy just like we said but he all makes out time in visiting his fans in native Louisville. Having said that and how he has been lately in the studio, at least we are happy Jack's Jackman production credits are just fine. Check it out.
Jack Harlow Jackman Production Credits
1. Common Ground
Prod. by Angel 'Babe Truth' Lopez, Jaysoul, Mike Wavvs and Niko
2. They Don't Love It
Prod. by Hollywood Cole
3. Ambitious
Prod. by Goldy and WallisLane
4. Is That Ight?
Prod. by Hollywood Cole and Mario Luciano
5. Gang Gang Gang
Prod. by Rashad Thomas
6. Denver
Prod. by Angel 'Babe Truth' Lopez and FNZ
7. No Enhancers
Prod. by Coop The Troop and DJ Dahi
8. It Can't Be
Prod. by Rashad Thomas
9. Blame On Me
Prod. by Angel 'Babe Truth' Lopez, Boi-1da, Gray Hawken and Hollywood Cole
10. Questions
Prod. by shy!!!
The above listed are Jack Harlow Jackman's production credits. Below also you can stream the album. It comes with 10 tracks without no features. We are not sure if Jack Harlow will be announcing another album that will follow up this Jackman. Also, he might drop new music videos from this project but as for now let's stream the album. You can stream it on Tidal if you prefer the platform.
One thing is for certain – this album definitely does not have any "First Class"-style songs on it. It does run extremely short with 10 songs coming in at only 25 minutes long. However, anybody who wanted something that felt extremely authentic from the rapper will be very pleased with the new release. Every song feels dreamy but the lyrics keep it grounded. He speaks on many important topics like white privilege, race relations, the realities of fame, and even finding out that your friends are horrible people.
One of the most surprisingly honest songs on the album is the opening track, "Common Ground." As a white rapper, Jack Harlow is often set apart from his contemporaries by rap fans. However, the rapper speaks very openly about the realities of white privilege and obsession with black culture in white suburbia. "White girls squattin' tryna get that a*s poppin' / Caught back-talkin' to their mom and dads often," Harlow raps. "Recitin' rap lyrics about murder and cash profit / Get to feel like a thug but don't have to act on it." It's a refreshing look at the lack of "common ground" between communities and how one community's culture is co-opted, dissected, and copied by the masses.
(Via)
About Author
Links, a co-founder of Aswehiphop, has been dedicated to the platform since its inception in 2019, overseeing the curation of artist songs and features compilations.