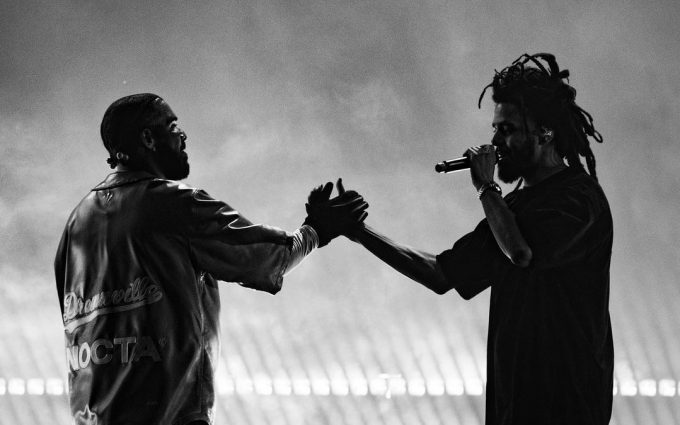 J. Cole Told Drake "I'm Blown Away By Your Greatness"
J. Cole and Drake's greatest are something fans can always count on. But they respect their worth respectively. Normally has his way of paying tribute, homage or giving flowers to fellow rappers or artists.
Drake Greatness is a global scale of influence on the youthful ones. However, J. Cole wasn't shy to let him know that his greatness had blown him away even to date.
J. Cole to Drake, both shared the Dreamville fest over the weekend at Raleigh's Dorothea Dix Park was a big success with J. Cole closing the festivities with some help from Drake.
According to the Middle Child rapper: "Bro, we are wild, amazed, blown away by your greatness bro, it gives us chills to see you do this sh*t at the highest level non stop, and constantly serve us and bless us with the soundtrack to our lives, I'm blown away by your greatness bro," said Cole while the two shared the stage.
This is one of the best tributes we have seen since this year. J. Cole has his greatness as well to Drake. Both rappers are well known as the best rappers and they give flowers to themselves, always.
In other news, Aswehiphop has begun J. Cole's 2023 songs and features compilation which you can check out. You can also visit Drake's 2023 new songs and features.