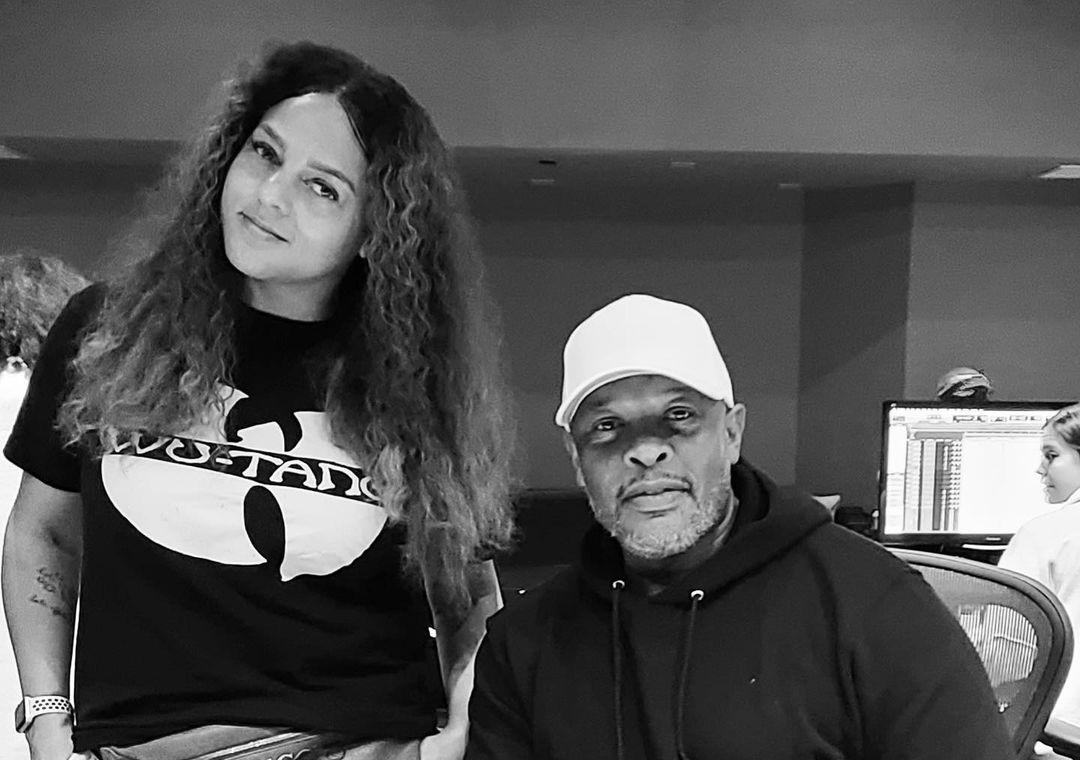 Dr. Dre Announces Possible New Year Album With Marsha Ambrosius
We are getting tired of hearing Dr Dre working on the new album. Like always be, "Dr Dre is working on a new album" and here it comes again. It's December and are being impressed with Dre unreleased project but this time with Floetry singer Marsha Ambrosius. Kind of surprising though the heck is that the pair favourite collaborators.
Dr Dre has so many projects to unpack but fans have been waiting tirelessly. While GTA new update "The Contract" is bringing more icons to its gaming environment, Dr Dre is also among those coming to the new update. As we reported late yesterday, he shared a new snippet. Meanwhile, we hoping to stream a new of Dre on December 15th immediately after the update hits.
It also means that Dre has more to impress his Compton fans and others. Because after the GTA update, then his new album which he announced on Instagram with Marsha Ambrosius will then come true. Sounds like a joint album. Well, Casablanco as the album title is tagged as Marsha Ambrosius and Dr Dre album.
"I just finished recording an album with Marsha Ambrosius" as Dr revealed on his Instagram account. He also praises the album as one of the best works he has done since his career. He's simply telling us the album is boom and we should expect something different from past experience. It's a new experience.
When are Dr Dre and Marsha albums dropping? That is what fans have been asking. They didn't disclose the official date. It could be a new year album but for the fact that the album is done, then there's a big chance of streaming it this month.
Are and Marsha songs didn't start today. Both have been working over the past year. We also recall their link up on the 2015 Compton album. They are "Genocide," "All in a Day's Work," "Darkside/Gone" and "Satisfaction." The four songs also mark their strong relationship when it comes to hip-hop. He worked with her both in 2015 and 2014 were to join forces on "Stronger" on Friends and Lovers album. Other songs you can see them on are The Game's "Start from Scratch" and Nas' "Hustlers," along with Busta Rhymes' "Cocaina" and "Get You Some."
For more information about Dr Dre and Marsha, maybe you can also watch out for her interview with complex. It's an old interview recorded in 2014.