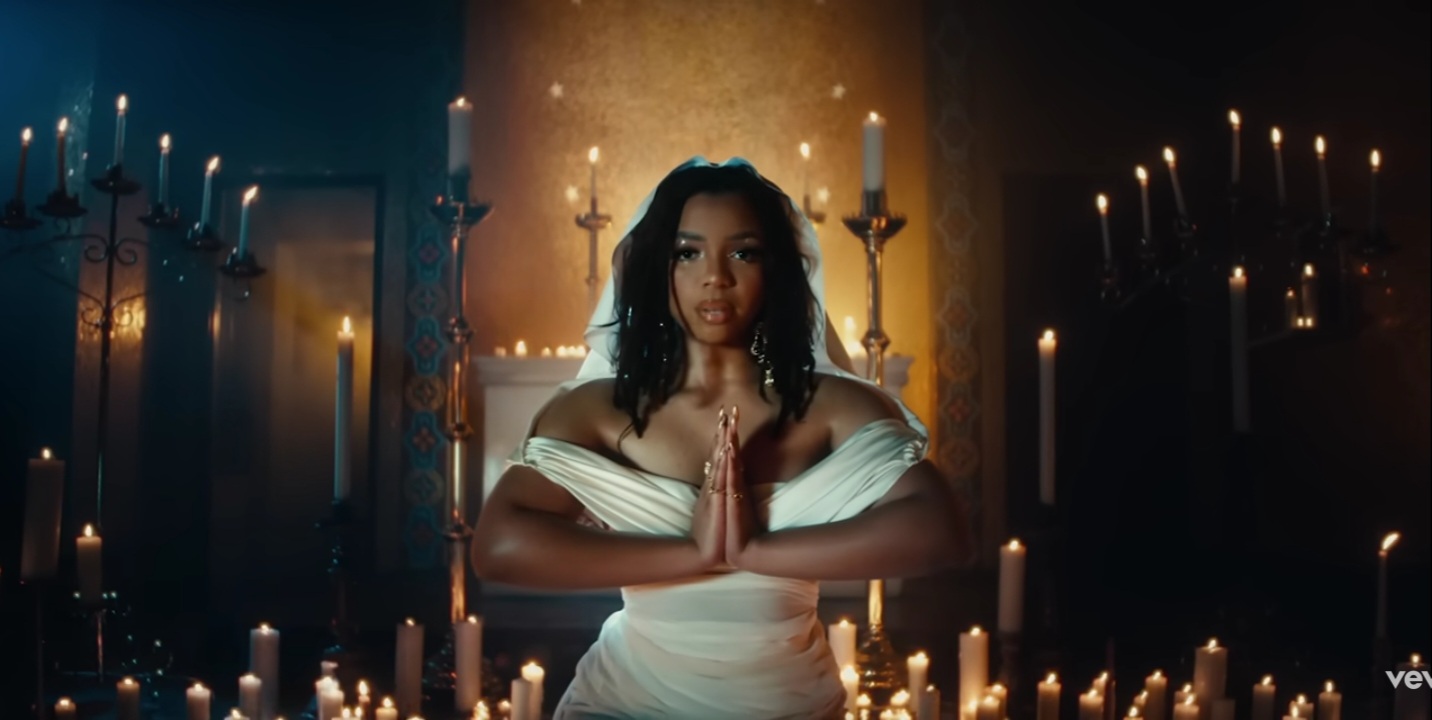 Chloe Bailey Pray It Away Video Sets Her New Album Over Wanted
Below you will be watching Chloe Baily Pray It Away video. The singer signed to Beyonce's entertainment records which is called Parkwood Entertainment. Though she came via Columbia Records.
Chloe Bailey has confirmed she is about to drop her new album but for that, the 24-year old singer whose real name is Chloe Elizabeth Bailey is creating awareness ahead of her 2023 album. Sure the album has been announced as In Pieces but rest assured that Bailey has packed some classic hits which assisted by Beyoncé as well.
Based on how good she sounds on her previous singles like "Surprise", "Treat Me", and "For The Night", Chloe Bailey's upcoming has become more interesting after she dropped her recent track Pray It Away. According to Daily Mail, Chloe channelled her mentor Beyonce in a fitted latex ensemble in her music video for Pray It Away, released on Friday.
Well, the song video is nothing but Beyonce's inspired music video which has given viewers more clues on what to get in the next music video coming from Chloe Bailey's debut project. Pray It Away is simply an R&B Gospel single letting fans know how to put all things on God through Prayer. Watch the video, then you will see how the R&B superstar's serving stunning looks inside God's house while lamenting over a toxic relationship.
Rapradar has also quoted some lines from the single: "Lord know I'm tryin', I pray every night," she sings. "But I can't help that I'm messed up in my head / Trying to be saved but you gonna need saving 'cause you got someone else in the bed.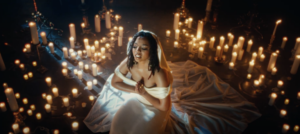 Chloe Bailey Pray It Away video made fans choose the single as the lead single from her In Pieces album slated to drop in March 2023. It's an amazing song where you can see her new appearance and she sings this year 2023. She flaunts her sexy curve while showcasing her black latex dress.
Another video you would love to watch is her music video with Latto For The Night. It was released last year, in October to be precise. However, Pray It Away caught the attention of fans making the album to get over wanted. Definitely the album will drop this year and we will see how it will be performing on chart records. As for now, watch the song video below and let us know what you think. Make sure you leave your comments via the comment section.