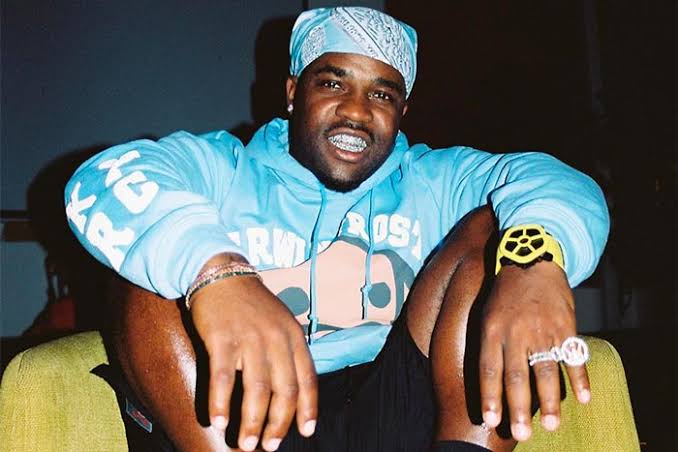 A$ap ferg shows love for Harlem as he redesigns Tucker park basketball court
The new your rapper, A$ap ferg pays homage to where he was brought up and shows love to Harlem, NY where he was brought up. The rapper gave out to the needy around his old neighborhood and helped in some meaningful renovation
The rapper officially reopen the Greg Marius Court at Holcombe Rucker Park in Harlem and with the help of the NBA Players Association (NBPA) and the New York City Department of Parks and Recreation . According to to ferg, he drawer his inspiration for the design from Jaylen Brown,Boston Celtics guard.
"What really inspired this court design, because I had so many designs, I spoke to my friend Jaylen Brown, he plays for the Boston Celtics," Ferg told the guests. "We was on the phone for hours because I just really was diving for inspiration… He was telling me the history on basketball and he told me about the Mayans."
"They had this court game where they had a stone wall and the hoop was on the side and they played with a stone ball and they would like, play to death. Basketball was the evolution of that. Doing the research of the essence of this, I stumbled upon a word, Xibalba, which means a place of fright.
The hunger and the tenacity of the children that came from the Harlem streets gave us a different type of DNA growing up. Xibalba was a mythological word that the Mayans came up with that meant when you step into this game, you either die or you turn into a God and that's what this court represents." he continued.