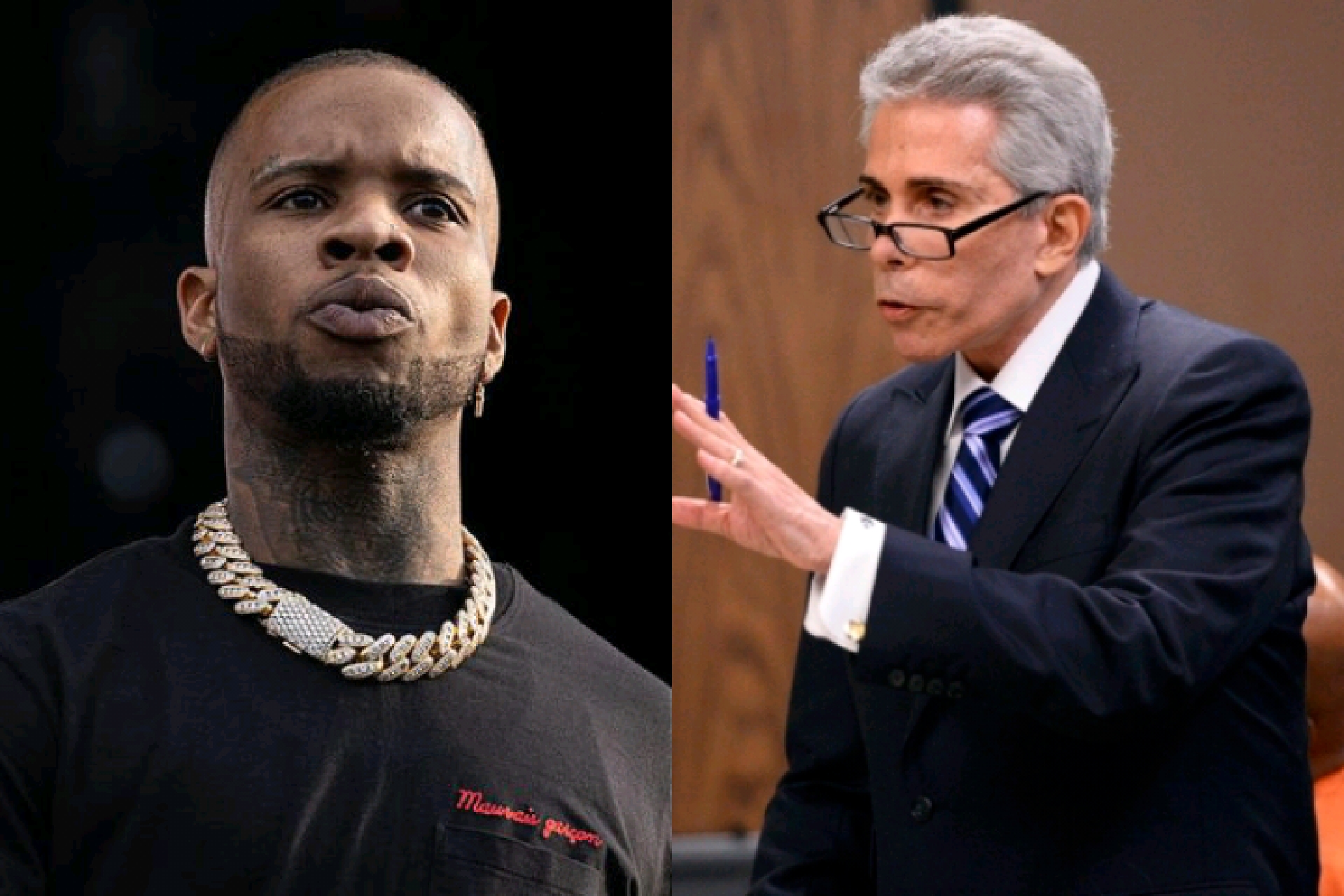 Tory Lanez Hires New Attorney David Kenner
What you should know right now is that Tory Lanez is not giving any soon. He had been found guilty of shooting Megan Thee stallion after years of off and on drama. Tory Lanez Hires a new attorney whose name is David Kenner.
David Kenner is not the attorney who handled Tory Lanez case the level it is right. His formal attorney has been fired by the rapper-singer. Because he couldn't deliver. Now, the new attorney had stepped to continue from where the other attorney stopped.
But who is David Kenner? He is one of the most defensive criminal attorneys. He is well known for that, and he will be the one resuming the case on behalf of Tory Lanez.
According to Meghann Cuniff, who is one of the law enforcement senior editors, she confirmed it that David Kenner is up for Tory Lanez. He is an attorney who would have made the case lighter than it right now, but it's too late.
He is a notorious criminal defence attorney who has worked with former Death Row Records CEO Suge Knight. Cuniff can relate how good David Kenner is when it comes to defence. Unfortunately, Tory Lanez couldn't get to him on time even before his trial.
Kenner is a longtime criminal defence attorney whose clients include former Death Row Records CEO Suge Knight. Anyone with actual experience in criminal law (not all lawyers) will tell you he's joining the case a bit late: Before trial would have been better.
Meanwhile, Tory Lanez will appear in court tomorrow being 10th of January 2023. Basically, why David Kenner helping Tory Lanez this time around is not to get him out of jail but to reduce the felonies Tory was found guilty of to misdemeanors and request a new trial based on his perceived issues with evidence and witnesses.
David Kenner taking over the case will also need more time to evaluate the case for a good defence on behalf of his client. But as for now, there is no word on why Tory decided to move on with a new attorney in his case.