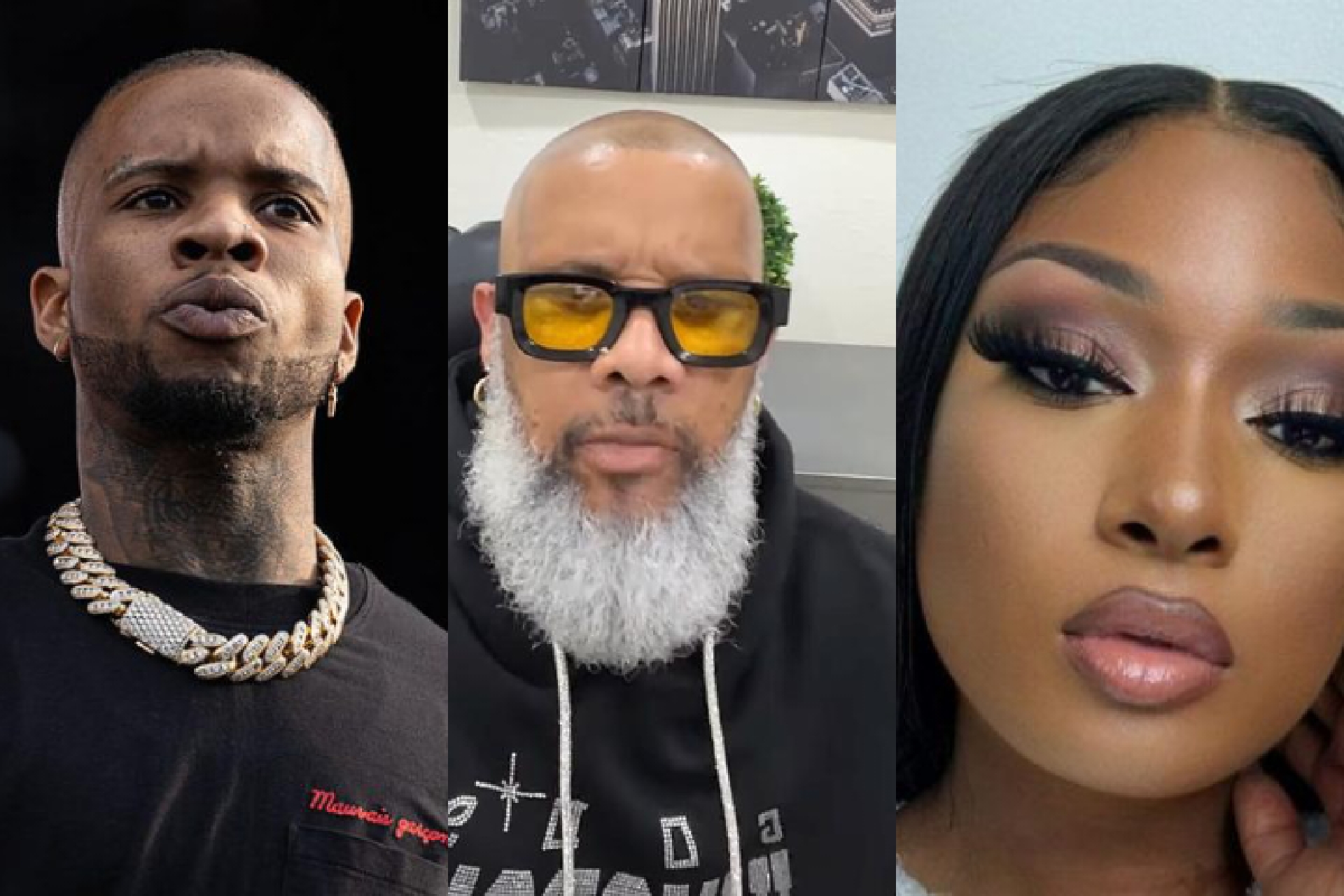 Tory Lanez's Dad Tells Megan Thee Stallion "We Have Forgiven You"
Tory Lanez Dad has stepped forward and announced the forgiveness of Megan Thee Stallion, which himself and his family have for her. He revealed this after his son's conviction and after the court pleaded guilty. This is Tory Lanez Dad apology to Megan Thee Stallion.
Previously, Troy Lanze was not having it. The verdict of Troy Lanze got him angry and has lashes his verbal on judge and supporters of Megan Thee Stallion. However, coming back to say his family has forgiven the WAP co-rapper is what fans really want to watch.
Now, his son will be facing 22 years of sentence in prison, which has already begun. Troy Lanez Dad is now convining Megan Thee Stallion and the public that they no longer have any issue with her despite his son being in prison.
Sonstar, who is Troy Lanze Dad in a video, opened up in the video you are about to watch. According to him, he believed it would be a deep suprise to everybody after saying out his mind. He said the family is not going to have animosity against Megan Thee Stallion.
In the video below, Troy Lanez Dad revealed the importance of Forgiveness. He also said they forgiven the female rapper a long time ago and should be after his son pleaded guilty. Tory Lanez Dad apology is for Megan Thee Stallion directly.
Also, he revealed that the only thing won't stop fighting for, is those people who are using Megan Thee Stallion against his son. You can watch the interview below and let us know what you think.
"This is not over. It's not over. God does not lose," he yelled to an assembled crowd of supporters. "I know that this is wickedness."

"Roc Nation, you will crumble!" he yelled before hopping into an awaiting SUV.
However, Megan Thee Stallion has not responded to Tory Lanez Dad apology to her. It's still in review, probably.