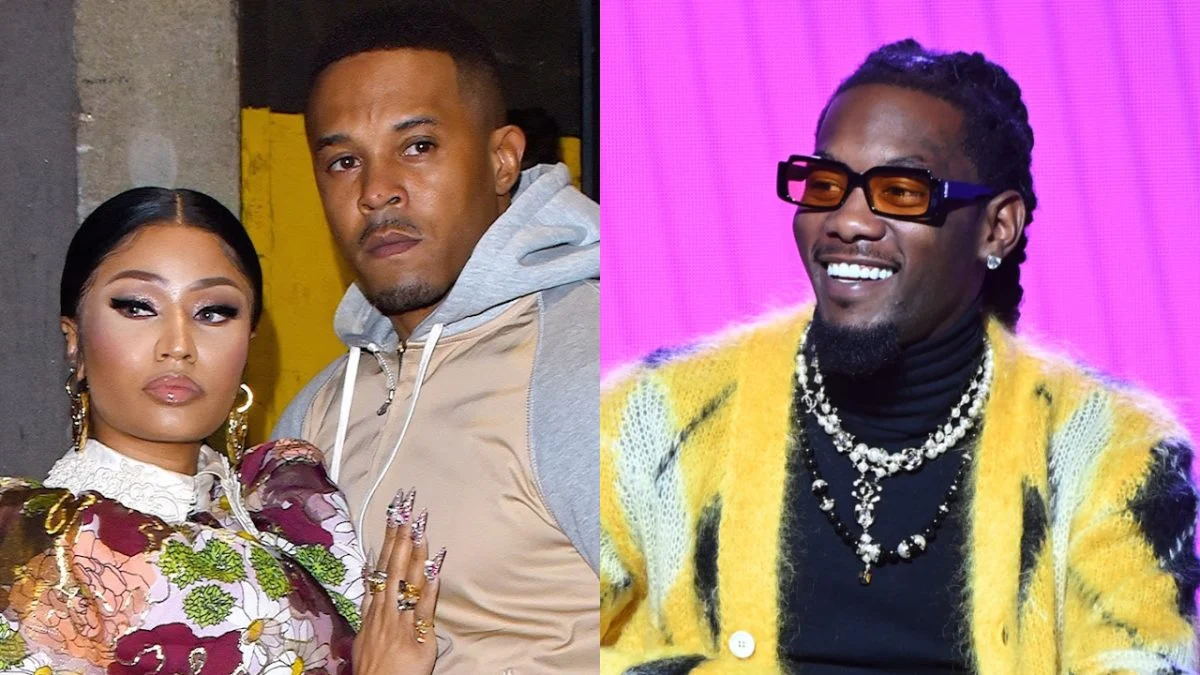 Nicki Minaj's Husband Faces House Arrest for Threatening Offset
Nicki Minaj's husband, Kenneth "Zoo" Petty, has been placed under house arrest for making threats against Offset on Instagram Live, violating his probation, according to court documents shared on Twitter by reporter Meghann Cuniff.
Petty, 45, received three years of probation and one year of house detention in July 2022 for failing to register as a sex offender in California, stemming from a 1995 conviction for the first-degree attempted rape of a 16-year-old girl. Nicki Minaj's husband, Petty served four years in prison for the offense.
An LA federal judge has ordered Nicki Minaj's husband, Kenneth Petty, to serve "up to" 120 days on home detention for "making threatening remarks toward a specific individual while in the company of someone with a criminal record."

The individual is Offset, Cardi B's husband. pic.twitter.com/5sWU3JLtyw

— Meghann Cuniff (@meghanncuniff) September 21, 2023
The recent violation involved Petty making threatening remarks towards a specific individual in a video while in the company of someone with a criminal record. The court's order states that this conduct raises concerns over his willingness to comply with the court's orders.
As a result of this, the probation officer believes that placing Petty in the Location Monitoring Program will allow for a closer monitoring of his activities, limit his movements and provide a sanction for non-compliance, and encourage him to reflect deeply on his status in the community.
Petty and his defense counsel has consented to the modification and waived a personal appearance before the court, indicating that he did not contest the order.
The feud between Petty and Offset escalated when footage surfaced of Petty threatening Offset on a New York street. Offset responded with a video in which he laughed off the threat, calling out Petty and his associates.
Rumors suggest that the dispute may have been sparked by Petty and his crew threatening Cardi B, Offset's wife, at the 2023 MTV VMAs. Cardi addressed the situation on Twitter, stating, "I ain't even flinch."
One of Petty's associates also shared Instagram DMs allegedly sent by Offset after the awards show, questioning their location and involvement in female business.
About Author